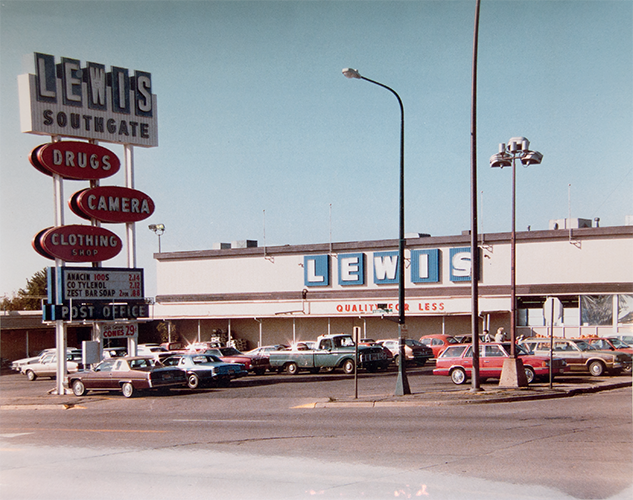 Healthcare heroes
As a trusted member of numerous communities across north America, Lewis Drug offers a safe space for customers to access the very best healthcare and lifestyle products
Since being founded in 1942, Lewis Drug (Lewis) has been an important part of local communities across Minnesota, South Dakota and Iowa. The company's expansive department stores offer a one-stop-shop for customers seeking anything from food and wine to a locally-sourced Christmas tree. Lewis is also known for its extensive and reliable pharmaceutical division, which has been integral in getting the Covid-19 vaccination distributed across a number of more rural areas. After year of record-breaking successes in 2021, the company now looks to extend its healthcare support network, and open four additional locations.
As a community-driven company, Lewis Drug's long history stems from one original store, in Sioux Falls, South Dakota. "We were actually founded on February 10th 1942, during the Second World War. We had a traditional drug store in downtown Sioux Falls, and we stayed in business by selling basic medicines and hygiene products like soap," discusses Mark Griffin, Chief Executive Officer of Lewis Drug.
The company's longevity was ensured by its ability to adapt, as Mark affirms: "A lot of those products were in short supply during the war, so we decided to diversify, and started selling concessions, like popcorn and sweets, for the big movie theatre that happened to be across the street from us. There was a large community in Sioux Falls, so we stayed there until we grew large enough to move from that 7000 sq ft store, to the next store, which we actually put up in a corn field.
"People laughed at us for choosing such a rural area to expand into, but lo and behold, the second store did so well that it went from 16,000 sq ft to 60,000! It actually ended up being our largest store. Over the next few years we scaled it back, and grew our other large scale stores across the region. We have traditional drug stores, and then we have super drug stores which range from 30,000-40,000 sq ft. Right now we have 59 stores, and an additional four in either construction or planning."
An extended pharmaceutical wing is now an important part of the Lewis Drug network, as Mark comments: "We operate our pharmacies in a 300-mile radius around Sioux Falls, which includes Minnesota, South Dakota and Iowa. In 1998, we entered into a healthcare partnership with a company called Sanford Health (or Sanford USD Medical Center), which is a $7 billion company based in Sioux Falls. They partner with us on the smaller scale rural stores, and in the larger stores we actually build clinics for them on our real estate. We started with ten locations, and that soon turned into 43 Lewis Family Drug stores, so it's been a great relationship for both of us."
The company's extensive healthcare network, and vast supply of essential products, became critically important during the outbreak of Covid-19. As people sought refuge, and made limited trips out of their homes, Lewis offered a sanctuary of convenience and reliability. "The larger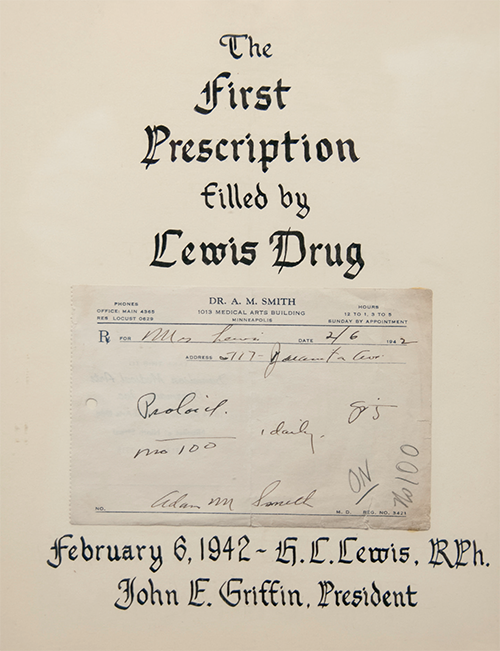 scale stores carry about 80 percent of what you would find in a big box store, such as Target. We carry everything from Nikon cameras to fine wines, whilst also offering a broad range of services under our healthcare business, so you can really access anything you need through us," Mark summarizes.
"One of the things that you feel when you come into one of our stores is comfort. It's all about the people at Lewis; the number one priority is the safety and wellbeing of our staff, and number two priority is meeting the needs of our customers. We very much bend over backwards for them.
"We found that the sense of community we had built really hit home during the pandemic. Our stores are big enough that people can easily spread out, and, because we cover such a broad range of products, it meant that people had to make fewer trips outside. People felt comfortable coming into Lewis, and they told us that, which is a real point of pride," he enthuses.
Using its existing healthcare infrastructures and facilities, Lewis Drug adapted its operations in order to deliver life-changing vaccinations to members of the surrounding community. This project was undertaken with the customer in mind, as Mark confirms: "We are doing a very large business in vaccinations and making a lot of new friends there – once people got vaccinated with us, they tended to come back to the store, because they knew it was a safe space.
"That sort of thing really generates loyalty, especially during difficult times. Customers are comfortable shopping with us, and they have a high level of trust in the business, so we are in good shape. We have strived to create that kind of community, and I think we have succeeded."
Lewis Drug has enjoyed a surge of success over the last 18 months, as demand for pharmaceuticals has reached an all-time high. The company's team of healthcare experts have been integral in meeting the increased demand. "We have done well over the last couple of years because of our healthcare heroes," states Mark.
"Our pharmacies have been especially successful over last couple of years, and we have shared some of that success with people – both full and part time throughout our stores – by sending out periodic cheques. It's our way of sharing the profit with our team on the store floor. I think people really appreciate it. We value their input, because listening to our people is how we can all do better as a team," he continues.
Moving confidently into the new year, the Lewis Drug team gear up for further expansion, and more extensive industry partnerships, as Mark details: "Over the next year we will be growing the garden center aspect of Lewis. We already have large green house centers in our parking lots, and it's a high-velocity three to four month business that has been excellent for us, so we would like to invest further in that.
"We would also like to grow our relationship with Sanford Healthcare even further. We are actually embedding pharmacists in the clinics and hospitals as we speak, as that has worked out really well for us in the past.
"In addition, we hope to grow that relationship through the rural healthcare mandate. This mandate will reach out and touch people in rural areas, by offering them ways of accessing healthcare online, or through our stores."
With over 80 years of success in the pharmaceutical sector, Lewis Drug looks forward to 80 more, as Mark concludes: "People are talking about the future of pharmacy and healthcare a lot right now, as the industry as a whole is growing at light speed. Lots of people are now entering the sector for the first time, and as long as they don't get stuck in traditional approaches, I think it will be a very exciting few years for all of us.
"It's really important to accommodate the marketplace, as we have at Lewis for the last 80 years. We had our most successful year by far last year, and 2022 is tracking even further ahead, so the future is certainly promising."
www.lewisdrug.com