Licensing Expo 2017 Preview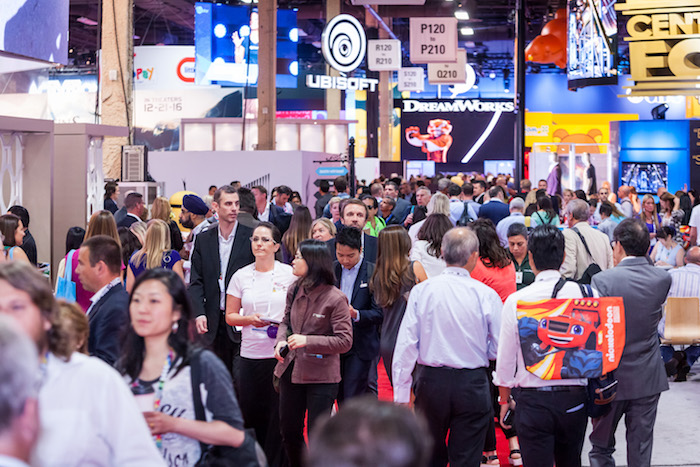 Licensing Expo continues to bring retailers and licensees together as the world's largest tradeshow dedicated to licensing and brand extension.
Licensing Expo is the world's largest and most influential annual trade show dedicated to licensing and brand extension.Licensing Expo is owned and organized by UBM Americas and sponsored by the International Licensing Industry Merchandisers' Association (LIMA). The Expo will be held at the Mandalay Bay Convention Center in Las Vegas on May 23 to 25.
For 37 years, Licensing Expo has connected the worlds' most influential entertainment, character, fashion, art and corporate brand owners with consumer goods manufacturers, licensees and retailers. This show is the meeting place for the global licensing industry where brands and products come together to explore and cement licensing partnerships. The 2016 show featured 5,000+ brands and 489 exhibiting companies across 240,000-square-feet of exhibition space with 218 new exhibitors. This year will likely be the biggest show yet.
More than 16,200 retailers, manufacturers and licensees from all over the world attend Licensing Expo to:
Differentiate their product offerings with licensed brands and characters that consumers trust and love.
Secure the rights to 5,000 of the hottest brands — such as Barbie, Candie's, Coca-Cola, NFL players and Call of Duty — from a wide range of categories all over the world.
Spot trends and find out which brands and characters consumers will be demanding in the next 18 to 24 months.
Licensing Expo has also seen a rise in international attendance over three consecutive years. The countries with the greatest increase in representation in 2016 were Argentina, Colombia, Italy, New Zealand, China and India.
This year, Licensing Expo will have a completely new look and feel for the show with the launch of the new concept called Licensing Week. Licensing Week acknowledges the many licensing events going on in and around the show such as the LIMA Awards, the Entertainment Summits, Licensing University, the Opening Night Party, the Women in Toys event and Licensing Breakfast, among many others.
Additional components of the newly announced Licensing Week include:
An Orientation Breakfast on May 22 to familiarize attendees and exhibitors new to Licensing Expo.
A Retail Lounge, where retailers can stop for refreshments and pick up a gift bag provided by Licensing Expo exhibitors.
An Agents' Business Forum held Thursday, May 25, created to assist attending and exhibiting brand owners in search of representation connect with licensing agents.
Invitation-only Studio Screenings hosted by Mattel, Inc. and NBCUniversal to unveil upcoming projects.
Returning highlights include the Matchmaking Service, which allows registered attendees and exhibitors to search for, connect and schedule meetings with potential licensing partners before the show begins and the must-attend Opening Night Party on May 23.
Exhibitors utilize Licensing Expo, and now Licensing Week, as the forum to announce new licensed products and partnerships, debut new movies and TV shows, introduce new brands or re-introduce nostalgia brands. Most noticeable at the show will be the increase in the number of new exhibitors including Auldey Toys, French Bull, Hang Ten, Line Friends, FAO Schwartz, Coca-Cola, Yale University, Toon Goggles and Vooz Co, Ltd.
Licensing University, part of Licensing Week, a 25-session seminar series will also be held during Licensing Expo. Beginning on May 22 and hosted by LIMA, sessions are open to all attendees and exhibitors, providing insight into everything from the basics of licensing to retail strategies and extending your brand globally. Each year, Licensing University also offers sessions that are specific to emerging trends in the industry.
Other upcoming events for UBM's Global Licensing Group in 2017 include Brand Licensing Europe (Oct. 10 to 12) along with two new shows in Asia – Licensing Expo Japan (April 26 to 28) and Licensing Expo China (July 18 to 20). UBM's mission is to provide opportunities around the world to bring brands and products together to explore and cement licensing partnerships.
Each year at Licensing Expo there is something unique and new. Licensing Expo is a window into the new products, movies, trends and pop culture items that will be in the public eye in the next 18 to 24 months. For more information about this and other upcoming UBM shows, visit www.licensingexpo.com.