'LIMA Cares' on Track to Raise $4 Million for Children's Brain Tumor Foundation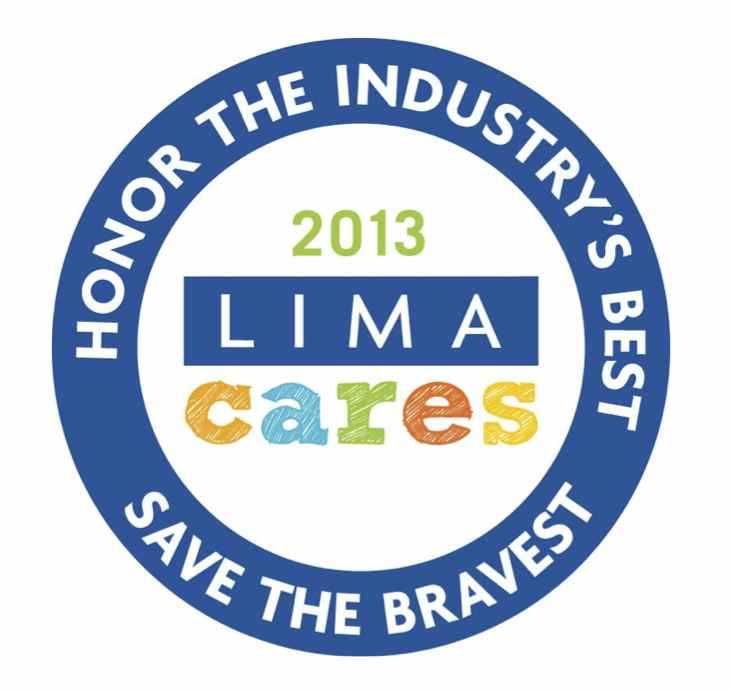 April 12, 2013 – Through the dedication of the International Licensing Industry Merchandisers' Association (LIMA) and the generosity of the licensing industry, the LIMA Cares campaign is well-poised to raise $4 million for the Children's Brain Tumor Foundation (CBTF), the organization's charity of choice. LIMA expects to reach the laudable achievement just in time for May's National Brain Tumor Awareness Month – and the group's commitment will continue strongly, as it works to meet its goal of raising an additional $5 million in the next five years. As part of the 2013 LIMA Cares campaign theme, "Save the Bravest," LIMA is encouraging all of its members and licensing industry professionals to "Tweet for the Bravest" on Wednesday, April 17. In addition, companies and individuals of the licensing community can invest in a tribute ad to appear in the official program distributed at the LIMA Awards Ceremony on Tuesday, June 18, 2013 during Licensing International Expo in Las Vegas. The deadline for purchasing ads is Monday, May 20.
"The theme of this year's LIMA Cares campaign is 'Save the Bravest,' and we at LIMA are honored to lead the licensing industry in standing up and fighting for these brave young heroes," said LIMA President Charles Riotto. "Because of the ongoing support of the licensing community, researchers are further enabled to find a cure for the deadliest children's cancer."

"Pediatric brain tumor research receives relatively little funding from the federal government or pharmaceuticals, so the vital research undertaken in our Consortium relies on private funders like the licensing industry," said Joe Fay, Executive Director of the Children's Brain Tumor Foundation. "Without them, this work would not be done; with them, we hope to save future generations of children and families from the real horror of pediatric brain tumors."

The funds that LIMA and the licensing industry are raising directly benefit the CBTF Tissue Consortium – a collaborative research effort by doctors from four hospitals working to accumulate, analyze and evaluate treatments of all pediatric brain tumor types. The analysis makes it possible for the Tissue Consortium to uncover the underlying causes of these cancers, test treatments and save children's lives. LIMA is the exclusive corporate sponsor of the Consortium, with 100% of the money donated going directly toward this vital research.

To learn more about how to join LIMA in standing up for the bravest by participating in the "Tweet for the Bravest" on April 17, reserving an ad in the official Awards tribute program, direct donation options and more, please visit www.licensing.org/about/lima-cares and "like" LIMA Cares on Facebook.