Magic of Play Comes to Life this Weekend at New York Toy Fair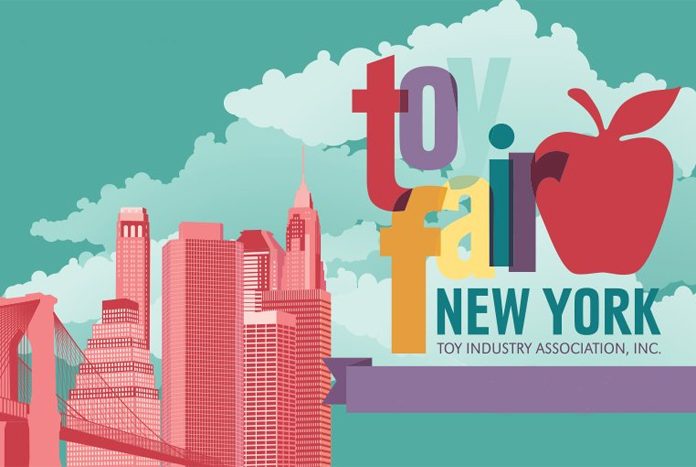 The largest toy show in the Western hemisphere opens for a four-day run Saturday, Feb. 17.
The hottest new toys, games, and youth entertainment products will come to life this weekend when the 115th North American International Toy Fair – the largest toy show in the Western Hemisphere – opens its doors at the Jacob K. Javits Convention Center in New York City.
Produced by The Toy Association, Toy Fair will open Saturday, Feb. 17, with an 8:55 a.m. ribbon-cutting ceremony and a parade of costumed characters led by seven-year old Abby Emory of Carmel Valley, Calif., who won a trip to New York and access to Toy Fair through a "Golden Ticket" contest at Gepetto's, her local toy store.
Immediately following the celebration, the show floor will welcome some 30,000 global play professionals – including more than 7,000 international buyers – who will explore the massive 443,500-square-feet of exhibit space overflowing with brand-new playthings from more than 1,000 toy companies.
"The global toy industry will descend upon New York City for Toy Fair week – and we can't wait to go along for the ride," said Steve Pasierb, president & CEO of The Toy Association, in a release. "With guests from more than 100 countries expected, Toy Fair '18 will be a dynamic experience filled with exciting new product discoveries, business-building seminars, after-hours events, and so much more – all under one roof at the Javits Center. It's the only toy show giving professionals direct access to the lucrative $27 billion U.S. toy market – on top of being a powerful gateway to both well-established and developing markets for toys around the world."
Educational sessions at Toy Fair will cover toy safety, retail strategies, global market expansion, licensing, entrepreneurship, and more. Special after-hours networking events will also take place throughout Toy Fair week. A full schedule of events can be found at www.ToyFairNY.com.