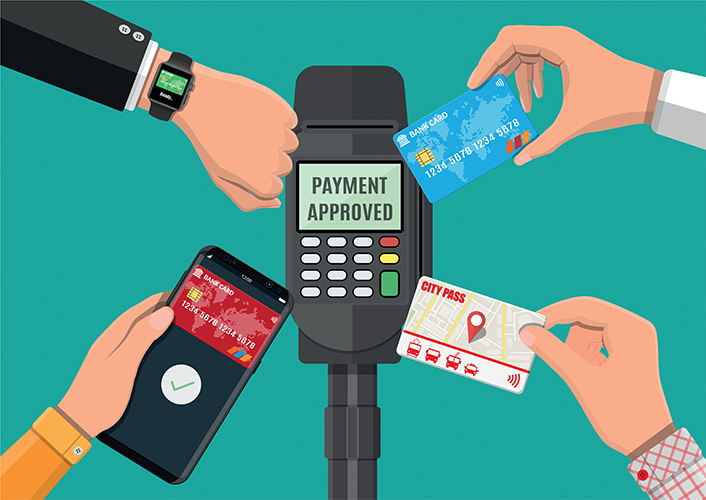 The last couple of years have transformed how consumers choose to make everyday purchases. With the onset of a global pandemic, consumers prioritized ways to reduce physical contact in everyday transactions, which accelerated the adoption of contactless payments. In fact, over one quarter of people (26 percent) reported using contactless cards more often than they did prior to the pandemic and 68 percent say Covid-19 has permanently changed how they will pay1
For retailers, accepting contactless payments like tap-to-pay, digital wallets, buy-online-pick-up-in-store (BOPIS), pick up curbside, and in-app payments can mean the difference between success and failure. The pandemic has taken ongoing trends and throttled them forward dramatically. Now, over a year into the pandemic, digital technologies, particularly contactless payments, have become an expectation among shoppers. In fact, the Back to Business survey conducted by Visa found that nearly half (44 percent) of consumers wouldn't shop at a store that only offers payment methods that require contact with a cashier2.
Even after the pandemic subsides, businesses will be faced with the lasting impact of a digital-first consumer base. Businesses will need to ensure that they are not only ready for the new demands of a shifting consumer mindset, but also must be prepared to take on fraud in a digital-first environment. Offering contactless payments has shifted from a nice-to-have, to a critical need for any retail business looking toward long-term success.
Why contactless is taking hold
With a focus on personal health and safety, more consumers are entering the digital economy. Nearly four in five shoppers have made changes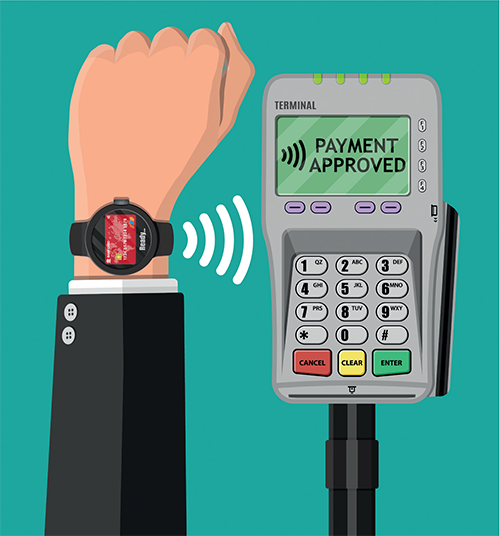 to the way they pay since the onset of Covid-193. Enter digital payment solutions, specifically contactless payments. Since March of 2020, the use of digital shopping channels has seen an increase of 60 percent4. And during that time, contactless payments emerged as a safe way for shoppers to get what they need while requiring as little physical contact as possible. In fact, 16 percent of consumers who shop digitally are now using curbside pickup, with 70 percent of those curbside pickup users purchasing groceries5.
Although this started as a pandemic precaution, the digital technologies that have been adopted proved popular with shoppers for their simplicity and convenience. Younger generations are clearly a driving force for growth. Over half of Millennials (56 percent) reported they were more likely to avoid shopping at a store that has no contactless means of completing a transaction6. As more digitally native shoppers enter into the mix, any retailer lacking those options may see shoppers shift their interests elsewhere.
Contactless has found its way into every aspect of daily life, from grocery store visits to our daily commutes. For example, for those who depend on public transportation for work or running errands, concerns around crowds and touching ticket machines and turnstiles are pervasive. Enabling contactless for commuters eases these concerns and makes the process far more efficient and convenient. A recent Visa survey found that just shy of 90 percent of transit riders now expect their local transportation systems to offer a contactless option for payments and ticketing now and moving forward7.
Addressing fraud
Since the start of the pandemic, shoppers have shifted to digital channels. Among US consumers 41 percent now shop online – not far behind the 46 percent of UK consumers who do so8. And just as consumers and businesses have shifted their tendencies toward digital during the last year, so too have fraudsters. Businesses with an app or online presence are experiencing less variety in the types of attacks, but seeing a significant spike in fraud attacks overall, suggesting fraudsters have focused in on a few digital avenues, specifically shifting to target the increase in online payments. Fraud has become a potentially costly factor for businesses as they look to transform and support broader digital transactions. The cost of fraud management over the last year has increased fivefold when compared to pre-Covid levels, jumping from an average of two percent of annual eCommerce revenue in 2019 to nearly ten percent9.
Adopting anti-fraud technology is non-negotiable for businesses looking to advance digitally in this environment, but it doesn't need to be a daunting task – there are many tools and platforms out there that are prepared to help businesses make the shift quickly and strategically. This will help ensure preventative measures are in place, without distracting from other business operations that are key to a positive consumer experience.
A contactless future
Contactless payments, in all forms, were gathering momentum even before the pandemic set in. But the last year has accelerated that shift, pushing the technology into every facet of daily life. Now, success in the business world depends on strategic adaptation and implementation of digital payment solutions. Whether it's a small brick-and-mortar shop or your local transportation system, contactless experiences are here to stay. If they haven't already, retailers need to prioritize digitization of their payment systems, or risk losing customers.
1, 4, 5 https://www.cybersource.com/content/dam/documents/en/pymnts-global-digital-shopping-index-2020.pdf
2, 3, 6 https://usa.visa.com/dam/VCOM/global/run-your-business/documents/visa-back-to-business-study.pdf
7 https://usa.visa.com/visa-everywhere/blog/bdp/2021/07/28/back-on-track-1627511268933.html
8 https://www.cybersource.com/en-us/blog/2021/retail-digital-transformation.html
9 https://www.cybersource.com/en-us/solutions/fraud-and-risk-management/fraud-report.html
Sharon Haines


Sharon Haines is SVP and Head of Cybersource Sales for North America. Cybersource is a global, modular payment management platform built on secure Visa infrastructure with the benefits and insights of a vast $427 billion global processing network. This solution helps businesses operate with agility and reach their digital commerce goals by enhancing customer experience, growing revenues and mitigating risk. For acquirer partners, Cybersource provides a technology platform, payments expertise and support services that help them grow and manage their merchant portfolio to fulfil their brand promise.
https://www.cybersource.com/en-us.html