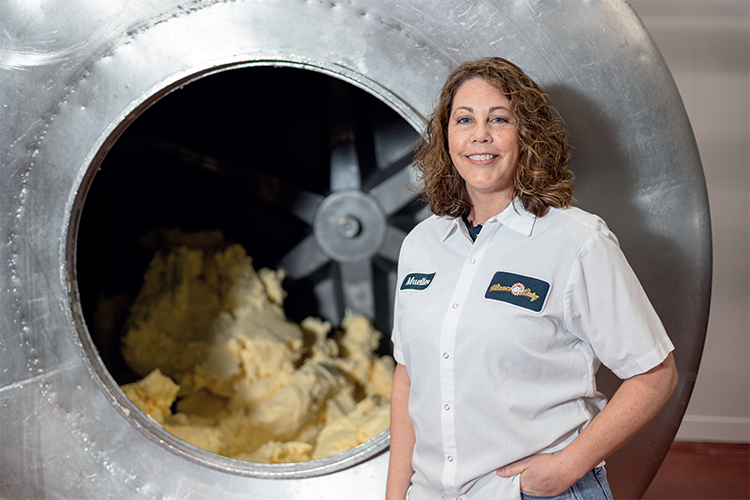 The better Spread
Strong relationships, passion and dedication are the ingredients that Minerva Dairy has been using for more than a century to produce its high-quality butter
Minerva Dairy is the true definition of a family business. The Ohio-based company has been churning out artisanal butter, following in the footsteps of founding father, Max P Radloff, since 1894. Now, under the leadership of the fifth generation, siblings Venae Watts and Adam Mueller continue the dairy's legacy. "We started with a series of family farms where everyone was making butter and cheese, but Max decided that he wanted to bring that all onto one location. This decision was made in an effort to counter the challenge of travelling with milk at a time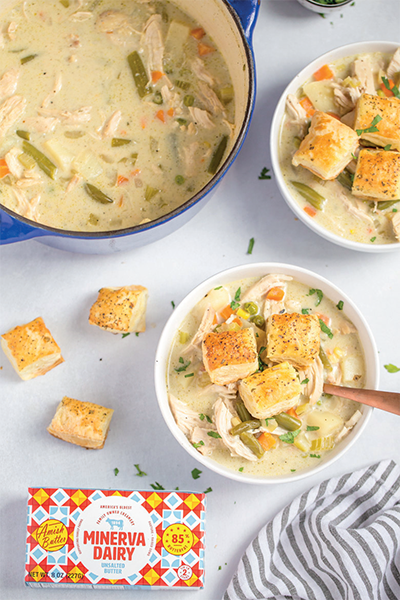 when he didn't have the means to keep its freshness," says Venae, who shares with us the secrets behind the success of one of the biggest butter brands in the US.
"One of the reasons we have sustained the business for so long is that everyone plays a role in helping it succeed." For Venae, being part of an extensive family history is incredibly special, and at the same time, not as novel as others may perceive it. "It wasn't until I grew up, and learnt about how other businesses operated that I realized how unique it was to continue a family company. There is something precious about what we have here in Minerva, Ohio, and I've become very proud of the fact that this is what my family does, and that my brother and I get to be a part of it."
According to Venae, Minerva Dairy's tasty butter is a direct result of its lengthy timeline. For example, she shares how its flagship item, a two-pound roll, was created by her grandma as a response to the challenging circumstances of the Great Depression. "Before the time when everything had to be rationed, butter was sold in general stores as bulk pieces where it would be cut off in 30 or 55 pounds chunks. So, my grandma had to find a way to preserve the amount of butter available, and thus the two-pound roll was born, which is something we still do today," she shares.
"We also have four ounce sticks, two in a carton, and the butter also comes in sea salt and unsalted flavors, as well as a garlic herb," she says. Additionally, the dairy boasts seasonal items that are made especially for the holidays, such as 'Everything Bagel Butter' and lemon poppy seed.
"Coupled with that," she continues, "we also make cheese, which is used as an ingredient for other manufacturers. The reason why we don't sell it as an independent product is because we use the cream from the cheese-making process to produce our butter. This gives it its creamy texture and rich flavor. We make our butter in small, slow-churn batches of 1000 pounds at a time, and where other butters are usually 82 to 83 percent butterfat, ours is 85 percent butterfat. This combination makes ours denser and of a higher quality."
The family's creamery can be found in the agricultural outskirts of Minerva, where it works closely with the surrounding dairy farmers. "We work with about 70 to 75 local farms, which is wonderful because many of them have been working with us for generations. The cattle are pasture raised, and are allowed to graze in green, grassy pastures, resulting in healthier cows that produce the highest quality milk possible," explains Venae.
She also notes, alongside its ethical practices, the business has taken care to uphold the craftsmanship that goes into the butter churning techniques that have been relied on for more than a century, while keep its technology and equipment up to date. "We are craftsmen when it comes to our butter making, and we really don't want to change that so we have upgraded considerably through the years – each churn, for example, is stainless-steel – but we also work closely with our vendors so that when new installations are required, we don't replace their art.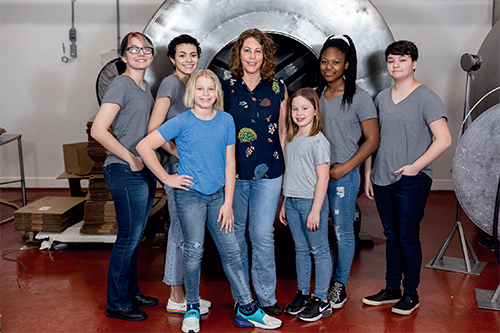 Instead, we work to balance our operations with what is available for us across the industry."
As Venae has discussed, Minerva Dairy values its relationships with vendors and farmers. She elaborates on this by expressing how her family's approach to these connections are managed slightly differently in order to sustain longer lasting and rather than elaborate on the values evident in the business, Venae shares the example of how the company navigated Covid-19, which proved to be a testament to the unity and dedication of its team. "As we saw, the pandemic caused an increased demand for food in the retail space, which of course affected our butter. The demand for our product doubled overnight, then quadrupled, which meant that we needed to ramp up our efforts to keep our products on the shelves. We didn't miss a beat; everyone came together, and it was incredible to be part of that experience. I was in the creamery in the evenings working, making butter, and there were instances where others had to improvise and fill in jobs that weren't in their description, but they were all so willing to do that. The question, 'where am I needed?' became commonplace, and the team jumped in accordingly. You always hope you have that type of culture, so when you are faced with such a challenge, and you see how everyone rises to the occasion, it is reallyheartwarming," says Venae.
In response to the isolation that was imposed on the world, Venae also tells us about an interesting project that she undertook herself during the pandemic as a way to continue to share with others how to make butter.
"I came up with the idea of contributing to virtual field trips by doing a tour of our creamery. I thought about how sad it was that my kids were stuck at home, and missing out on months of outdoor experiences, so I decided to do a virtual tour of the creamery for their school, and soon others wanted it to be included in their schedules as well. I got such encouraging responses from it that I decided to keep doing the tours, and continue to teach others about
As we move away from the pandemic, Venae expresses that she would like to see more butter makers in the world. "We are currently expanding our production whilst keeping the same craftsmanship and improving our capacity so that we can add more equipment. I am also looking at where we are nationally distributed here in the US, and looking to expand that distribution to areas that we're not and expand accordingly. That's the short-term goal. On a more long-term scale, the UK's Kerrygold came over here, so maybe Minerva Dairy needs to go to the UK!"
Tying in with her future goals for the business, Venae hopes that there will be an interest from her family's sixth generation to take over the business. "There are 12 kids between my brother's family and mine, so there has to at least one with a passion to take over, but until they're at the age when they feel ready to make that decision, we're happy to keep growing the business. It's so much fun working here, and we love it. We love the people who are involved, and those who support us; it's simultaneously fun and crazy," she concludes. v
https://minervadairy.com/