Monster Recruitment Drive for Mind Candy at GDC; Penny Handscomb announced as Chief People Officer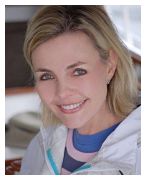 March 19, 2013 – Mind Candy, the entertainment company behind the global kids' phenomenon Moshi Monsters, today announced Penny Handscomb as its new Chief People Officer. Handscomb will lead the company's human resources and talent management, and will be central to cultivating company culture as Mind Candy continues to expand globally.
Handscomb has more than 20 years of human resources and talent acquisition experience working with top, fast-growing consumer brands in the U.S., Canada and Israel. Prior to Mind Candy, she was ShoeDazzle's Chief Talent Officer and before that she was the Senior Vice President of Human Resources & Training at Provide Commerce, best known for its ProFlowers brand. While at Provide, Handscomb took the company through IPO to a turnover of more than $600 million, and during her tenure the company won several "best places to work" awards.
"We're delighted to have Penny on board," said Michael Acton Smith, CEO and founder of Mind Candy. "Mind Candy is growing rapidly and we're always looking for amazing people to join the team. Penny brings a wealth of experience to the role and will be on the ground at GDC leading the charge."
"Mind Candy is a growing global brand that's maintaining the creativity and energy of a small company—and I'm thrilled to join the team," said Penny Handscomb. "I am looking forward to recruiting top-notch talent for roles in London and San Francisco. We're looking for amazing, talented people, who are passionate and love what they do. Come and say hello at GDC."
Having reached over 75 million registered users for its hero brand, Moshi Monsters, Mind Candy is continuing its expansion with several new projects set for launch throughout 2012. The company hired over 100 people in 2012 and is looking to exceed that growth in 2013. There are currently around 90 open roles across all divisions. Mind Candy's vision is "To create the greatest entertainment company in the world for this new digital generation."
Around 20 of the team from Mind Candy's London HQ will be at GDC (booth number CP 2316 in the Career Pavillion).