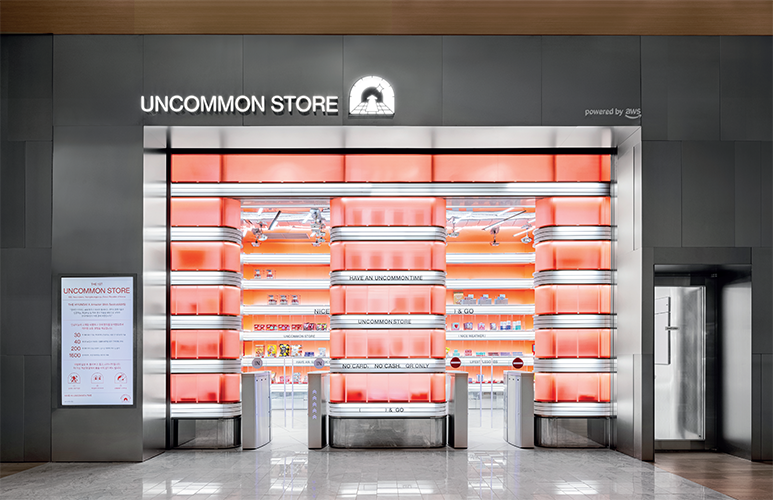 Moving towards regenerative retail
Retailers have been challenged like never before during the pandemic. Closed stores have meant that in many cases necessity has been the mother of invention and forced the process of innovation. Businesses that didn't expect to be selling online or operating click and collect suddenly did so and many thrived as a result. But it has come at a cost. Setting up ecommerce operations quickly with a resulting cost in terms of deliveries and handling returns isn't cheap financially but also comes with an environmental cost with more vehicles on the road and increased use of packaging.
Equally in the supply chain, the pandemic brought latent problems to the surface. The fragility of just-in-time global supply chains, the undervaluation of factory and warehouse workers and the lack of digitalization have now all become crisis points.
Unprecedented pressure on retailers to become sustainable
A majority of consumers (55 percent) now say sustainability is 'very' or 'extremely important' to them when choosing a brand – some 22 percent higher than when surveyed pre-pandemic. There are other pressures for retailers to become more sustainable – the United Nations Framework Convention on Climate Change has challenged retailers to ensure that 20 percent of the retail industry by revenue is committed to net zero by 2023, and that the entire sector reaches net zero by 2050 at the latest. Meanwhile many retailers are committing to a net zero goal.
Some such as Walmart and Target are going one step further and have committed to becoming regenerative and resource positive (respectively).
Managing the tension between convenience and sustainability
Yet many consumers, seemingly, haven't made the connection between sustainability and convenience. They want their purchases faster. Ten years ago, shoppers in the US regarded a wait of 5.5 days as acceptable to receive their packages. Now it's just 3.3 days and we only need to witness the explosive growth of just-in-time grocery services to appreciate this expectation is ratcheting up even further still.
How do retailers square this circle and move towards regenerative retail – where we recover and recycle materials at a faster rate than we are using them and create greener last-mile solutions for packaging, shipping and returns as e-commerce grows? A recent study Avery Dennison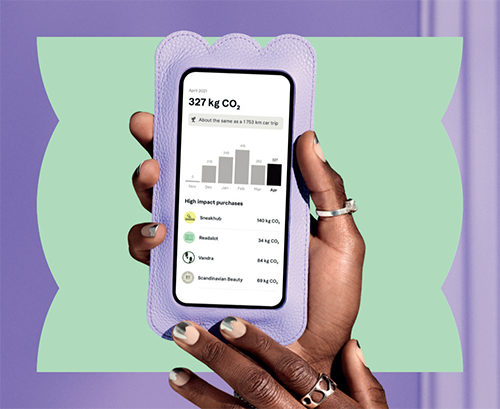 carried out with the Future Laboratory identified technological investment as crucial. In one survey provided by Cognizant, 77 percent of business leaders listed environmental sensors and the Internet of Things (IoT) as important to meeting their sustainability goals. Many are taking action – more than one-fifth said they had accelerated their digitalization plans by three years.
Sustainability opens new business models
Radio Frequency Identification (RFID) is one part of the IoT puzzle and having particular resonance in the retail sector. Fashion brands Ganni, Scotch & Soda and Levi's have begun to RFID-tag their inventory to achieve full stock visibility. This means that in-store stock can be used for web and store orders, helping to eliminate overstocking and meaning orders can be fulfilled locally. It's also being used to pioneer new business models. French lingerie brand Etam for instance is using RFID and a try-at-home service to build a hybrid retail model, where online customers can choose up to five items to try on at home and pay afterwards.
Data is key. RFID and other forms of 'digital triggers' such as Near Field Communication (NFC) and QR codes all contain vital information that if captured and analyzed in the cloud can be hugely beneficial. It means products can be traced along the supply chain and enable retailers to determine the carbon cost of each product, from manufacturer to store shelf. For example, one major sports retailer is using such a system to trace the carbon footprint of its raw materials – in effect the product becomes a direct communication channel for the brand to inform consumers about its carbon footprint or the journey it has travelled. A brand can share this information with consumers while they are shopping and help them pivot towards more sustainable decision-making.
Even returned items are a business opportunity
Returns are a huge challenge and cost retailers $106m for every $1bn of sales, generate an estimated 5bn pounds of waste each year and contribute 16m metric tons of carbon dioxide to the atmosphere. Ultimately, to make returns more efficient, retailers will need to have more visibility over items, using technologies such as those mentioned previously. Digitally connected products will enable retailers to make the best decisions about stock, ensuring that items can be resold rather than discarded. It even means that retails can go one step further and actively launch schemes which take back used items for resale. Retailers and brands such as H&M, Decathlon, adidas and IKEA already run such programs. Technology and actively identifying the age of a product and the materials they are made of will help take these schemes to the next level and generate new revenue streams for an increasing number of retailers.
In these emerging models, retailers, manufacturers, suppliers, brands and consumers will each take responsibility and ownership over the collective need for a more sustainable future. If we do it correctly, within ten years we won't even call it sustainability. It's just the way business is done.
Tyler Chaffo
Tyler Chaffo is Manager, Global Sustainability, at Avery Dennison Smartrac. With a goal of creating a unique digital identity for everyday items, the Avery Dennison Smartrac business unit is uniquely positioned to advance sustainability as digitalization further merges with sustainability.
Avery Dennison Corporation is a global materials science company specializing in the design and manufacture of a wide variety of labeling and functional materials. The company's products, which are used in nearly every major industry, include pressure-sensitive materials for labels and graphic applications; tapes and other bonding solutions for industrial, medical, and retail applications; tags, labels and embellishments for apparel; and radio frequency identification (RFID) solutions serving retail apparel and other markets.
www.averydennison.com