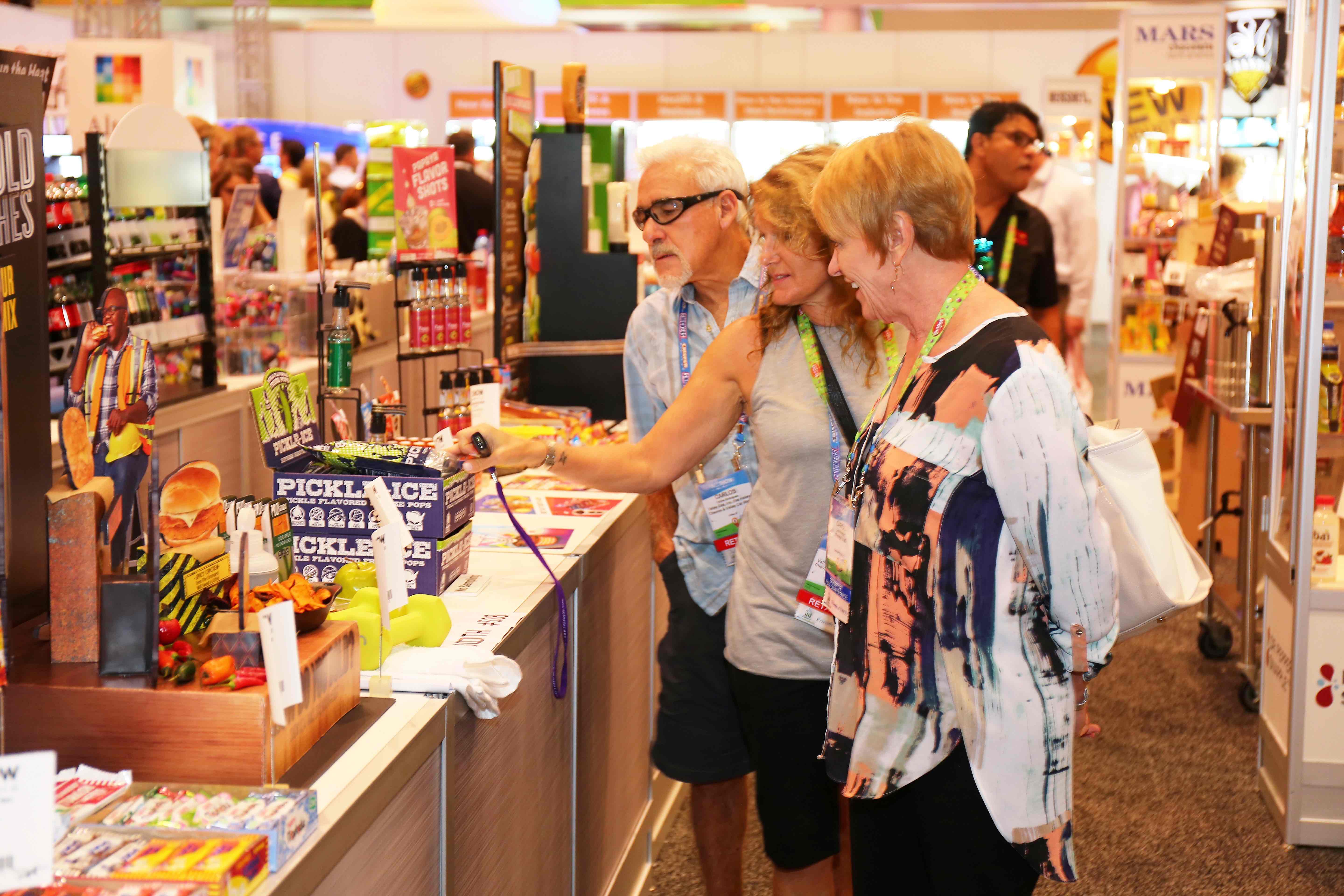 More than 23,000 attendees will convene in Chicago to network and learn. By Bianca Herron
Each year, the National Association of Convenience Stores (NACS) Show brings together convenience and fuel retailing industry professionals for four days of learning, buying and selling, and networking to help them grow their bottom line.
As the industry's premier event, this year the NACS show will be held Oct. 17-20 in Chicago. More than 23,000 attendees from around the world will convene at the 400,000 square foot expo, which features thousands of the latest products and services that c-stores sell and use every day.
The NACS expo is segmented into six categories: Fuel Equipment & Services, Food Equipment & Foodservice Programs, Candy/Snacks, Facility Development & Store Operations, and Merchandise and Technology. Each area of the NACS show provides all attendees a one-of-a-kind, hands-on experience to meet everyone of their individual and very unique needs.
For example, the expo's Cool New Products Preview Room is loaded with new innovations, products, services and other growth opportunities. The preview room is segmented into seven areas to help attendees easily locate new products: Green (eco-friendly), Health & Wellness, New Design, New Flavors, New to the Industry, New Services and New Technology.
Fresh Ideas
Attendees will be able to dive into specific industry topics with the show's more than 55 educational sessions. Each session at the show is thoughtfully developed by industry leaders and led by respected industry experts.
The learning possibilities for attendees are limitless, with topics such as succession planning, retaining employees within a changing workforce, trends in foodservice culture and strategizing under uncertainty.
For many, learning from education sessions is one of the primary reasons for attending the annual NACS show. To optimize its attendees' experience, for the second year in a row, NACS is offering Session Sign-up.
"Each year we strive to deliver value through our educational content while offering a satisfying experience that is conducive to learning," NACS Chief Marketing Officer and Vice President of Training and Development Doug Reed said in a release. "The use of Session Sign-up demonstrates that we've listened and have worked to improve the on-site attendee experience.
"By encouraging NACS Show attendees to sign up for education sessions in advance, NACS will be better able to match session demand with room sizes and give attendees a seat in the sessions they want to experience most," he adds.
Engagement Efforts
This year's NACS Show general session speakers aim to inspire attendees on various topics, including culture and employee engagement. This year's general speaker lineup includes William Shatner, Chip Conley and Eric Chester.
On Oct. 17, motivational speaker and author Eric Chester will focus on creating a culture that makes a retailers' company a great place to work. "Culture is nothing that can be passed down from the corporate office," Chester said in a release. "You've got to be a great place to work."
During his talk, he will focus on how to achieve that through compensation, alignment, atmosphere, growth, autonomy, communication and acknowledgement.
Conley, a strategic advisor for Airbnb, said he learned how to be a great manager by observing one of his former bosses at McDonald's do everything wrong. On Oct. 18, Conley's session will focus on how to keep c-store employees motivated and share tips like listening to employees, and asking what retailers can do to support them.
On Oct. 20, Hollywood icon and philanthropist Shatner will serve as the closing speaker of the NACS show. With a career that has spanned more than half a century, Shatner has been a director, actor, producer, recording artist, author, horseman, Priceline.com pitchman and screenwriter.