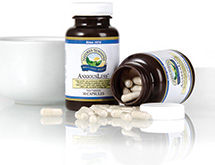 Many people turn to doctors or prescription drugs to manage their weight, stress, cardiovascular issues and countless other conditions. But Nature's Sunshine has a different, healthier, more natural solution to everyday health challenges.
Nature's Sunshine began 43 years ago after Gene Hughes developed a nagging stomach condition and began taking cayenne pepper to help with his symptoms. Although this significantly improved his symptoms, he found the substance difficult to consume by the spoonful. Soon his wife, Kristine Hughes, suggested putting the powder into a capsule for easier ingestion. Thus, the first company to encapsulate herbs in the United States was born. Nature's Sunshine has since grown from a small, family owned business to one of the leading health and wellness companies in the world.
With more than 550 products addressing 17 different health concerns in its portfolio, Nature's Sunshine self-manufactures more than 90 percent of its products. The company direct-sells every product, with each going through rigorous testing and exacting quality control to ensure it achieves the highest quality standards in the health and wellness industry. The company audits suppliers and tests all raw materials and finished products, utilizing a range of nearly 600 individual testing methods to verify purity and potency.
"We advance the science of feeling better by identifying a specific wellness concern, such as prostate health, and researching the underlying molecular mechanisms within target prostate cells," CEO Gregory Probert explains. "Next, we analyze phytonutrients known to positively influence these mechanisms to create unique, targeted formulations. Then, we conduct clinical trials to verify product safety and efficacy."
Expanding Markets
Thanks to its successes, Nature's Sunshine is looking to expand its market to China via direct selling, retail and e-commerce channels. The company is entering the country through a joint venture with Shanghai Fosun Pharmaceutical Group Ltd. It is the perfect partnership: Nature's Sunshine brings nutritional supplement expertise while Shanghai Fosun provides strong market presence and retail relationships.
"We picked China because it's the second-largest supplement market in the world behind the United States – and it will probably pass the U.S. in a couple years," Probert says. "It's a vibrant market for supplements. We're using a dual-distribution strategy because we have the expertise in the product and they can help us with government relations and a wide range of complementary businesses."
Today, Nature's Sunshine's business is conducted through direct selling, but it needs a leg up when it comes to direct-to-consumer retail and e-commerce marketing. Shanghai Fosun has several thousand retail outlets at its disposal. By working together with Shanghai Fosun, Nature's Sunshine can enter the Chinese market as a strong presence, accelerating its growth in that country and industry.
Innovative Difference
Nature's Sunshine has invested in a several-million-dollar lab, known as the Hughes Center for Research and Innovation. The facility is dedicated to understanding how herbal and nutritional supplements function within the body at a molecular level. The facility utilizes state-of-the-art instrumentation and employs accomplished scientists, researchers and professionals trained in medicine.
The Hughes Center is the hub of Nature's Sunshine's development of new products such as AnxiousLess™ and CardioxLDL™. To Nature's Sunshine, these are its "hero products" because they are unique and available only through the company.
For the development of AnxiousLess™, Nature's Sunshine's chief scientific officer started with a botanical from South Africa used to treat situational anxiety. The company combined other ingredients with this botanical to develop a synergistic proprietary blend. Thanks to its science-based approach, Nature's Sunshine patented this innovative formulation and began to market it.
"This is a good example of how we want to differentiate ourselves in the market," Probert says. "We're continuing this type of work and having products that work on a molecular and physiological level. That's part of our strategy by having more than just the same botanicals."
CardioxLDL™ is another recent product developed in the research facility, based on the careful mixing and matching of botanicals. The company considers this "a game-changing product as it shifts the conversation about cardiovascular health from LDL cholesterol levels to oxidated LDL cholesterol." The research focused on mechanisms that target oxidized LDL and developed a unique, patent-pending formula that works to support healthy cholesterol levels and manage cholesterol oxidation.
Nature's Sunshine is fanatical about the raw ingredients it uses. Its QA/QC process consists of more than 600 tasks and its methodologies group of scientists regularly devises new testing procedures.
"With these kinds of products, we give our distributors confidence and it makes customers come back to us," Probert says. "We offer potent and clinically studied formulas that offer predictable results over and over again, giving a brand halo effect over all of our products. We've been known for the highest-quality products in the business."