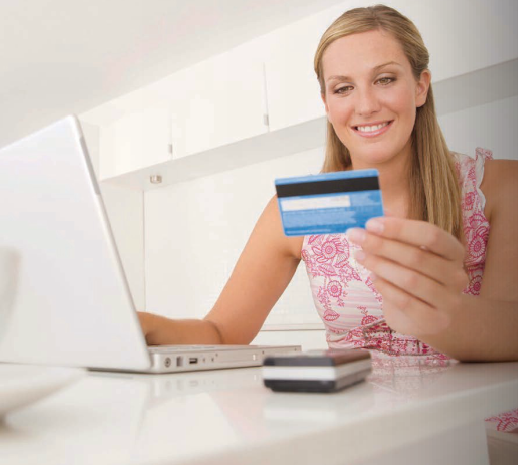 Seeing Beyond the Click
By Chris Petersen
In the digital world of ecommerce, it can be easy for retailers and manufacturers to simply see their online marketing efforts as click drivers. Generally, the more clicks a website receives, the more likely their business will succeed. Just because these transactions take place in the digital realm, it doesn't mean there aren't people behind those clicks. That's the philosophy that's helped NetElixir, a leading provider of digital marketing, provide solutions for clients worldwide.
As Udayan Bose, CEO of NetElixir explains, NetElixir helps its clients succeed in their online marketing efforts by humanizing every click and providing them with a more complete picture of their customers than a purely numbers-driven approach.
With three offices serving customers worldwide, NetElixir provides a complete suite of digital marketing services that help companies reach consumers. Among these services are paid search advertising, website analytics, search engine optimization (SEO), and social media marketing. Across all of these services, Bose says, NetElixir's international team of highly motivated and enthusiastic technology experts help clients grow their opportunities through their global perspective and technology savvy.
Bose started the company in 2004, after realizing that even though his prior employer was one of the largest advertisers on Google, the advertising agency it used didn't meet their needs due to its one-size-fit-all search marketing program. Inspired to develop digital marketing services from the customer's perspective, Bose launched NetElixir in India.
Because the need for digital marketing was much stronger in the United States and Europe at the time, NetElixir immediately established an international presence and today the company serves customers in over 140 countries. With its advanced analytics capabilities, NetElixir embodies the convergence point of the future of the ecommerce world. Bose says the company stands ready to help its customers reach more consumers with effective and up-to-date solutions.
Providing a Global Perspective
Bose attributes the largest factors of NetElixir's success over the years to its advanced analytical model, tailored solutions, and global perspective. All of these elements have been critical in helping the company's clients develop strategies for global expansion.
For example, in 2010, the company began working with Toys ''R'' Us on a major expansion of its global ecommerce plan. Beginning with France, NetElixir helped Toys ''R'' Us gain a greater understanding of the market through data collected about French consumers.
More than just gathering information about what global consumers purchase and when, NetElixir's advanced models help clients understand their results to see the psychological reasons why consumers interact with brands as they do. NetElixir helps clients build tailored, all-encompassing digital marketing campaigns geared specifically to an international market, determining everything relevant for success including the selection of the most effective keywords for online searches.
Bose says many large companies seem daunted by the globalizing market, unsure of how to adapt their digital marketing messages for different markets and cultures. Thanks to NetElixir's concentration on humanizing data and academic rigor, the company has been able to help numerous clients expand globally. For example, Bose says, the company recently helped Lenovo increase its ecommerce presence in Latin America by nearly 300 percent.
Building Networks
Although NetElixir's client base includes some of the largest manufacturers and retailers in the world, that doesn't mean the company serves only large companies. Bose says helping small businesses is one of the company's many passions, and it established LXRMarketplace to accomplish that goal. Used by more than 100,000 small companies worldwide, LXRMarketplace provides free SEO tools for their websites as well as access to NetElixir's database of global business intel.
NetElixir's expertise has been highly sought-after over the last several years, and Bose says the company's recent partnership with UPS demonstrates how valuable the company's services and insights have become. As Bose explains, NetElixir helps UPS' mid-tier customers as they encounter challenges while growing their online presence, especially in the face of competition from Amazon and other large e-retailers. Recently, NetElixir joined the UPS family of Customer Technology Partners (CTP) and over the last 18 months, the company has helped numerous UPS customers develop and execute new strategies for ecommerce growth. This includes hosting over 30 learning workshops to date.
Staying Focused
As NetElixir's presence and influence on the world of ecommerce continues to expand, Bose says the company's biggest focus is on ensuring it doesn't lose sight of its original values and core principles.
"Our whole purpose is to help customers grow online, and we absolutely cannot lose sight of that," he says. "The level of dependency they have on us – it's a big responsibility and we take that responsibility very seriously."
In the near future, Bose says NetElixir will remain focused on expanding its retail knowledge base, providing accessible innovative products, and sharing with its customers the latest research on consumer behavior. He says the partnership with UPS is significant in allowing NetElixir to help as many businesses as possible. As long as the company continues to hold true to its principles of humanizing every click and putting the growth of their client's business first, Bose believes that success for both their company and their clients will follow.
"I think one of the things we can definitely guarantee is that we will remain dedicated to our core values," he says.