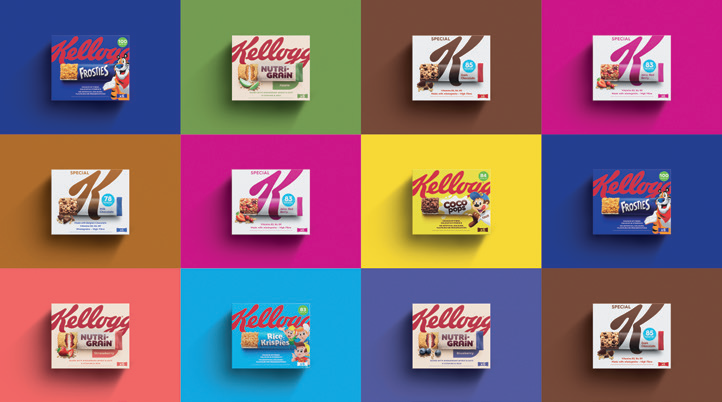 Analysis of Kellogg's share of the breakfast category identified an opportunity for the Kellogg snacking range. A lack of brand block on shelf, non-uniformity in its packaging sizes and a powerbrand-led design system meant the packaging was not standing out as powerfully as it could.
Tristan Macherel, Global Executive Creative Director at Landor & Fitch, said: "Working within Kellogg's design process, we developed a new and balanced design system for a very complex brand hierarchy across its snacks portfolio. The refresh positions Kellogg as the bold leader in snacking, reclaiming and reinforcing its iconic status while also celebrating each product. Our continued collaboration on packaging design with Kellogg is testament to the unique passion and push for the extraordinary from both of our teams, right across Europe. We look forward to seeing the snacks on shelves soon."
The roll-out has started across markets including UK & Ireland, Benelux, France, Italy, Portugal, Spain and MED. The launch will be celebrated through the Kellogg to Go multibrand campaign across digital, in-store media and social.