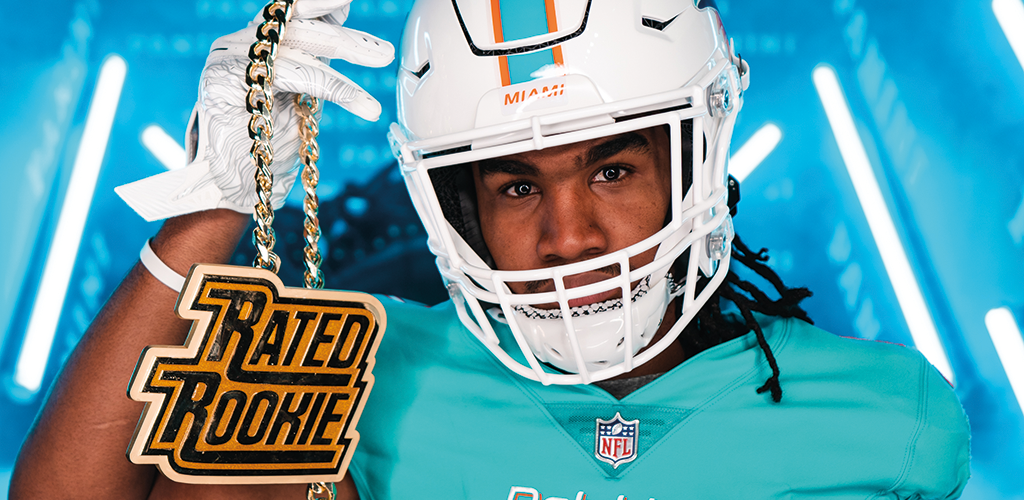 Success on the cards
Part of the Panini Group – the international brand leader within the world of sticker and trading card collectibles – Panini America is the most significant publisher of trading cards globally, with official licenses for the NFL and NBA, as well as FIFA, Premier League, UFC, College, NASCAR, MLBPA, WWE and key properties from many other licensors
Having entered the US market only 12 years ago, following the acquisition of the exclusive trading card rights for the NBA, and the subsequent purchase of Donruss Playoff LP and its NFL licenses, Panini Group was determined to quickly invest and expand in order to make its North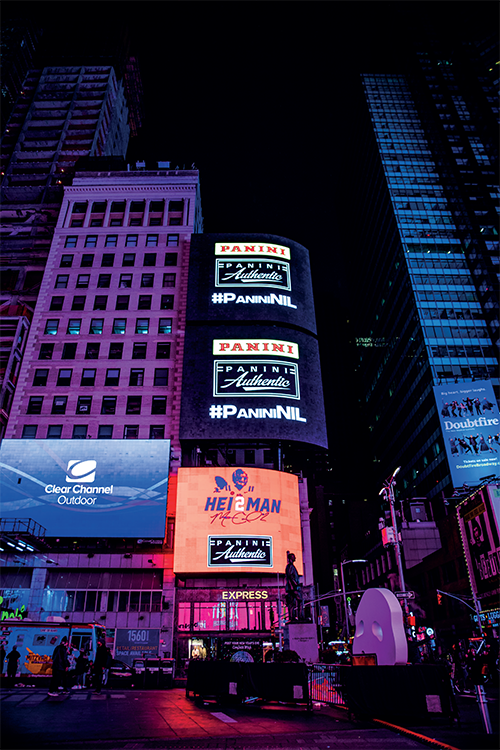 American subsidiary a star player in the sector.
In the short time since its founding, Panini America has not only retained its NBA and NFL rights, but also added trading cards for all colleges within North America, alongside UFC, NASCAR and baseball, with WWE being the most recent addition. "We have become the market leader in North America in a very short time period and we are currently seeing record level sales of trading cards based on the number of brands that we have managed to develop over the years," Mark Warsop, CEO, reveals to Retail Merchandiser. "We have gone from around 47 people to about 350 and we are enjoying sales of well in excess of a billion dollars."
Mark went onto explain that while the business does offer stickers and albums for the core sports, and some memorabilia such as autographed basketballs, footballs, helmets and jerseys, trading cards comprise the core business for Panini America. The cards are developed in a variety of ways, to create some that are rare and valuable, and therefore more sought after. "We use various numbering systems, and cards can even be numbered from as low as literally one of one," Mark says. "Sometimes they will contain precious metals or gems, autographs, or other items of memorabilia. With the NFL as an example, we will release about 38 different brands this year, and the pricing will range from anything from about $2-$3 per pack all the way up to thousands of dollars for a pack, so some of them are extremely high end and prized. A lot of collectors accumulate them and then sell them in a secondary market, such as online auctions, or they just collect them as part of an investment portfolio."
Buyers of Panini America trading cards can make purchases online, but they are also sold traditionally through numerous retail outlets, including recognized, national names such as Target, Walmart and Dick's Sporting Goods, as well as local and regional outlets like Academy Sports in Texas and hobby shops nationwide. That balance between online and trading cards being available at mass retailers is important to the overall health of the category and gives licensors a presence on shelf. One approach that the business takes to ensure that it reaches as many of its potential customers as possible, is by attending leading industry events, such as the Sports Licensing and Tailgate Show. In 2022, this is taking place at the Las Vegas Convention Center, from January 19-21, and Panini America's booth (3111) will be staffed by a team that is ready to highlight its offering. "We will be meeting with new and existing retailers and partners to highlight the products and initiatives they should be looking for," explains Mark. "A lot of the retailers are familiar with the trading card category and what is happening in the space and how it's just exploded over the last two years."
"The anticipation of the 2022 FIFA World Cup in November is a big initiative for Panini globally, which Panini America will be a major part of, on the trading card side and the sticker side," adds Jason Howarth, VP of Marketing. "We haven't had the opportunity to interact with people at shows like Sports Licensing for 18 months, and the trading card category has seen exponential growth in both mass retail and hobby retail, and so we are very keen to promote what is new and exciting. We see a lot of value from being able to meet with both existing partners and new clients in one location and finding exciting new retail opportunities."
One of the major selling points for retailers that stock trading cards from Panini America is the company's ability to create SKUs especially for their operation. "We are always conscious of the fact that we want our products to remain collectible and retain their value within the secondary marketplace," says Mark. "We don't want to increase the volume to the point that that value drops.
"So, when we add new retail opportunities, we tend to create new SKUs with a unique collectable element for that outlet. For example, if you are a collector and you go to Walmart you are going to find something new. If you go to Academy Sports you are going to find some unique cards that you couldn't find in Walmart. It forces collectors to go to each retailer if they want to try and collect all of the different cards within a set, and that creates opportunities for us from a retail perspective to build some exclusive and unique products, and it creates value for retailers by increasing footfall to their outlets. We now have well over 1000 unique SKUs in production."
Alongside this philosophy, the company has another core strength in terms of its extraordinary skill in product development.
"The teams we have in place that build our products and determine which players and which inserts, and which rarity, have got decades of knowledge that we can draw upon," Mark reveals. "It is really a niche and unique skill set to be able to build the collections in the way that we do, and one of our highest accolades is the fact that we do have the best product development team within the industry, who have built up brands that have such incredible secondary market value."
Jason also notes that thanks to the multiple brands under which Panini America releases trading cards, it can use some of them as 'incubators' to introduce new inserts and see what the feedback is and judge if it might be worth a launch as a standalone brand – customer feedback is very important to the business. "We did this in 2021 through our Chronicles brand – our latest NBA basketball product Recon started out as an insert in the Chronicles product. It was so popular among collectors that we felt it could stand on its own. So there is some science to the trading card world, and that is our own little incubator model and another strength in terms of our product development."
Panini America also makes sure its products are attractive to retailers is by guaranteeing authenticity – Mark describes this as 'the backbone of the entire business'.
"If there is no faith in authenticity then all is basically lost," he states. "We put in many countermeasures to guarantee our products; whether that is certificates of authenticity or sitting down with the athletes and witnessing their signatures. There are multiple quality control elements in place throughout the process to enable us to be able to guarantee the products are authentic."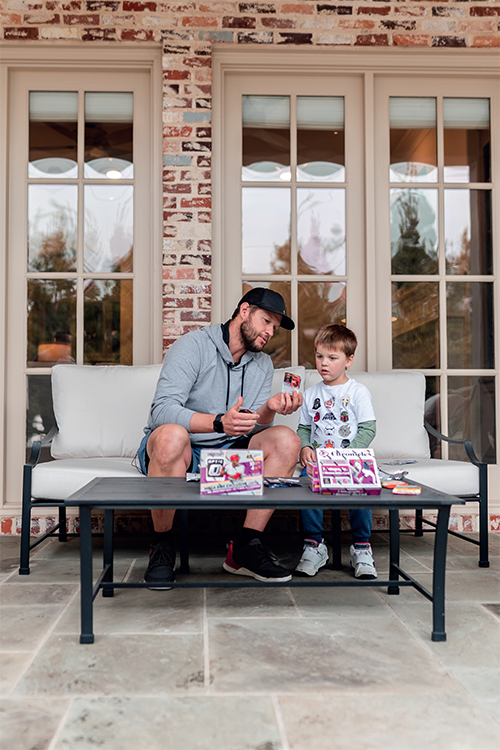 Guaranteed authenticity is also applied to the digital NFT offering that Panini America launched in January 2020 – this aspect of the business is discussed in more detail on page 46.
While the NFTs are protected by the security of blockchain technology and are quickly growing in popularity, Mark did note that physical objects that can be held, displayed, collected and admired are equally increasing in demand. "We've faced the feedback that 'no one is impressed by paper anymore' for 20 years, but we've actually found that nothing can replace the element of surprise and excitement you get from opening a packet and seeing what is inside and the variety of printing technologies that we now incorporate in producing physical trading cards is unique – pushing the boundaries of print," he points out. "I don't think physical side of collectibles will ever go away – if you are in your game room you are going to want a framed jersey on the wall.
"Obviously we have digital collectors who collate their collection in a digital wallet, and they can trade them very easily. I think the two are going to continue to live quite separately within the space."
Mark also noted that trading cards appeal to a variety of age ranges, which are addressed through various price points. "We specifically build products for kids, and recently we launched special kids' crates and shipping those to retailers who have to retain that pricing. We developed this to get more kids involved with collecting."
"We have seen a significant growth among kids' collecting," adds Jason, "with kids ages 6-14 stepping in and wanting to collect the popular trading cards and be a part of that culture. Children are launching their own Instagram accounts, blogs and podcasts where they are promoting and opening up trading card products, and showing them to their friends and families and building up a following. It's been really interesting to see that growth over the last six to seven years with the kids coming back into that market through a variety of initiatives."
The trend for consumers to want to share their pack openings with a wide online audience is not limited to the younger demographic either – Mark notes that adults are also discovering the thrill of this on a bigger scale –not just via packs, but cases of 12 or 24 boxes. "It's called case breaking, and our online retailers sell cases in lots, where maybe 30 people will each buy an equal share of a case based on their team. The case is then broken open online and the contents shared with the viewers. This has really brought the 18-34 age group back into trading cards and has made an incredible difference to demand."
2022 is shaping up to be an exciting year for Panini America. Its first collection for WWE is due for release in April and as highlighted previously, the FIFA World Cup is being hosted in Qatar in November. Mark and Jason have high expectations that collections based on these events will be in demand. "It will be the first Panini WWE collection for well over a decade, so that will be quite highly anticipated and we will be using our Prizm brand for that – it's going to be extremely strong right out of the gate," says Mark. "
"The other thing I would highlight for 2022 is the continued global growth of the trading card category," Jason volunteers. "We have a direct to consumer platform in China that is evolving on a weekly basis, and we are expecting continual development in key global markets in Asia as well as Europe and Australia, where we will see more introduction of Americanized trading cards."
In fact, the first quarter of 2022 will see the launch of Panini America's first US style trading card collection in the UK, for soccer's Premier League, and Mark believes this could be an exciting prospect for UK retailers. "If we grow the category in the same way we have in North America and Europe, then this could be a huge retail opportunity for the UK," he confirms. "I think there are opportunities not just for existing retailers, but also for new business owners to open US style hobby shops in Europe on the back of the business we are building over there."
When this is added to the focus on continued growth for the US operation and all of its products, the team at Panini America is gearing up for a busy year. Whether its adults spending $1000 or a child with their $2 pocket money, the organization is determined to keep its customers pulses racing as they open their trading card packs and see if they have found that rare treasure or that one last card they need to complete their collection.
www.paniniamerica.net