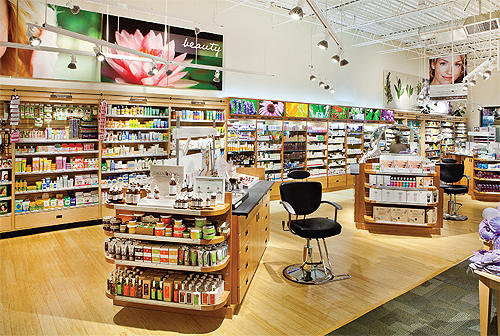 Always Getting Better
A trusted source for integrative wellness solutions, Pharmaca is combining modern ecommerce with vital in-store expertise as it increases its presence across the USA
Pharmaca was the USA's first integrated pharmacy when the company launched in June 2000. Now, in 2021, as the largest integrated pharmacy, the business operates 28 retail stores across six states, as well as two compounding centers and a highly-sophisticated ecommerce offering.
Pharmaca stores, which include traditional pharmacy services alongside the sale of a variety of natural and wellness health solutions, have been increasing steadily across the US for a number of years, but up until the mid-2010s, the company's online business had not fared so well. In 2016, Pharmaca launched an overhaul of its ecommerce operations, led by Vice President of Marketing Laura Coblentz. Backed by significant investment, the upgrade saw the firm add ecommerce specialists to its team and resulted in a site that is more informative, more responsive and more profitable.
Today, ecommerce is a key piece of Pharmaca's three-pronged approach to business. Pharmacy services account for just over half of the company's total revenue, with retail making up the remaining 45 per cent. Of this 45 per cent, ecommerce accounts for over one-third – an increase of 40 per cent since March 2020.
"Developing our ecommerce channel was a really important landmark for us," Pharmaca CEO Richard Willis explains. "Back in 2016, we decided that our site needed to have the same experience as our stores, so we set about turning it into a helpful, educational site. Laura Coblentz really set the tone for us on that front. I think her knowledge of our stores and why they work was invaluable. She took that and imprinted it on a website that is now a third of our sales, whereas it was around five per cent back in 2016.
"When we changed the focus of the site, it actually declined in revenues the first year, but we knew it was the right thing to do, so we stuck with it and we were proved right. Not only does it contribute to sales but it is also a great place for us to test products to see if they will work in stores, or alternatively, if a vendor partner needs some help moving a product, we can do that quickly and efficiently through ecommerce too. We continue to invest in ecommerce and recently we upgraded to Yotpo, a highly-advanced content marketing platform."
Double-digit growth
Not solely focused on its online business, Pharmaca also recently made substantial investments into the retail side of its operation where IT has been a major area of focus. In order to be suitably prepared for future growth, the company opened up a colocation facility to help handle up to $4 million worth of new IT systems. At the same time, Pharmaca relocated its warehouse and fully upgraded all processes previously in use.
"We have built the business up to be ready to handle at least 100 stores in the future," Richard states. "As we start to acquire more and more pharmacies, we wanted to ensure we had the infrastructure in place to support them when the impact of that growth really kicks in."
The upgrades Pharmaca made to its website and wider retail infrastructure helped the business achieve double-digit sales growth towards the beginning of 2020. However, just a few weeks later, the company was facing a new and unexpected challenge – Covid-19.
"On the West Coast, where most of our stores are located, Covid-19 restrictions were strict, but we were really fortunate in that whatever we lost in customer traffic in stores, we just about picked up on the ecommerce side of the business," Richard says. "Most of all though, we were incredibly lucky to have such great staff.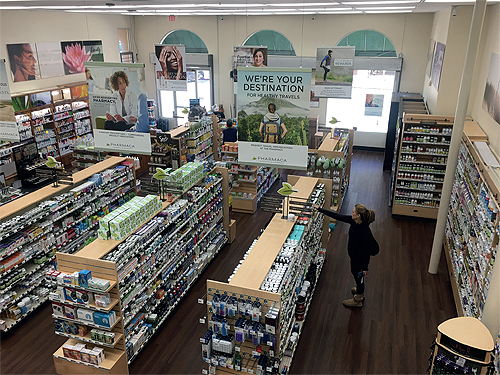 "People have always been the heart of the company, but during the pandemic they selflessly put themselves on the front line every day, helping our customers at a time of need. The same goes for other areas of the business; we couldn't have recorded 60 per cent growth in December in ecommerce, as well as have the fulfillment of our stores, without our distribution center team members and the team at our home office. Thanks to them, we haven't had to close any store for even an hour throughout the crisis. I am just really grateful and appreciative of everything our people do."
As well as proving themselves to be some of the industry's most dedicated and resilient workers over the last 12 months, Pharmaca employees are also among some of the sector's most highly qualified. Around three quarters of team members in Pharmaca stores hold some form of further education degree or certification and the company's workforce includes pharmacists, herbalists and naturopaths. The knowledge and experience of its team means that Pharmaca is qualified to sell a wide number of professional brands and high-level products that many of its competitors cannot stock.
"Most of the time, the professional brands we hold can only be sold through doctor's offices, but because of the education level we have in-store, we are one of the few retailers that can sell them," Richard points out. "Manufacturers want to make sure that somebody is there to explain their product and ensure it is the right product for the consumer, so we are very fortunate that we have got the right people in our stores to do that. Those specialist professional products have been a big area of growth.
"Up until Covid-19, we were experiencing a lot of good growth in natural and organic health and beauty aids too," Richard adds. "Owing to our strict quality assurance guidelines, people know that when they come to Pharmaca they can trust what is on the shelf. Since March 2020, the beauty trend has switched to fighting Coronavirus and so we have seen an uptick in masks, sanitation products and vitamins instead."
Growth strategy
No matter what consumers need from their local Pharmaca, they can be sure that they will receive the same high quality in-store experience every time they visit. When it comes to populating the company's retail workforce, Pharmaca covets people who want to help others and those that are curious to learn. Building on this trait, the firm has created a company-wide, customer-centric culture that is all about 'doing right by the consumer.'
"At Pharmaca, we help over 10,000 people a day make good wellness decisions for themselves and their families, either in the pharmacy or through our retail operation. As a result, it is vital that we have people who wake up in the morning and go to work excited in the knowledge that somebody is going to come in and they are going to be able to help them," Richard declares. "We don't have drive-throughs because we want to talk to people. For example, if you or your child is taking an antibiotic, a probiotic is a really good thing to take at the same time. A lot of people don't know that, but if we are having that conversation with you, we can suggest it as something you might want to do."
Though its dedication to customer experience won't change, Pharmaca's national footprint is likely to increase dramatically across the next five years as the company looks to grow through acquisition. Pharmacies that are already established parts of their respective communities, such as a recently purchased site in Santa Monica, California, remain a key strategic target.
At present, around 60 per cent of Pharmaca's online sales come from states where the company does not currently have a physical presence, and around two thirds of the firm's sales come from places more than 50 miles away from their nearest Pharmaca COMBased on these statistics, the company believes that the North-East, the South-East, and the Washington DC area could all be potential areas for growth, as well as filling in the Chicago market.
"Over time, we have found that in places like LA or the Bay Area or Seattle, where we have got multiple stores, it is easier to handle business and any issues that result. Consequently, the ideal situation over the next 12 months would be to find an area or two with the right demographics for us to grow into and then try and get five or six pharmacies in that metropolitan area," Richard reveals.
"We strongly believe that in five years' time we are going to need to be a chain of 50 or 75 stores in order to be able to compete. As more and more independent pharmacies struggle with DIR fees, we can step in and fill voids in local communities as we build towards being a size that can not only survive, but thrive."
www.pharmaca.com