Play your Part Event Brings Holiday Joy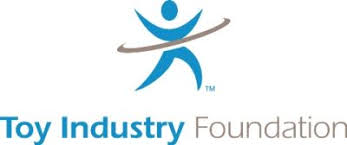 Toy company volunteers, the Toy Industry Foundation, National CASA and Boston CASA joined forces to bring magic of play to local foster children.

More than 100 children in foster care from Massachusetts enjoyed a winter wonderland of play today at a special Play Your Part event hosted by the Toy Industry Foundation (TIF) in partnership with the National Court Appointed Special Advocate Association (National CASA) at Gillette Stadium.
More than 75 volunteers from over a dozen regional toy companies — including Learning Express, LEGO, Little Kids Inc., MasterPieces Puzzle Co., TOMY, and Schylling — helped distribute brand-new toys and run holiday-themed activities for kids, such as decorating snowflakes, making ornaments, and handing out hot chocolate.
Volunteers also assembled holiday gift bags filled with hundreds of new toys and games for each child to take home. Thousands of additional foster children throughout Massachusetts and Rhode Island will receive gifts from the event this holiday season. Toys provided at the event, and in the gift bags, were donated by manufacturers, retailers and distributors to the Toy Industry Foundation's Toy Bank.
"From stuffed animals and dolls to board games and puzzles, these toys will bring comfort and joy to so many children currently making their way through the foster system," says Jean Butler, executive director at the Toy Industry Foundation, in a release. "We are so proud to continue our important partnership with National CASA. Together, we have been able to provide nearly $4 million in toys to 400,000 foster children since 2013. Thank you to the toy community for helping to make our latest toy giveaway such a success, especially as the holidays draw near."
Play Your Part – Boston is the latest in a series of events hosted by the Toy Industry Foundation and National CASA in various cities nationwide that aim to support and comfort children living in foster care. So far this year, Play Your Part events have been held in Los Angeles and Chicago. The Toy Industry Foundation also provides National CASA with grant funding to support the recruitment and training of volunteer advocates in National CASA's network of programs across the country.
TIF and National CASA extend thanks to the following event sponsors: ASTRA, Empire Group, Learning Express, LEGO, Little Kids Inc., MasterPieces Puzzles Co., and Schylling. The Wonderfund, Massachusetts' newly relaunched charity supporting children served by the State Department of Children and Families, partnered with CASA to help make this event possible.