Quantum Retail names Kevin Davidson Chief Financial Officer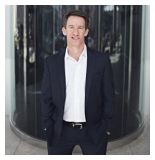 March 31, 2014 – Quantum Retail Technology Inc., a provider of consumer driven merchandise solutions for retailers, has announced that Kevin Davidson has joined the company as its Chief Financial Officer. Davidson brings over 20 years of financial management and corporate development experience to Quantum and will report to CEO Steve Buege.
"Kevin's track record as a CFO for several high growth companies combined with his hands on business experience made him an ideal candidate to step into this important role as we plan for Quantum's next stage of growth," said Steve Buege, CEO of Quantum Retail. "We were excited to find a seasoned professional who has experience in helping to scale fast-growing companies such as ours."
"Quantum has a great reputation of being highly successful based on its track record of innovation and meaningful support for its clients," added Kevin Davidson, CFO for Quantum Retail. "Quantum's performance to date has been impressive. Their ability to quietly amass a client list that includes a number of tier-one retailers speaks to the significant value the Quantum product suite delivers to its customers."
Davidson joins Quantum after serving as CEO of Critical Perfusion from 2012 to 2014. Previously he held C-level positions with BioDrain Medical Inc., OrthoRehab Inc., and was a Managing Director at Arthur Andersen LLP.