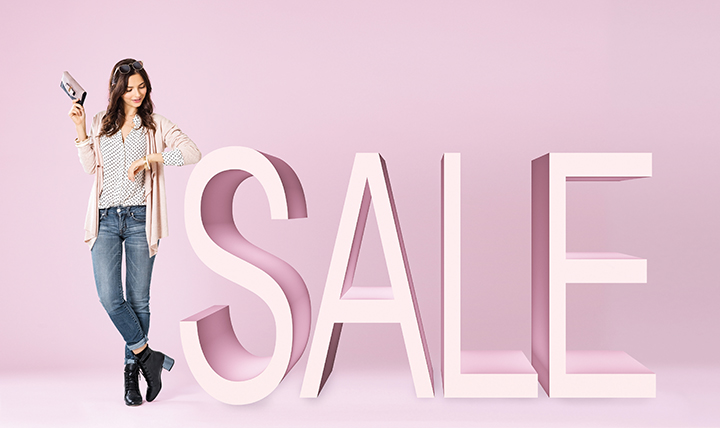 Design elements are one of the underrated factors in the success of an ad or coupon. Here are the top ways retailers can get the best return on their investment. By Mike Tinz
According to the DMA Response Rate Report, the response rate for direct mail is 5.1 percent, proving that direct mail elicits a higher response than digital methods. When creating a direct mail piece, it is essential to properly portray your brand, products and services to consumers through various design elements. To get the best return on investment out of your direct mail ad or coupon, it is necessary to consider the colors used, images included, message of the ad, and how to get consumers to interact with it.
Color Elicits Emotion
The goal of an advertisement or coupon is to capture the attention of consumers long enough to elicit a response – preferably the use of the coupon. One of the most effective elements of an ad is color, as there are strong associations between color and emotions.
In a study titled "Impact of Color in Marketing," researchers found that consumers make up their minds within 90 seconds of their initial interactions with products, and about 62 to 90 percent of their assessments are based on colors alone. Knowing this, it's especially important to keep in mind that the colors you choose can influence consumers' attitudes and feelings about the brand.
Certain colors, such as blue, emanate a trustworthy and dependable feeling while red can feel more exciting and bold. While these emotional associations may seem simple and straightforward, the primary and secondary colors you choose to incorporate could have a larger impact on consumer behavior than you think. Therefore, the colors you put together should strongly reflect the emotion or action you want your ad to prompt.
Appeal to Demographics
Aside from using color to elicit emotion, color choice is crucial when creating an ad that appeals specifically to your target demographic. If you're targeting a certain gender with your advertisement or marketing materials, color choice can play an integral role in reaching the targeted consumer demographic. The feeling, mood and image that your brand portrays can play an important part in persuasion, so understanding how genders react to different color combinations is essential.
Men tend to heavily favor blue, while women are split between blue and purple. Men also prefer brighter colors and shades, and women preferring softer colors and tints. These factors can help shape the overall look and feel of your advertisement, and can ensure that you draw the attention of the demographic you're targeting.
While not as impactful as gender, age also can play a factor in how consumers react to your advertisements and marketing materials. It's been noted that as consumers grow older, the colors of orange and yellow grow increasingly disliked by both genders. Another aversion shared by both men and women of all ages are browns and oranges – depending on the way you use these colors, it's safe to avoid using them as the main colors in your advertisement or marketing materials.
Utilize Effective Images
Another key element for an effective advertisement is the graphics. Your illustration should be easily identifiable within one or two seconds of looking at the advertisement, consumers should be able to recognize what you sell. Consumers are exposed to such a vast amount of messages each day that clear and concise communication of your product is important.
For retailers, it is most effective to display clear images of the products you sell to allow consumers to instantly recognize your retail category. Whether you offer sportswear, shoes or cosmetics, recipients should be able to quickly determine what you sell, what discount or promotion you are offering and where they can purchase the item.
Call to Action
Once your advertisement is designed, it's time to work on what you say. The content of every advertisement is just as important as the font and colors used in it. An enticing offer and a specific call to action, such as "$20 off a purchase of $100," are what will give members of the community a reason to visit you. Consumers are more likely to respond when the offer features a specific dollar amount in savings or includes the word "free" rather than an offer including a certain percentage off. Including an expiration date on your offer adds further benefit, as it creates a sense of urgency for the consumer.
Incorporate Digital Elements
As an additional form of consumer interaction, incorporating digital elements can help reach consumers that may not be exposed to print ads, and have proven to increase consumer's desire to purchase a product. Digital elements, such as digital coupons and QR codes, allow consumers to easily interact and engage with your brand. While print coupons provide a higher ROI, digital coupons are easier to distribute, so a healthy balance of both is crucial for executing a successful coupon.
Mike Tinz is vice president of franchise sales at Money Mailer and has more than 20 years of experience within the direct marketing industry. Before joining Money Mailer in 2012, Tinz held positions as ValPak's vice president of sales and has also managed sales teams in territories across the country.