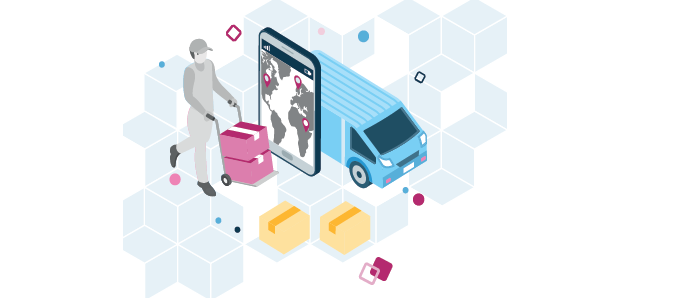 Rising to the holiday shopping occasion through market driven fulfillment By Chap Achen
Consumer shopping trends are brought into particular relief each year during the holiday shopping period. And 2022's high volume end-of-year celebration season was no exception. Twin trends – continued growth in online shopping and consumer expectations for fast delivery – put pressure on many retailers' already-strained supply chains and distribution networks.
As they begin planning for the 2023 holiday shopping season, national retailers who embrace market driven fulfillment – a new approach to meeting consumer expectations by leveraging store networks in a given market – will be best positioned to deliver the highest levels of service for product availability and delivery next year.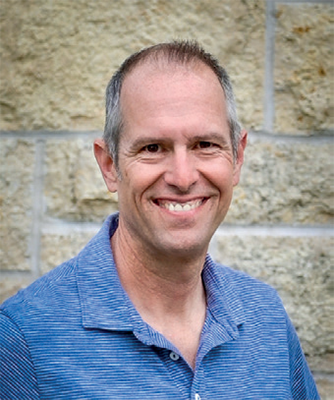 A new approach to solving the omnichannel fulfillment challenge
Market driven fulfillment is a new strategy that pulls inventory from multiple stores, consolidates shipping into fewer packages, and makes any product available for pickup anywhere in that market
According to a survey by Sitecore, more than 60 percent of survey respondents admitted to holiday shopping online during their workday in 2022. Coupled with this trend is consumer desire for convenient delivery options. In another recent survey, 62 percent of online shoppers said that fast delivery is the most important factor in a positive customer experience.
Retailers are well aware that the pandemic created a surge in e-commerce that is overwhelming their supply chains and stretching distribution networks to the limit. At the same time, as the statistics referenced show, consumers have become accustomed to the speed and convenience of Amazon shopping. In fact, the online behemoth has set the bar high for consumer expectations, with shoppers expecting free two day shipping, overnight, and even same-day delivery.
With the average cost of opening a new distribution center running around $100 million in capital per facility, most retailers cannot simply double or even triple the number of fulfillment centers in their network to meet these new consumer expectations. The costs are simply not feasible. Market driven fulfillment solves this challenge by pushing fulfillment closer to the end customer, increasing delivery speeds while avoiding the massive investment required to expand their network of distribution centers.
Going beyond BOPIS and Dark Stores
Retailers have already started addressing consumer demand for immediate availability through a range of online shopping and delivery approaches. Over the past few years, buy online, pickup in-store (BOPIS) curbside pickup and ship-to/ship-from store have become table stakes for end consumers who want to be able to buy and take delivery of practically any item they can imagine.
Retailers have enabled this expanded menu of fulfillment options through the use of dark stores, micro-fulfillment centers, pop-ups and shipping via local and regional carriers.
But now, retailers face mounting costs and logistical challenges, including:
Limited inventory availability and accuracy at the store level
Constrained labor and space limits the amount of ship from store opportunities
Increased ship from store costs due to higher labor, real estate, and split shipments
Market driven fulfillment solves these challenges by creating a virtual inventory pool and distributing that inventory, based on demand, by connecting a network of stores. This approach makes any product available anywhere in the market, with store-based inventory now available to the market for pick up anywhere, for example by using alternate stores, access points, or lockers.
Market driven fulfillment in action
Market driven fulfillment can change the game for national retailers. Models show that retailers with revenues of $2B+ and store fleets of 200 to 1000 or more can increase shipping speeds by an average of 1.5 days and reduce costs by more than 15 percent.
By pooling existing stores' inventory, the retailer will be able to make items from any store in market available to the end consumer, and transfer inventory from stores to the in-market sort/ship center and get those products to the end user. In addition to cutting costs and increasing shipping speed, they will also able to reduce splits by 20 percent and shipping distance by an average of 200 miles.
As retailers look back at the 2022 holiday shopping season – and plan ahead for 2023 – they must plan for the ways that market forces will continue to strain their distribution networks. Consumers demands for more and more convenience when shopping will only grow, and brands that offer the most options will win their loyalty. At the same time, with labor and financial market constraints, retailers must find ways to delight their customers cost-effectively.
Market driven fulfillment is a critical strategy that will solve retailers' fulfillment challenges by replacing expensive fulfillment centers with a pool of inventory built by connecting all stores in a given market and making any product in any store available anywhere within that market for pickup.
As they assess their performance in 2022 and begin planning for the 2023 holiday shopping season, retailers will only face increased pressure on supply chains and distribution networks. The ability to intelligently leverage local market assets for fulfillment will be a make or break. Forward-thinking retailers should be planning their market driven fulfillment strategies now so they are fully prepared ahead of Black Friday 2023.
Chap Achen
www.Nextuple.com
Chap Achen is VP Product Strategy & Operations at Nextuple. Nextuple helps customer-centric retailers create and transform omnichannel fulfillment by using a microservices architecture. The Nextuple Fulfillment Studio enables retailers to quickly build and scale new fulfillment experiences to delight customers, create more omnichannel agility, and accelerate time-to-value. Nextuple has offices in Massachusetts, US, Ontario, Canada, and Bangalore, India.