Rovio Entertainment Corp.
By Janice Hoppe-Spiers
2019 marks the 10th anniversary of Rovio Entertainment's launch of the original Angry Birds game and to celebrate, the company has developed its strongest content roadmap yet for the future of its most-beloved brand. "Ten years for a mobile game brand is an eternity, keeping in mind the App Store itself is only just over a decade old. As such, there are no other examples of a mobile game IP and brand that's been around for so long," Senior Vice President of Brand Licensing Simo Hämäläinen says. "The 10th anniversary is an important milestone for us and marks the creation and the buildup of Angry Birds. For the next 10 years, we have a new plan going forward and are developing the brand further to see where that takes us."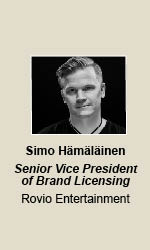 Rovio began as a start-up mobile games company in 2003 in Espoo, Finland. It has since expanded into a full-fledged entertainment company, producing games, animation, full-length movies, consumer products, books and educational products, and other licensing activations such as activity parks and live shows.
Rovio's portfolio includes 20 games that have been successful worldwide on different platforms, such as Angry Birds 2, Angry Birds Match and Battle Bay, as well as older games such as Angry Birds Star Wars and Angry Birds Transformers. "We have had great success with a movie under our belt, over 300 episodes of Angry Birds animated content and almost 2 billion consumer products sold," Hämäläinen says.
The Angry Birds franchise has been the root of the company's success. The franchise has more than 3 million subscribers on its YouTube channel with more than 4.2 billion views, and 25 million followers on Facebook.
Rovio also credits its success to its strong partnerships in licensing and retail. The company has hundreds of licensees, many of whom have worked with the company from the beginning. Rovio relies on a massive global network of more than 20 agents to represent the brand. "We have a pretty compact team in Finland and in a few markets because with our licensing agents around the world, it's a scalable model and allows us to be very flexible in the way we work," Hämäläinen explains.
Flying into Theaters
The Angry Bird Movie 2 will be released August 14 in the United States with international dates varying around it, both before and after. Rovio has partnered with Sony Pictures on the upcoming computer-animated comedy film based on the Angry Birds mobile game franchise.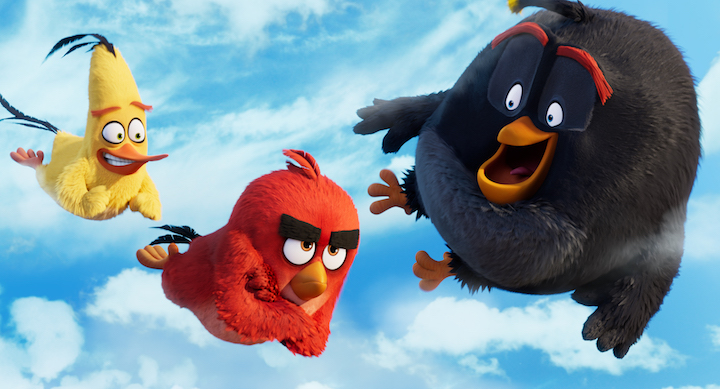 The filmmakers of The Angry Birds Movie 2 bring together a hilarious all-star cast of new and returning talent for the flightless birds and scheming green pigs as they take their beef to the next level. The first film's birds and pigs – including Jason Sudeikis as the temperamental Red, Josh Gad as speedy Chuck, Bill Hader as Leonard, king of the pigs, Danny McBride as the volatile Bomb – are back for more fun, as is Peter Dinklage, stentorian voice of the legendary Mighty Eagle.
The sequel follows on the success of the global blockbuster, The Angry Birds Movie, which opened to No. 1 in 50 countries worldwide, including the United States, in 2016, Rovio says. With $352 million at the global box office, it became the second-highest-grossing video game adaptation of all time.
"We have done a bit of analysis on big Hollywood movies or animated movies, and the sequels tend to do better than the first movie, and the first movie did really well," Hämäläinen says. "The sequel is coming in August and the voice cast is great; and the production and distribution is in good hands with our partner Sony."
An Explosion of Content
Rovio has built a strong roadmap for the next three years that focuses on exciting licensing developments through long-term partnerships and expanding its digital reach into augmented and virtual reality, as well as long-form animation and live shows, to name a few. "The 10th anniversary this year takes us back in time and reminds us of the early days," Hämäläinen says. "Today, you have to develop the brand, characters and world much faster. We are taking that retro nostalgic world and doing a marketing campaign and some cool licensing programs and collaborations, which will be a big celebration for us."
In April, Rovio and Resolution Games released Angry Birds AR: Isle of Pigs, bringing the iconic Angry Birds slingshot gameplay to mobile augmented reality (AR) for the first time. The game provides fans with an up-close look into a remote vacation spot for the infamous green pigs. Once there, classic Angry Bird characters Red, Bomb, Chuck and the Blues are on hand to bombard the island's exotic beaches, steep cliffs and snowy slopes to destroy the pigs' structures and wreak general havoc.
Viewing the 3-D levels through an iPhone or iPad, players can walk 360-degrees around levels to find weaknesses and hidden items, and line up the perfect shot with intuitive on-screen controls – walking in close to get precise, or stepping back to gain a better view of the destruction.
As another venture into the world of AR, Angry Birds Explore will roll out this summer and bring to life licensed products and other content in a new and exciting way through AR, says Hämäläinen. "We are putting a lot of focus on these new technologies. We want to be the frontrunner in the digital world in new technology," he adds. "Angry Birds Explore is an AR companion app that ties our licensed products and retail activations into the digital Angry Birds world. The app will be featured in hundreds of millions of products' calls to action, so that means awesome visibility for the platform. We believe it's an innovative, fun and effective way to use AR in licensing activities to delight our fans."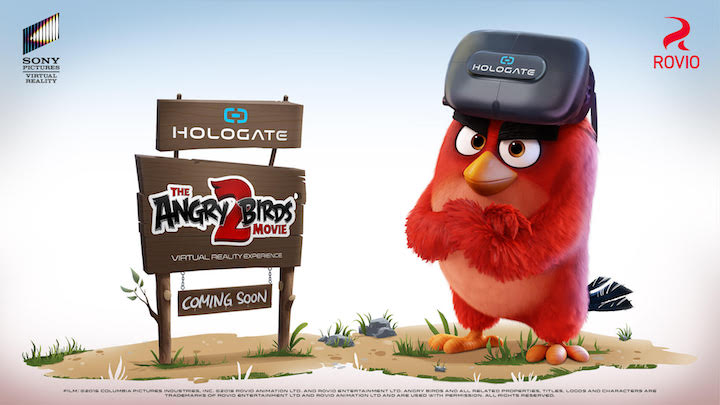 Rovio and its partners have also found a way to incorporate virtual reality with The Angry Birds Movie 2. "We have a fantastic plate of new content and really understand the technology," Hämäläinen says. "When it comes to virtual reality we've two exciting releases tied the theatrical release of the movie. The first is a multiplayer arcade experience through a partnership with Hologate, where a movie-themed experience will be brought to location-based VR across their active locations in North America and around the world. Secondly, as a separate home gaming console experience, and thanks to the creative team at UK-based developer XR Games, there's an awesome exclusive PlayStation VR game incoming. This game is tied to events in The Angry Birds Movie 2 and takes advantage of PSVR's social screen play mode, so friends and family can play together."
In addition to launching new Angry Bird games and content on other channels, Rovio is also exploring new territory with long form animation for Angry Birds, planning touring live shows, and an unscripted television competition series. "In today's fragmented media environment, it's more and more important to reach consumers through different media platforms and tell stories with different types of entertainment," Hämäläinen says. "American consumers spend 12 hours a day on different media and multitask a lot during the day, like using social media while watching TV or working, for example. It has become more difficult to reach consumers and get messages through."
Moving forward, Rovio will continue to focus on launching its Angry Birds brand on multiple platforms to reach audiences everywhere and anytime. "We want to be where our fans are and reach them through any given media and make sure we break through all the clutter," Hämäläinen concludes. "Many of us and our competitors are suffering from an excess amount of content coming to market and it's one of the biggest challenges to tackle in the future."