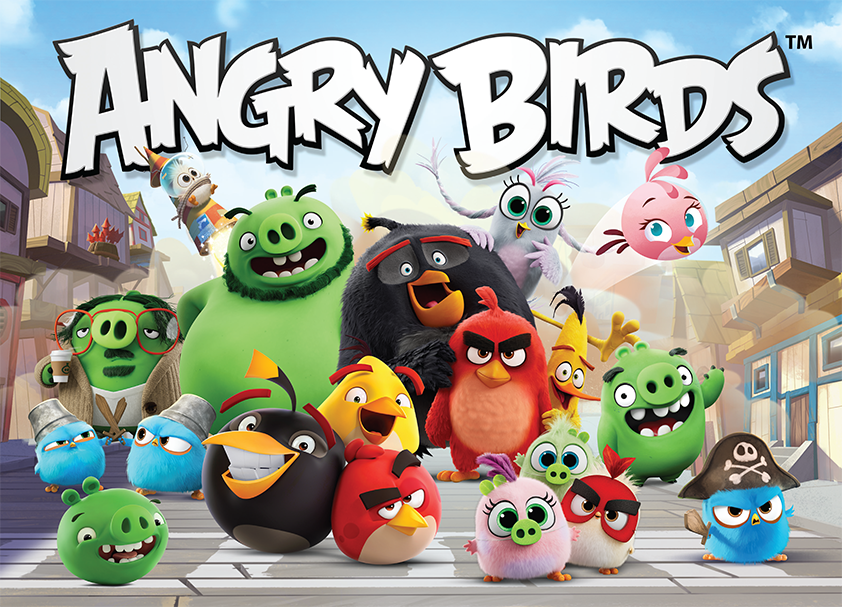 Rovio Entertainment Corporation
Game on
Games creator and developer Rovio Entertainment Corporation continues to build on the success of its Angry Birds brand with exciting new additions, launches and partnerships
Established in 2003, Rovio Entertainment Corporation (Rovio) has been making smash hit games and providing entertainment for over 16 years. Headquartered in Finland and listed on the main list of the NASDAQ Helsinki stock exchange, the company really made its impact on the mobile gaming scene in 2009, with the launch of the now famous and legendary game, Angry Birds. Within a matter of weeks people across the world were downloading and playing the game, determined to protect the Angry Birds' nests from the scheming green pigs!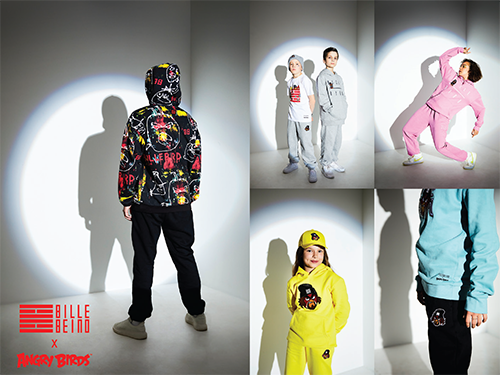 The popularity, playability and general all round fun of Angry Birds spurred it on to become one of the biggest mobile game success stories of all time. It has also allowed Rovio to expand on the concept and develop the Angry Birds brand, taking it from games to various entertainment and consumer products via brand licensing. Today, Rovio offers multiple Angry Birds mobile games, alongside animations and even movies – the first Angry Birds Movie was released in 2016, with its sequel, The Angry Birds Movie 2, released in 2019.
The growth of Angry Birds in the gaming sector continued through 2021, and January 2022 saw the launch of Angry Birds Journey – a casual puzzle game with the fan-favorite slingshot at its heart. Taking the birds on an adventure in search of egg-shaped artifacts, the flock must discover and activate Egg Wonders before the conniving green piggies get to them. Rovio CEO Alex Pelletier- Normand acknowledged the fan's love for the original slingshot gameplay, and while Angry Bird Journey has updated and streamlined the experience, it is still filled with the same iconic characters that have defined the Angry Birds games over the years. "We believe Angry Birds Journey has something to love for long-time Angry Birds fans, but is also more accessible and thus a great entry point for those who have never experienced the classic slingshot games," he added.
Having referred to the dedicated Angry Birds fandom, this is the ideal time to mention the first version of the game, which enthusiasts have long been keen to see reintroduced to app stores for modern mobile devices. Responding to their campaign to #bringback2012, Rovio's developers are working on a rebuild of the original game, which will replicate not only the look, but also the feel of the premium game launched in 2009, alongside all of the content released up to 2012. With a launch planned for the first half 2022, the Angry Birds Classic is a total rebuild on the Unity platform and includes a few upgrades alongside the authentic, bird-flinging experience that fans adore.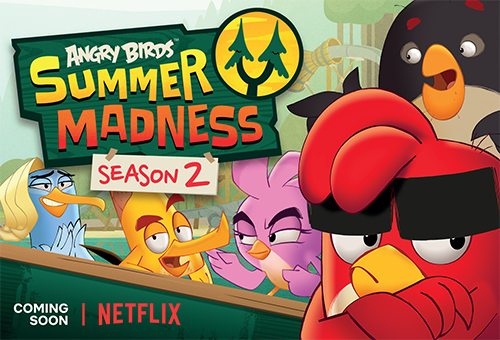 It is clear that there is a big year ahead for the Angry Birds, as alongside the new game development, they also enjoyed their first long-form animated series Angry Birds: Summer Madness which premiered on Netflix in January 2022 with season two planned to be released at a later time. The series details the adventures of a teenage Red, Chuck, Bomb and Stella, as they spend the summer together with other Angry Birds at Camp Splinterwood. They can't escape those obnoxious pigs either – their own camp is just the other side of the lake!
At just 11 minutes per episode, Angry Birds: Summer Madness encapsulates the fun and mayhem of the game, while expanding on the storylines and rivalries between the birds and pigs. It also offered Rovio the opportunity to launch some exciting licensed products around the series, thanks to its global licensing agency IMG Licensing, which is securing deals across core categories. In the first half of 2022, the first products are coming out in the USA in Sonic Drive-In restaurants where the exclusive toys are available in Wacky Pack meals.
New arenas
Alongside these Angry Birds game spin-offs, in 2021 fans also enjoyed some brand partnerships that brought the Angry Birds brand into new arenas. For instance, in December 2021, Angry Birds Bird Island launched in Roblox, allowing players to create their own bird avatars, explore Bird Island, and raise adorable Hatchlings with friends. Rovio's Future of Entertainment VP Ben Mattes pointed out that platforms such as Roblox have exploded in recent years due to the exciting collaborative experiences they offer to players. "This is great for Angry Birds fans, who can now interact with their favorite characters, and the world of Angry Birds, in a way never before possible," he said. "We hope that fans have a blast exploring Angry Birds Bird Island together."
The Birds also made an appearance in a bespoke animated form for a comical advertisement for GEICO insurance, and featured on some high-fashion garments when Rovio collaborated with lifestyle brand Billebeino on a new limited-edition Angry Birds capsule collection. "With Billebeino, we've found a partner that's just as adventurous and fun as Angry Birds," says Katri Chacona, Director of Licensing at Rovio. "Each brand brings its own unique design approach and offbeat sense of humor into the mix, resulting in a stylish new line that truly stands out from the rest," she adds.
In May 2021 Rovio teamed up once more with the Burger King® brand, this time bringing Angry Birds plush toys to King Jr. meals alongside an immersive new web based augmented reality (AR) experience. Web AR has been the natural next step in the digital premium program which Rovio has offered to its partners since 2016. It offers fun experiences such as mini games and face filters which fans access through the Angry Birds products, providing extra value with their purchase.
More recently, in Jan 2022, the birds joined forces with Popeye and The SeaCleaners in a week-long themed tournament in Angry Birds Friends, which was designed to raise awareness for the health of our oceans.
This dedication to sustainability isn't just limited to Angry Birds – on a corporate level, Rovio has made a three-year commitment to support UNICEF's education program in Sierra Leone. As part of the collaboration, Rovio also continues the Staff for UNICEF program, in which Rovio employees can donate money to a select UNICEF program, with the business doubling that donation. Through these programs with UNICEF, Rovio hopes to continue its contribution in providing much needed education to those who really need it.
The continued popularity of the Angry Birds brand can also be seen in the consumer products (CP) and location-based entertainment (LBE) segments. In the former, Rovio is looking to bring back the classic Angry Birds style from the beginning of 2010 which salutes the very first fans with iconic characters, sophisticated designs and a feel of nostalgia. From the original game characters to the ones known from the movies, Rovio is dedicated to producing world-class style guides that help to maintain brand integrity and recognition while addressing the increasing platforms and segments where Angry Birds characters can be found.
In the LBE sector, Rovio has been seeing a lot of activity for the past few years, with its collaboration with Topgolf a great example of the format. Visitors at Topgolf venue can use its industry-leading Toptracer ball-tracing technology, and replace the birds' slingshot with golf clubs, enabling them to whack the Angry Birds characters into towers teeming with green pigs, and have their shots traced accurately onto an Angry Birds level. The one-of-a-kind interactive experience also took home two prestigious awards in 2021 from Licensing International Excellence Awards and Transform Awards North America.
Again with a golf theme, the first Angry Birds mini-golf attraction in the USA opened in 2019 at the New Jersey Meadowlands' American Dream complex, with 18 holes of indoor golf that follow the plot of The Angry Birds Movie 2. Earlier in the same year, Namco UK Ltd opened an Angry Birds Adventure Golf location in the UK with an impressive 36 holes spread over two courses, offering an adventurous Angry Birds themed mini golf experience.
Furthermore, given the original 'bird flinging' action of the Angry Birds game, it is no surprise to find that Brunswick Bowling's Angry Birds themed Bowling Alley equipment is a popular choice with the interactive game available in 68 countries. Also a French based company, NeoXperiences utilizes these familiar game mechanics with its Angry Birds Smash iteration, where players throw physical balls at a projected screen to demolish the pigs' fortresses.
Rovio has also teamed up with Sony Pictures Virtual Reality and Hologate, the location-based VR platform, on another Angry Birds VR experience. This is a first-person VR world, where the player has a giant slingshot to fight off the pig hordes!
Whilst all of these different use cases illustrate the variety of ways in which the Angry Birds brand has been successfully developed outside mobile gaming, perhaps the largest scale use of the Angry Birds' brand is Angry Birds World – an entire entertainment park in Doha Festival City, Qatar. The 17,000 square meter park holds over 20 Angry Birds themed unique rides and attractions, including the world's first indoor/outdoor karting track.
Having seen such success with its mobile games, over five billion downloads so far, Rovio is in an ideal position to license the Angry Birds brand through IMG Licensing to reap the benefits of merchandising and add to its brand relevance and awareness. Continuing with this strategy through 2022, the company is looking for exciting future partnerships including deals already signed in categories such as sports equipment, apparel, toys, collectibles, confectionery and plush. Having captured the imagination and hearts of a dedicated band of gamers, and built on this success to attract new fans and players, Rovio and Angry Birds look set to fly to even greater heights in the future.