Russell Stover Chocolates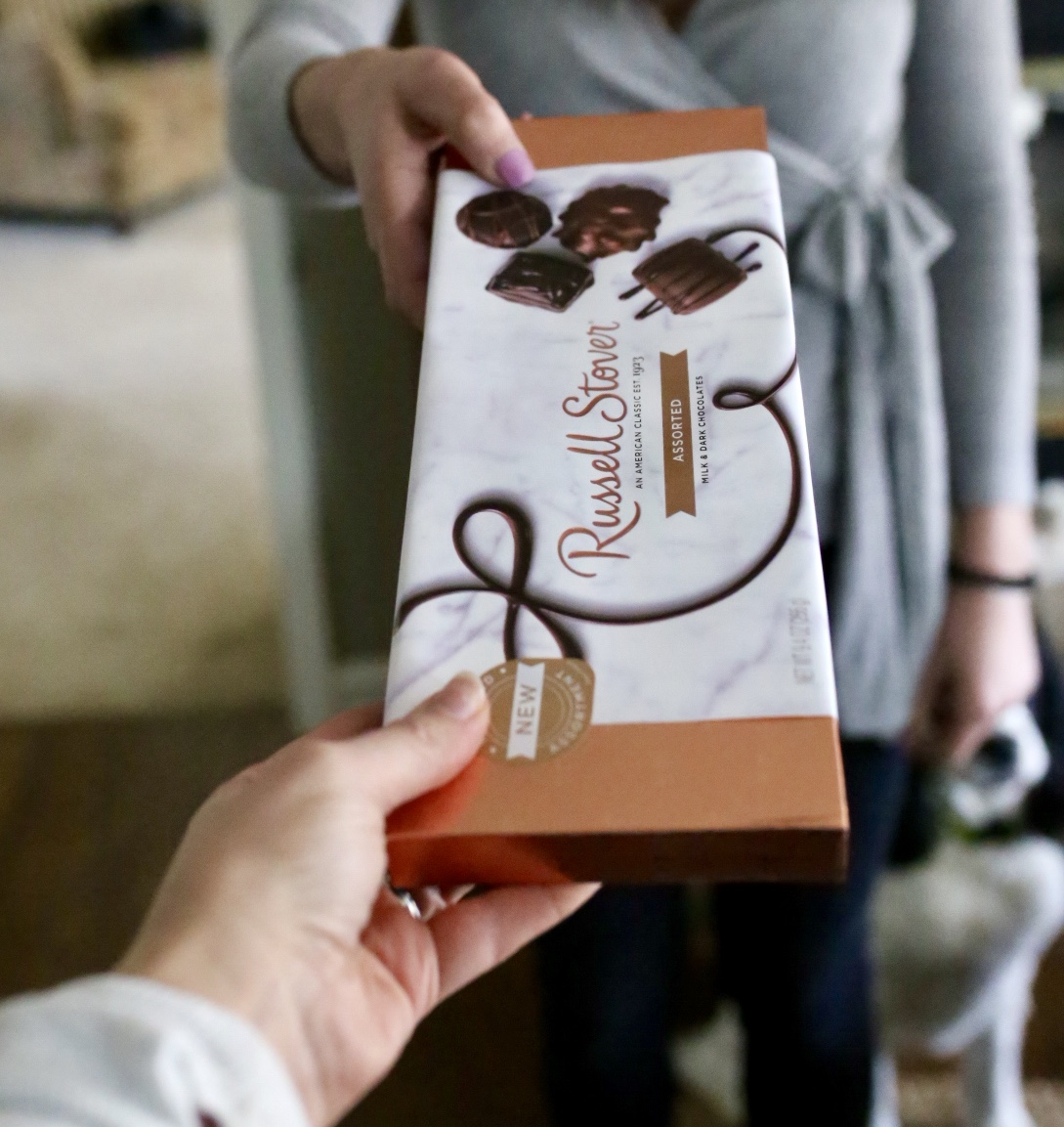 An almost century-old chocolatier is relaunching its name brand
to cement its reputation and grow even more.
By Mark Lawton, Knighthouse Media
Pretty much everyone considers buying a box of Russell Stover chocolates to mark a special occasion or holiday. "We are the market leader at Valentine's Day," explains Mark Riegel, who is vice president of marketing. "Russell Stover is known as an occasion-based gift brand."
To cement its reputation in that area and also pick up new consumers, Russell Stover plans a relaunch of its iconic brand during second-quarter 2019. The idea is to remind consumers that Russell Stover chocolates can be given more often than only on Valentine's Day or special occasions.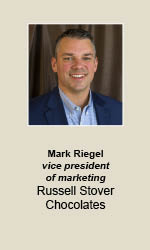 "Gifting occasions happen every day," Riegel says. "Small gestures of thank you and appreciation – people are looking for reasons to be optimistic and generous and show appreciation and for ways to make others happy. We think Russell Stover can occupy a unique position in the market."
Born in a Bungalow
Russell Stover and his wife, Clara, began making candy in the kitchen of their Denver bungalow in 1923. The company started with seven employees and was originally known as Mrs. Stover's Bungalow Candies. During the next few years, the company opened several stores in Denver and its first factory in Kansas City, Mo., before relocating all operations to Kansas City. Russell Stover died in 1954 and in 1960 box manufacturer Louis Ward, who supplied packaging to the company, bought a controlling interest in Russell Stover – which at that time was publicly traded. Over time, the company acquired the more senior Whitman Candies – founded in 1842 – and Pangburn's.
In the last five years, Russell Stover has undergone a number of changes, starting with its 2014 acquisition by Swiss chocolatier and confectionery company Lindt & Sprungli. Lindt had bought Ghirardelli Chocolate Company in 1998 and, with its acquisition of Russell Stover, now ranks third among U.S. chocolate makers, just behind Hershey and Mars but ahead of Nestlé.
"Lindt runs a uniquely decentralized model," Riegel says. "It's very empowering. They allow for the local levels to make decisions, which allows for the flexibility and the ability to react and move quickly."
In 2016, Russell Stover improved its sugar-free chocolate line for the first time since it launched in the 1990s. It changed the formula, using Stevia as a sweetener, and also updated the design. The upgrade was a "wild success," Riegel reports. "That's a pretty big part of the business today and is driving a lot of growth for us. We see it as an example of what we can do."
In 2016, Russell Stover also launched its Everyday chocolates line. The Everyday chocolates come in bags rather than the iconic Russell Stover boxes and are more of a snack than a gift. "The thought was, wouldn't it be good to make it more approachable [for everyday consumption]," Riegel says. "It was a success and is part of our business but at our core is occasion-based gifting. That's where we will keep the focus going forward."
Today, the domestic chocolate market is stable with consistent growth in the two to four percent range annually, Riegel says. "We see an opportunity to grow at or above that and an opportunity to bring a new, younger generation to the brand," he says.
Focus on the Consumer
"Russell Stover has embarked on a journey on how we go to market that will mean we are going to bring a little more focuse on the consumer," Riegel says.
Adds Creative Director Kathryn Castle, "We've been doing a good bit of work with consumers to understand what consumers really like. We consider this a co-created product."
In April 2018, the company began conducting product research with a group of consumers. Some were Russell Stover enthusiasts. Others had fond memories of Russell Stover Chocolates but hadn't bought any in recent years.
The results of that research were interesting. "Consumers didn't like that we put just one piece of each flavor in a box," Castle says. "One man said, 'If I like caramel and my wife likes caramel, one of us doesn't get a caramel.'"
In response, Russell Stover decided to simplify its flavor assortment. "We talked to consumers and they like the assortment but maybe not each piece being unique," Riegel says. "We did our homework on what is the right balance. It's still assorted but has more of what consumers want."
In September 2018, the company began redesigning its packaging. It was a bit of a balancing act that involved modernizing the box to attract new consumers but also retaining enough traditional elements so long-time consumers wouldn't be alienated. With the new design, the entire box is copper colored and contains images of gift bows. A paper sleeve encloses the box.
Russell Stover also chose to make its chocolate boxes more consumer-friendly by showing consumers exactly what types of chocolates it contains.
The front of the box clearly states the assortment type, like Milk Chocolate or Pecan Delights, accompanied by images of a few chocolates. Meanwhile, the back of the box lists the number of pieces and the number of flavors. A 9.4-ounce milk chocolate assortment, for example, has 16 pieces with color images of its six flavors: caramel, pecan delight, truffle, chocolate covered peanuts, nut caramel and toffee.
When the box is opened, there is a small insert that lists the pieces for all Russell Stover boxed chocolates – not just what is in that particular box.
Russell Stover offers its chocolates through its website, which has the added benefit of letting consumers customize the boxes and flavors. While the website does attract consumers, Riegel notes that Russell Stover chocolates are easy to find at brick-and-mortar stores. "[Consumers'] first thought isn't to buy it online," he says.
The new boxes will start appearing in stores soon.