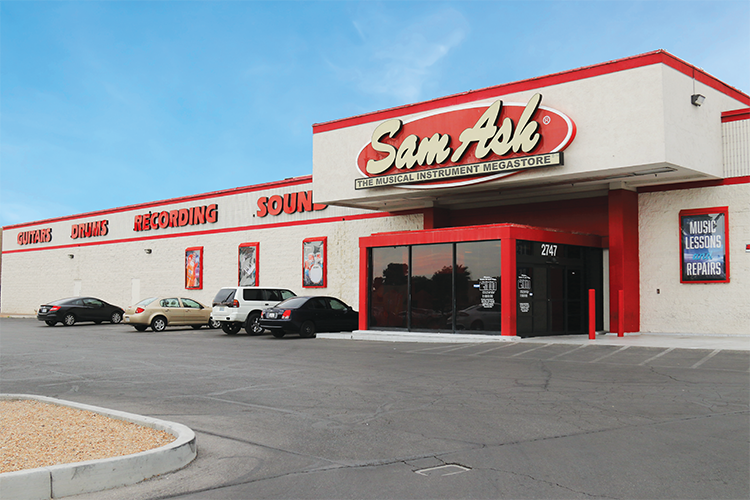 The sound of success
To the challenge of Covid-19, Sam Ash responded with an overhaul of its website and shift to ecommerce, revolutionizing its customer experience
Blessed with a rich history, Sam Ash opened its very first store in Brooklyn, way back in 1924. However, like many across the retail sector, the company was forced to bring down the shutters on all its stores during the first half of 2020, following the arrival of Covid-19. Grappling with supply chain issues ever-since, the company has nevertheless continued to make headway, and is now emerging unscathed from a period that's had both its challenges, and its rewards.
"We've come through stronger," confirms David Ash, CEO and General Counsel at Sam Ash, when asked about the pandemic. "That first year was painful, but our most recent financial year ended on 31st August 2021, and the results were very successful. Given the circumstances, we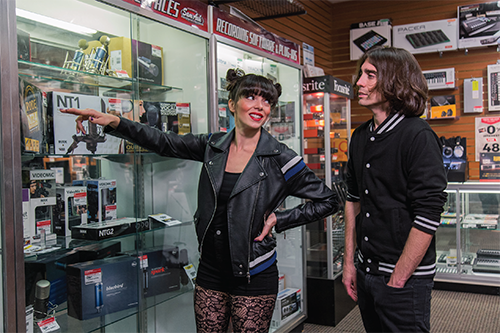 had to re-examine how we operate our stores. We implemented significant changes across staffing and operations to make ourselves more efficient. We also adapted our inventory, partly as a response to the challenge of managing our supply chain, but also because we found that people were changing the way they lived and worked. As a result, their needs and wants changed, too, and so did we."
During the pandemic, Sam Ash's lines of USB microphones and audio equipment were outstanding performers. "Our products elevate the customer's sound experience," David explains. "When you're on a Zoom call using our microphones and other equipment, the quality is perfect. We worked hard throughout the pandemic, reaching out to convey the value of these products to potential customers. In all, they did very well.
"We also adapted how we worked," he adds. "When we're in the office, we sit at our desks, and we work at our desks. But because of the pandemic, we found ourselves communicating more closely, with regular conferences over Zoom or Teams to work through key issues around managing the business. It became a great way to interact more often, and it's the main avenue through which we were able to engage with our personnel, follow and manage our budgets, and understand and deal with the supply chain."
Securing this communication strategy was not only important for the company's internal staff and management teams. "It was an essential component for everyone we interacted with, including our landlords, our suppliers and our distributors," David notes. "In each case, we had to make sure they were aware of what we were doing, and what our plans were going forward. At the same time, we had to be alive to the changes in the regulations across our various locations, responding appropriately in terms of whether we opened or closed the stores, and with the benefits that we could offer to our employees. It certainly made for interesting times."
A cornerstone of Sam Ash's pandemic experience has been the overhaul of its ecommerce activities, something which David expects to remain a key value proposition in the years to come. "When we entered the pandemic, we were using a legacy IBM platform," he admits. "We were operating buy online, pick up in-store, among other policies, but we nevertheless quickly realized that we needed to re-platform."
At the beginning of 2020, the company did just that: switching its entire website and ecommerce system onto Magneto 2, otherwise known as Adobe Commerce. "It was a significant move, involving a complete re-examination and redesign of our site, navigation, payment methods, and the integration of our online and in-store business," David notes. "Now, anyone visiting one of our stores can go on the website to access any inventory information they need from right across our chain, and ship the products they want either from our distribution centers, or from any store that has stock, with all the required payment methods at their fingertips.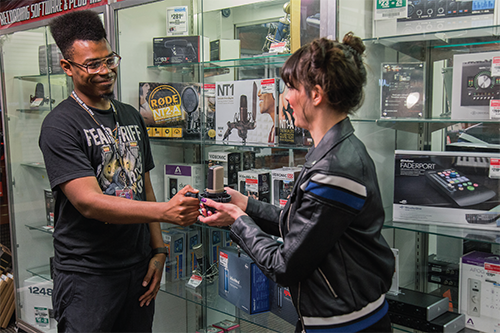 "It's a great change to the way we do things," he goes on. "We've seen revenues through our website grow by leaps and bounds, both through buy online, pick up in-store, and thanks to our in-store adoption of the website. One of the reasons we decided to move to Magento 2 specifically was that it was highly adaptable, and even though we only launched our new ecommerce service in June 2021, we're already bringing in an upgrade. With our old platform, that simply wouldn't have been possible. To do so would have amounted to a major project in terms of cost, equivalent to almost its entire initial implementation."
Armed with its new software, Sam Ash is keen to deliver yet more innovations to its customers in the near future. "We have the advantage of being able to plug in a lot of new features over time," David insists. "We're about to conduct a new round of research exploring some of the different financing methods available for our customers. We'll be looking to simplify the payment methods we already support, and to develop better and more innovative ways to make our products accessible and affordable for our customers."
Backing up this improved service offering, the company has made key investments into its facilities. "Originally, we had all of our distribution centers in Tampa, Florida," David says. "Now, we've expanded that to four strategic locations situated around the country, so we can deliver in-stock merchandise directly to our customers and our stores with a very sharp turnaround. We have one center based in Las Vegas, another in Indianapolis, and a third in New York, on top of our pre-existing site in Tampa. It's a vital step in our efforts to continually drive higher standards of service."
As the disruption abates, Sam Ash is prepping for an exciting year ahead. "There's a number of investments that we're looking to make," David reveals. "We've been experimenting with our store design, with some promising developments. Beyond that, we're generally quite positive about our prospects in 2022. We're anticipating that as people return to their pre-pandemic routines, and the supply chain issues subside, the market will continue its recovery. With that, will come a sustained improvement in business.
"Now that everyone's back at their desks, it's a lot easier to plan our strategy, and we're looking forward to expanding," David concludes. "Regardless, we'll continue to apply many of the lessons that we've learned over the last few years." v
www.samash.com