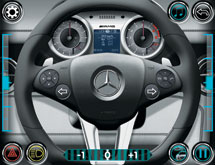 The toy industry is always looking for cutting-edge technology, but applying the technology successfully can be the challenge. This has not stopped Silverlit Toys from utilizing the latest technology in its products, Vice President of Marketing in the United States Rick Ruskin says. "[We] take technology that's already out there in the higher-end markets and take it to the toy-grade level," he says.
Based in Hong Kong, Silverlit manufactures toys, including radio controlled (R/C) cars and helicopters for children around the world. Ruskin explains that the company began in 1977 as an OEM manufacturer in the toy industry, but eventually moved into making its own products.
Today, Silverlit has more than 100 SKUs, with its R/C helicopters being some of its most popular products. Its vertically integrated operations include its 70,000-square-meter factory in Dongguan, China, a Hong Kong design, development and international sales team, and its U.S. headquarters in Diamond Bar, Calif.
"Silverlit is really the leader in flying R/C on a worldwide basis," Ruskin says, noting that its toys appeal not only to children, but also adults. "The R/C segment in toys [includes] a wide spectrum of ages."
Silverlit's philosophy of bringing state-of-the-art technology to toys has given it longevity, Ruskin says. For instance, while other firms had previously made R/C toys, the quality of the control systems was not as strong as those in Silverlit's.
For years, he says, all competitors have used 27- or 49-megahertz control systems, which can cause "drivers" to encounter radio interference with each other. Silverlit uses 2.4-gigahertz (GHz) systems for its toys now that this hobby-grade pricing has become more affordable. The more-robust systems eliminate the interference between drivers. "[It] allows the connection between the car and the controller to have immediate feedback," Ruskin says.
Beyond Toy Retailers
Silverlit will appear at the International Consumer Electronics Show (CES) in January for the first time. Ruskin says the company is looking forward to exhibiting its latest R/C technology at the Las Vegas ShowStoppers press event, particularly products that integrate Bluetooth wireless technology.
The company started making Bluetooth products last year after partnering with Apple Inc.
"They loved our quality, and they loved the fact that we had our own factory," he recalls. "We became a licensee of Apple with their Made for iPod/ iPad/iPhone program."
Silverlit developed the Blu-Tech Heli, an R/C helicopter, and the Enzo Ferrari, an R/C car, for this line. Users can drive the R/C car with their iPhones using a tilt control.
Users view a Ferrari dashboard on the iPhone screen and hear sound effects on the phone. "All these features are so much more [than we] could ever do before."
At the CES Showstopper event, the company will exhibit its new Mercedes-Benz SLS AMG car, which includes its RC Tunes feature. "It lets you drive and play music," he says. "For us, it's natural to get in the car and tune to your favorite radio station."
But with the iPhone, "We're going to tap into your own iTunes collection and select your music," Ruskin says. "While I'm driving my car, the music actually plays from my dashboard [on my iPhone]."
The SLS AMG even has gull wing doors that open up, and the music switches from the iPhone to stream through a high-quality speaker in the car itself. "It's a great wow feature that will be available in spring of 2013," Ruskin says.
Silverlit also will introduce two new R/C helicopters in 2013. One, called Spy Cam, has the ability to capture video and take photos as it is in the air, while the other, Sky Eye, can send a real time video signal back to the user's remote.
"I can actually fly and be looking through the camera in real time," Ruskin describes, noting that both will be available in 2013. "I think they're [very] relevant to the consumers electronic category."
Silverlit regularly appears at toy trade shows, but these new products give Silverlit the opportunity to branch out. "We think [these have] the opportunity to go beyond the toy retailers," he states. "We are already starting to see interest and success in consumer electronics retailers."
Ruskin notes he is proud of how the company has advanced. A few years ago, toy manufacturers were not thinking about manufacturing R/C products that worked with smart devices. "But here it is," he says. "The technology delivers play that wasn't available before. Consumers love it, and smart manufacturers will continue to look at how future technology is going to drive what people are interested in."