Smart Garden Products is flourishing as it celebrates 20 years of success
Jonathan Stobart, Founder and Managing Director, has taken an unorthodox route into the retail and gardening industry. After graduating in psychology in the 1980s, his first job was as a manager for the largest theater company in London's West End. After subsequent stints working in the city and publishing, he then found himself working for a company that manufactured solar panels and solar-powered consumer goods. It was this position that gave him a grounding in manufacturing, sales, and product sourcing, which he used to good effect when he later established Smart Solar in 2003.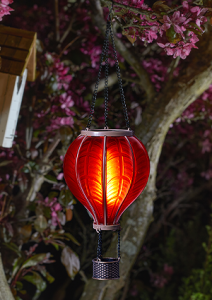 "Although I am really a sales guy, my previous role as a general manager gave me fantastic experience on both the supply and selling side of business, which proved invaluable when I started out on my own," he opens. "Another beneficial byproduct, was the base of relationships that I formed, with retail customers, as well as suppliers in Asia. When four of us started out in a little room all those years ago with first year sales of £2.5 million, we never expected that we'd be turning over £100 million less than 20 years later.
"Our 20-year history can be clearly divided into two equal halves. During the first decade we were a solar specialist, dealing with solar-powered lighting and water features, which was primarily focused on major retailers in the UK, EU, and USA. In 2011, we started looking at non-solar products to broaden our portfolio. This piqued the interest of Paris Natar, a hugely successful entrepreneur in the gardening industry, who had built up a multi-products gardening business called Gardman. He sold this enterprise in 2007, and, not content with retiring, was keen to get back into the industry. Paris bought a controlling stake in Smart Solar in 2013, which was then renamed Smart Garden Products (SGP).
"He ended up buying into the company with two clear objectives," Jonathan continues. "Firstly, to adopt a far more aggressive growth strategy, which would prioritize garden centers in particular. Secondly, to substantially broaden our portfolio of product groups. As testament to this, over the last ten years we have gone from being a £10-million business to a £100-million, product-group enterprise. We own our own brands so the brand equity remains within the company, while aiming for comprehensive listings for all our product groups with major customers. Every year, we look to introduce new groups, whether through organic growth or acquisitions."
Today, solar remains SGP's king category, representing around 35 percent of the company's trade. "We only look to introduce new product groups where we have core competence and which have the potential to achieve scale and traction in the market. Our collection of core gardening categories covers garden accessories, plant supports, grow houses, hanging baskets, doormats, lanterns, faux décor, and other decorative products. We also supply gloves, footwear, and a kids' range of clothing under the brand Briers, which we acquired four years ago. Am​_ong our other recently launched brands is Three Kings, for Christmas goods, Zoon, a range of pet products, and Havana, a collection of outdoor heating products. During recent years, a great deal of our product development focus has been based on items that we can sell in the second half of the year, to iron out our seasonality. This generates consistency in both cash flow and work for our administrative and logistics teams."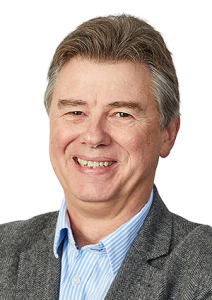 The year before the pandemic, SGP had achieved £60 million of turnover, and it started 2020 with an even stronger pre-season, but this halted abruptly when the first lockdown was announced. The following few months, however, brought a greater period of growth than the company could have ever expected. "Luckily for us, the garden centers were the first retailers permitted to open," Jonathan affirms. "We had high levels of stock both in warehouse and on order, but when the first lockdown started, we
were forced to quickly delay a lot of our imports to avoid overwhelming our warehouses. However, as soon the news about restrictions easing was released in May, we had to do the complete opposite and restart shipping stock over from our manufacturing partners. We spent the rest of the year playing catch up and achieving an incredible stock turn, as everything that arrived pretty much went straight back out the doors.
"We were very fortunate that we had a lot of open purchase orders and the amazing efforts from our own team in China working with our suppliers ensured that we were able to bring in a good flow of stock over the rest of the year. Strong sales continued into and throughout 2021, while during the year the cost of shipping containers increased tenfold, moving from a price of $1800 to the eye-watering levels over $18,000. Fortunately, our sales almost doubled to £125 million, which in turn enabled us to absorb most of this increase and help our customers by not passing on price increases. Having our own office and team in China is invaluable, not just in terms of sourcing and procurement, but logistics, quality control, and administration. The advantage of having our own team was underlined even more sharply during the pandemic and enabled us to operate efficiently and effectively throughout a very challenging period.
"Ultimately, it's all about good customer service," he concludes. "While we supply a great range of competitively priced products, our customers want to have the confidence that we will have appropriate levels of stock all year round and be able to deliver what they want, when they want it. Despite the various challenges posed by Brexit, coronavirus and now inflation, we have managed to consistently satisfy customer demand and look forward to a brighter and more predictable outlook over the next few years."