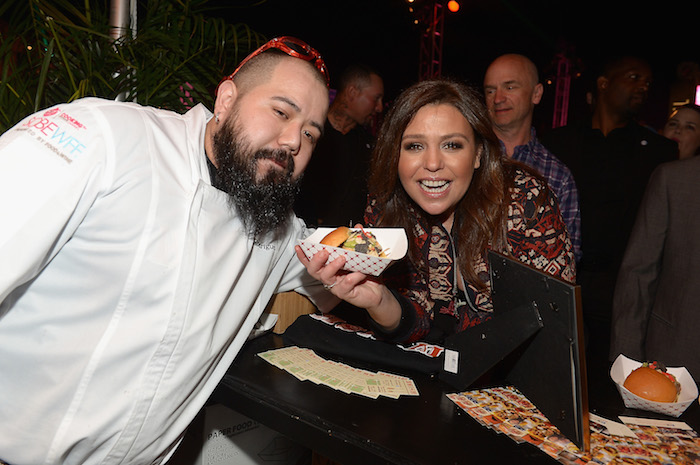 Satiate your taste buds in Miami Beach this year at the annual Food Network & Cooking Channel South Beach Wine & Food Festival.
By Janice Hoppe-Spiers
Sixteen years, $24 million dollars and more than 90 events continue to attract foodies to Miami Beach every February for five days for the annual Food Network & Cooking Channel South Beach Wine & Food Festival (SOBEWFF). With so much excitement surrounding the festival and events to attend, an extra day was added this past year to accommodate festival fans' need for more.
"We've created a robust program of events for the festival's 16th year," says Lee Brian Schrager, founder and director who also serves as senior vice president, communications & corporate social responsibility for Southern Glazer's Wine & Spirits. "With an array of dinners, tastings, seminars and parties showcasing a variety of cuisines, wines and spirits from around the world, guests will find plenty of ways to satiate their taste buds at this year's festival."
Signature events return as the festival kicks-off with Barilla's Italian Bites on the Beach hosted by Valerie Bertinelli and Alex Guarnaschelli. The famous Burger Bash goes into its 11th year evolving into the Heineken Light Burger Bash hosted by Rachael Ray. Last February's Amstel Light Burger Bash included fireworks and an 850-pound cake in celebration of its 10th anniversary.
Fan-favorites will also return to Miami Beach this year, including Tacos After Dark, Oyster Bash hosted by Josh Capon, Fun and Fit as a Family featuring Goya Kids Kitchen, Chicken Coupe hosted by Andrew Carmellini and the Wine Spectator Wine Seminars presented by Bank of America.
New Treats and Good Eats
SOBEWFF continues to expand into Broward County with the Taste Fort Lauderdale Series and celebrity chefs. Anne Burrell will host Seaside Eats at the historic Bonnet House Museum & Gardens and party into the night in FATVillage neighborhood for the festival's first late-night party, DRINK Fort Lauderdale.
Intimate dinner experiences are always popular among festivalgoers and round out the series. This year features:
Dinner hosted by Amanda Freitag and Angelo Elia
Dinner hosted by Marc Murphy and Chris Miracolo
Dinner hosted by Valerie Bertinelli, Daphne Oz, Tiffani Thiessen and Geoffrey Zakarian
A North Carolina Sisterhood: Dinner hosted by Ashley Christensen, Vivian Howard, Andrea Reusing, Gavin Pera and Ryan Cross
To close out Taste Fort Lauderdale, Bloody Mary Bruch will return with new hosts David Burtka and Neil Patrick Harris. New events in 2017 will include Craft-y Happy Hour, Burnt Ends: A Kosher BBQ Dinner hosted by Alon Shaya, Salty, Sweet & Savory Treats: A Late-Night Party featuring Bar Lab, The Salty Donut & Sarsaparilla Club, Noodling Around: A Late-Night Party hosted by Dale Talde and Food Fight hosted by Guy Fieri.
Bringing Awareness
SOBEWFF and its sister New York City Wine and Food Festival (NYCWFF), which takes place in October, has raised more than $32 million to benefit the respective charities for each festival. SOBEFF has raised more than $24 million for the Chaplin School of Hospitality & Tourism Management at Florida International University.
The students from Chaplin School of Hospitality & Tourism Management assist festival organizers with sponsorship fulfillment, restaurant and exhibitor recruitment, logistics and inventory, as well as working alongside celebrity chefs and winemakers. In September 2015, BizBash named the festival the No. 1 Food & Restaurant Industry event in the United States for the third year in a row.
In addition to raising funds for worthy causes, SOBEWFF and NYCWFF also draw attention to the dining culture in their respective cities and provide economic stimulus in their communities. The festivals also offer a platform to drive awareness by engaging and inspiring people to get involved in philanthropic activities.