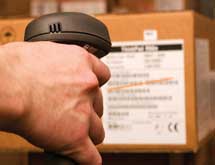 This automation platform provider understands retailers aren't all looking for the same solution. Twenty-one of the top 50 supermarket chains in the US run SofTechnics' in-store applications. With this kind of success, many companies would be comfortable sticking to what they do best, but the Ohio-based provider of integrated retail solutions only sees new possibilities.
"The foundational aspect of what we do includes managing pricing, inventory, and products," said Guy Dille, president and CEO. "We help optimize and execute these business processes in supermarkets, and we work well with those retailers, but we were ignoring huge segments of the retail industry in the US."
With more than 20 years in the business, SofTechnics' definition of success includes a business strategy with a long-term view. When looking at market expansion possibilities, Dille said the company considered its comprehensive strengths before deciding which segments to tackle next.
"We understand the fundamentals behind an item with a barcode and a price," he said. "You've got to be able to track it through the inventory flow, and you've got to be able to manage it and deal with any changes along the way. We knew we could apply our knowledge to the similar challenges faced by general merchandise retailers."
Push versus pull
It may seem as though there's a significant difference between a supermarket and a general merchandise retailer, but as retailers have expanded their product portfolios, the two worlds have collided.
Dille said that as recently as 15 years ago, general merchandise retailers sold only traditional goods, such as apparel or electronics. Today, those same retailers are adding carbonated drinks or salty snacks at the front end, which are managed under a different inventory management process. It comes down to whether you're dealing with a push or a pull model.
"Large portions of the grocery business are driven as a pull model: what did we sell, and what do we need to pull from the distribution center to replenish," said Dille. "General merchandise is a push model: retailers go out, find something they like, and allocate it to stores. If it doesn't sell, they discount it so they can push it out of the store. But you can't do that with lettuce."
SofTechnics is currently beta testing its next-generation solution, which combines the functionality of its supermarket and general merchandise solutions. Called SoftRetail, the solution combines what SofTechnics knows about the supermarket space with what it's built for managing inventory for department stores, discounters, and sporting goods stores. As companies increasingly use mixed methodologies, rolling out an integrated solution makes SofTechnics an appealing partner to retailers.
"A retailer says, 'Okay, maybe traditionally I did all pull-based, and now I'm doing push.' That retailer doesn't have to find applications to manage one portion of its inventory," said Dille. "He or she can simply say, 'That's great; I can manage that. I can do return to vendor. I can do discounts and markdowns. I can do whatever I need to do with a single solution.'"
SoftRetail's capabilities also make it easier for the company to support its client base. In the past, SofTechnics had one solution for general merchandise retailers and another for supermarkets. The combined approach, in addition to SoftRetail's enhanced web services and service-oriented architecture, gives retailers the tools to address the convergence of push/pull retailing.
"We're reducing their costs, thinning out their in-store infrastructure, and putting them in a position to run their businesses more efficiently by locating software and data where they want it as opposed to where individual solutions dictate," Dille said.
Pick and choose
SofTechnics moved into the general merchandise industry eight years ago. It started with department stores and slowly expanded into discount, liquor, sporting goods, and specialty retail stores. In each segment, the company found unique aspects to the business processes.
Large department stores, for example, have considerable backroom space and a lot of real estate flexibility on the floor. Specialty retailers have a smaller backroom with less inventory but thousands of locations.
SofTechnics learned these nuances, in part, from working with companies in the various business segments to find out what solutions were needed. Some of the answers came from market research, but a great deal of the answers came directly from SofTechnics' employees.
"We're proud of the fact that many of our employees come from retail," said Dille. "That helps us have a better understanding of the marketplace, the customers, the business processes, and the stresses retail organizations deal with because many of us have worked at the retail level at some point in our careers."
With this insight, SofTechnics understands that automation isn't always the answer for process improvement issues. Many retailers admit that a manual process is expensive, but they often view manual processes as a critical component to connecting with their end-customers.
"We don't want to change that," said Dille. "If that's part of your differentiation, you don't want to throw it away just to automate a business process or to do what everyone else is doing."
Rather than pushing an entire solution to its customers, SofTechnics allows them to pick portions of each platform. This approach leaves the door open for customers to come back later and add new business functions as needed. With the infrastructure already in place, installing new components, whether receiving capabilities, perpetual inventory, or computer automated ordering, is less complex.
The solution is priced a la carte, and the components are flexible enough for retailers to decide how they want to use the software. "With our receiving software, some retailers enable unauthorized products to be received and put in the store, others enable only managers to receive them, and others deny the action across the board," said Dille. "The software has to have those types of flexibilities in it. As we work with retailers, we help them determine which options fit their operating philosophy and configure the system accordingly."
Show them the ROI
Although 2009 was a soft year for almost every company involved in retail, overall, SofTechnics had a solid year that was strongly profitable. Still, it wasn't the company's best year.
As consumer spending decreased, US retailers cut back on IT spending as a way to manage their costs. It was a direct hit to SofTechnics' bottom line. On the positive side, many projects that were put on hold in 2009 came back to life in 2010. Dille said many of the contracts from last year's funnel have been executed in 2010.
"That says we're delivering a strong value proposition and a good ROI to the retailer," he said. SofTechnics can show retailers how to improve their margins in the store by reducing out-of-stocks and excess inventory and by helping them move inventory more efficiently. And as retailers improve those processes, they also improve their margins and sales.
"Those are the kinds of investments retailers want to make in this type of economy," said Dille. "You've got to show that return. You've got to show how these solutions improve business results, and that's what our focus has always been."