Sports Licensing and Tailgate Show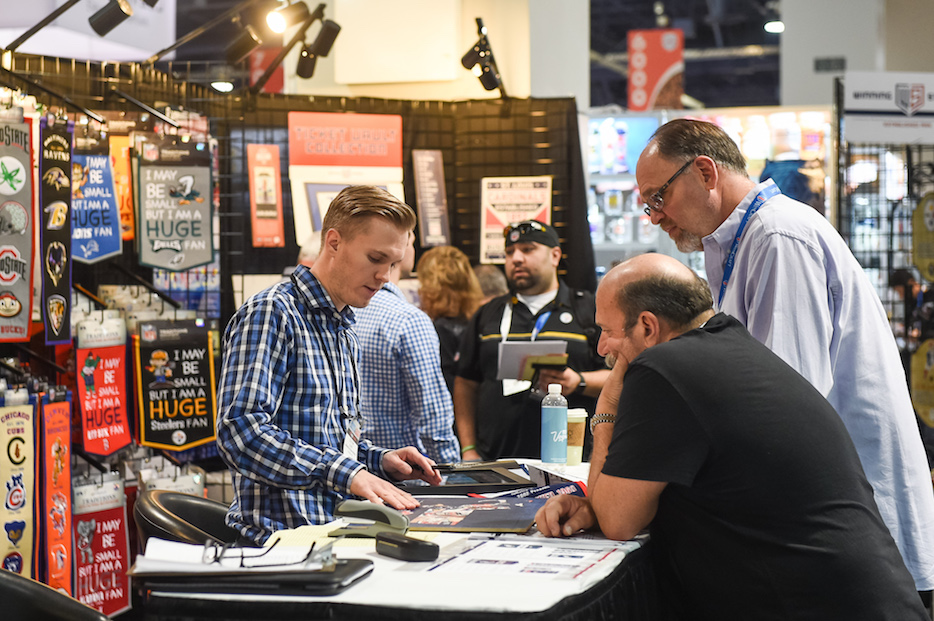 The Sports Licensing and Tailgate Show brings together brand owners, licensors, licensees and retailers.
The Sports Licensing and Tailgate Show returns to the Las Vegas Convention Center Jan. 22-24, 2019, for its 13th annual edition, bringing together brand owners, licensors, licensees and retailers interested in sports licensed products. The show has experienced steady growth each year and as this trend continues 2019 is expected to be the largest show to date. New educational content, networking events and an updated License to Buy rebate program are key features to this year's show.
A wide range of more than 2,000 buyers are expected to be in attendance from independent and chain sporting goods stores, suppliers, mass market retailers, general merchandise and specialty stores and fan shops. In addition, representatives from many different colleges and universities come to the show – licensing departments, book store buyers, alumni associations and more.
Roughly 400 companies will be exhibiting and more than 70 are new to the show, displaying the latest trends in fan-related products allowing retailers the opportunity to expand and maximize their product offerings. Exhibiting licensees represent all professional and collegiate leagues and teams and will be showcasing merchandise in every product category possible – from toys & games to apparel to pet products and much more. Licensors and agents that participate include IMG College Licensing, Learfield Licensing Partners, NASCAR, NHL and NBA.
The educational program will begin with the 3rd Annual Industry Breakfast and Keynote Speaker, former New York Giant and President of G-III Sports, Carl Banks. This is open to all attendees and exhibitors and will take place on Tuesday, Jan. 22 at 7:30 am.
A favorite among exhibitors and retailers alike, the License To Buy Show Specials Program will be back again in 2019 with increased reward amounts over the three days, and changes to make it easier for buyers and exhibitors by reducing paperwork and wait times. This exclusive rebate program gives buyers money back on orders they are already placing at the show. Retail buyers are rewarded based on the number and dollar amount of orders placed with participating exhibitors. Last year, more than $7.3 million in orders were written across the three-day show with the 98 participating exhibitors and the show gave back more than $96,000 in rebates to 170 buyers. The average refund for each buyer was about $570, which many buyers use to offset travel expenses.
Other show highlights include the Opening Night Party and the New Product Zone. The Opening Night Party is the official gathering of all attendees and exhibitors for food, drink and networking. The party takes place Tuesday, Jan. 22, at 5 pm on the show floor. The New Product Zone is a special display area that lets buyers preview exhibitors' latest products before they even enter the show floor.
Qualified buyers can register for just $60 prior to Jan. 22. Visit www.SportsTailgateShow.com for more information or to register.