Stella Artois Holiday Carole App Surging in Popularity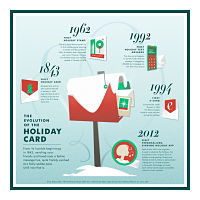 Dec. 17, 2012 – Stella Artois, the world's best-selling Belgian beer, announced today that its innovative holiday greeting app, Holiday Carole – actress Alive Eve – has sung on six continents and poured a full Chalice of Stella Artois every thirty seconds since her journey began in late November.
The Stella Artois Holiday Carole Facebook app is the most sophisticated take on the holiday-card tradition, which began in mid-nineteenth-century London. Unlike its printed forebears, the Stella Artois holiday card is fully digital and interactive. Enter a friend's name and home address, and Holiday Carole takes a digital journey to the friend's home, via video, in the backseat of a stylish Citroen DS. Carole presents the recipient – virtually – with a song, a holiday greeting and a limited-edition bottle of Stella Artois. The video is populated with real-life street scenes drawn from Google Street View, rendering a magical mix of reality and fantasy.
The app is live on the Stella Artois Facebook page.
"Stella Artois was originally brewed as a holiday gift for the people of Leuven," said Pablo Firpo, Global Marketing Director, Stella Artois. "With Holiday Carole, we have extended this gift to people the world over, using a rich mix of technology and creativity. This has proven to be an extraordinary holiday experience and we're happy to see this message of cheer spreading around the globe."