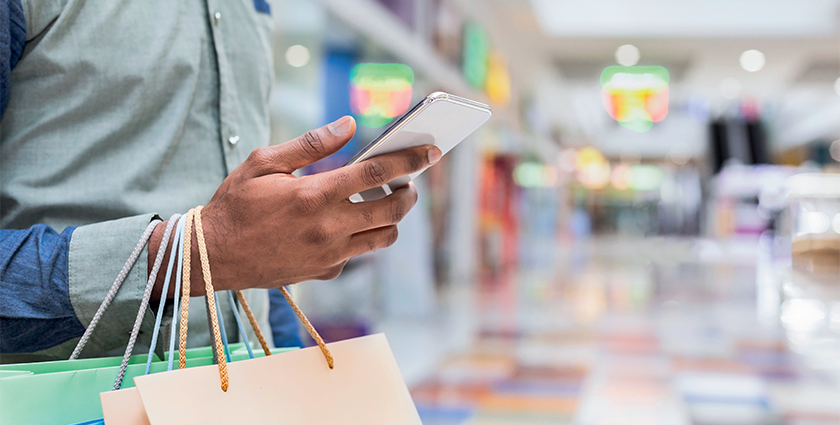 The Purchase Experience
As consumer purchasing habits have shifted to include both e-commerce and in-store shopping, physical retailers are no longer just tasked with driving transactions but with creating a memorable purchase experience. Benefits such as exclusive drops, in-store fittings and onsite restaurants serve as the 'why' for consumers to physically enter stores. On the ground, brands and the retailers themselves have a unique opportunity to engage and increase basket size. In New York, Nordstrom's flagship store, which was heralded as the next generation of retail upon its opening, recently launched a Burger Bar, the first of its kind for the chain, further cementing the location as a destination.
Retail's Next-Gen
The path to a sustainable future is littered with tough choices; retailers are confronted with questions about sourcing sustainable materials, reducing waste, and limiting carbon emissions. With a plethora of solutions to this complex issue available, many manufacturers and retailers are exercising practices that initiate the trek to a cleaner world. Target launched a global sustainability strategy covering all links in the supply chain "to create an equitable and regenerative future." Additionally, Amazon has moved to plastic-free packaging, one of several efforts to become Carbon Zero by 2040. Buy-back programs, introduced by retailers IKEA and Nike, are also leading forms of next-gen; the programs grant consumers money back for their used products that are then recycled and repurposed for new merchandise or store displays.
Gaming Is Life
Having been in the hearts and minds of consumers for more than two decades, Xbox and PlayStation are no longer just gaming consoles. They are cultural touchstones with multi-generational appeal that fuel consumer engagement long after initial release windows. Brands such as Halo and Call of Duty keep consumers connected 365 days a year with lifestyle products that allow them to show their affinity for their favorite gaming properties and consoles. Retailers such as Hot Topic, Box Lunch, GameStop and ThinkGeek have been instrumental in shifting gaming from a niche sector to a mainstay in the zeitgeist.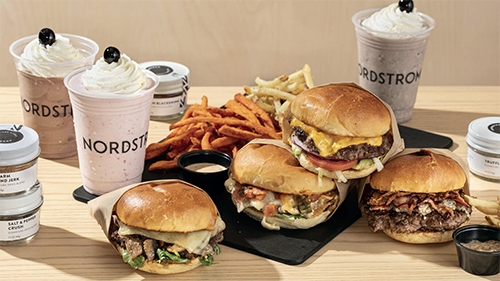 Products for All
Manufacturers have taken massive strides to evolve their offerings in recent years to represent all ethnicities, genders and physical abilities. The challenge now lies in retail; in a digital-first world, an inclusive retail experience starts online. Retailers must prioritize authenticity through content and accessible features across all shopper touchpoints. Planograms, product offerings, and the customer experience should be inclusive of all shoppers, regardless of the scope of human differences. Kohls brought on two gender-neutral and adaptive apparel and accessories partners ahead of Back to School, while Wegmans debuted an app, dubbed Aira, for customers who are visually impaired.
Buy Now, Pay Later
As consumers seek financial flexibility in today's uncertain economic environment, they are embracing modern layaway options at a rapid rate. Services such as Afterpay, Affirm and Klarna, which were initially exclusive to e-commerce platforms, are now rolling out to brick-and-mortar retailers such as Nordstrom, PetSmart, and Dick's Sporting Goods, among others. Additionally, Apple's next update of iOS this fall will include an option for Apple Pay users to split a purchase into four equal payments. This presents a unique opportunity for luxury brands and retailers to remove a barrier to brand access by providing a more affordable entry point.
DTCommunity
According to Statista, DTC sales are expected to reach about $175B by 2023. Brands are leaning into this distribution method to reduce friction in the purchasing process and connect more directly with consumers. Digitally native brands have created a sense of community through app-exclusive offerings such as limited-edition product drops, member pricing and early purchase access. Brand communities also serve as essential marketing functions as communities drop hints about their interests, enabling the brands to return personalized recommendations. This drives loyalty and eagerness to share exclusive products on social media, thus creating new demand and urgency to be a part of the brand experience.
Mirror Image
Augmented reality and other innovative technologies have transformed the way we try before we buy. Sephora is at the forefront of the AR beauty movement; online and in-store, consumers can virtually try on products, play with color ranges, or get a makeover at the tap of a button through the retailer's 'Virtual Artist' software. The Home Depot debuted a new feature in its mobile app that enables consumers to visualize what an item would look like in their spaces using scannable QR codes that transform into 3D simulated versions of in-store products.
Meta Money
While we can, have and will continue to debate the long-term value of NFT's, one thing is clear: The Metaverse is a retailer. As brands such as Nike, Gucci, Louis Vuitton and Vans launch web3 experiences, consumers are looking for both physical and virtual goods to further fuel their engagement. Alo Yoga recently collaborated with Roblox to promote mindfulness in the metaverse and included virtual goods such as apparel, accessories and yoga mats for consumers to purchase.
Dining Out. At Home.
Previously a four-letter word for restaurants, "off-premises" became a means of survival for restaurants during the pandemic as they shifted their operations to curbside. While dining traffic has picked back up, consumers' expectations of being able to engage with their favorite restaurant brands at home have remained high. TGI Friday's continues to provide consumers with an assortment of licensed food and beverage products at retail that reinforce the brand's "It's Always Friday" mindset in the comfort of their own homes. The Olive Garden, Buffalo Wild Wings, and The Cheesecake Factory are among other restaurants that provide consumer touchpoints at grocery.
Furnished by Culture
The pandemic sparked renewed consumer interest in home renovation and design. Combined with an influx of home improvement programming from networks and streaming services, consumers are seeking trusted brands and sources to redesign their living and working spaces. Leveraging this trend is the collaboration with the Black Artists + Designers Guild and Pottery Barn, Miranda Lambert's 'Wanda June Home' furnishings line at Walmart, and Selena Gomez's cookware brand that takes her expertise in the HBO Max series 'Selena + Chef' offscreen.
Todd Kaufman
Todd Kaufman is Vice President of Strategy and Partnerships at Beanstalk. A global brand extension licensing agency, Beanstalk works closely with its clients to unlock brand equity and create many of the world's most recognizable products and services. It helps leading brands, celebrities, media properties, manufacturers and retailers creatively find ways to strengthen their relationship with their most important stakeholder – the consumer. Beanstalk offers a breadth of services across its practice areas, including brand representation, digital media representation (Tinderbox), manufacturer representation, consulting, creative services, legal and financial services, and royalty auditing. The company is headquartered in New York, with offices in London, Miami, Cincinnati, Mexico City and Sao Paulo, and affiliates throughout the world. Beanstalk is the recipient of the 2022 Licensing International Excellence Award for Best Licensing Agency. Beanstalk is a member of the Omnicom Specialty Marketing Group.
www.beanstalk.com
Want to learn more about what's trending and how to leverage those trends for your business? Contact VP, Strategy & Partnerships, Todd Kaufman (todd.kaufman@beanstalk.com) or Coordinator, Business Development & Marketing, Whitney Rosenfeld (whitney.rosenfeld@beanstalk.com).