The Challenge of Mobile-to-Physical Retail and How to Change the Dynamic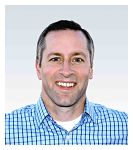 Mobile retail is facing some major challenges today.
More and more shoppers now turn to their mobile devices for product information and advice. But their trust of retailers has diminished. A Retail System Research survey found 54 percent of shoppers want knowledgeable store associates more than any other service. Yet 59 percent of them believed they knew more about the products than the people paid to help them.
These stats illuminate two important facts. First, shoppers want knowledgeable help they can trust to help them make their buying decisions. Second, they feel they are more likely to get that kind of help online—or on their mobile devices—than at a store. This shows shoppers want their product information from unbiased, knowledgeable, and available sources before they buy. This behavior also demonstrates that retailers are largely viewed as biased and untrustworthy.