The company builds connections with its licensors by understanding their brands. In the case of its many collegiate and professional athletic licensors, this includes visiting colleges and cities to learn the local sports culture.
"Different colleges elicit different feelings, and the same is true for each NFL team. There are people who would say that each of the NFL's 32 teams are basically the same but just located in different places, but I would challenge this sentiment," Auerbach says. "Each institution has its own history, and there are differences in the fandoms and how people relate to their team."
As examples, Auerbach notes the fan culture of one of his favorite teams, the New York Giants, inspires more traditional and conservative designs befitting of its heritage, which dates back to 1925. The Green Bay Packers – a team with a similar heritage – inspires a tremendous loyalty among its fans that extends beyond the football field. "There are a lot of people in Green Bay who drive right by [Lambeau Field] every day; that team is a part of the lives of the community," he adds. "When we design, we keep that in mind."
The Northwest Company's designs can most prominently be found on throws and blankets. The company is the No. 1 manufacturer of throws and blankets in the country; its other products include bedding, beach towels and a robust line of quality accessories.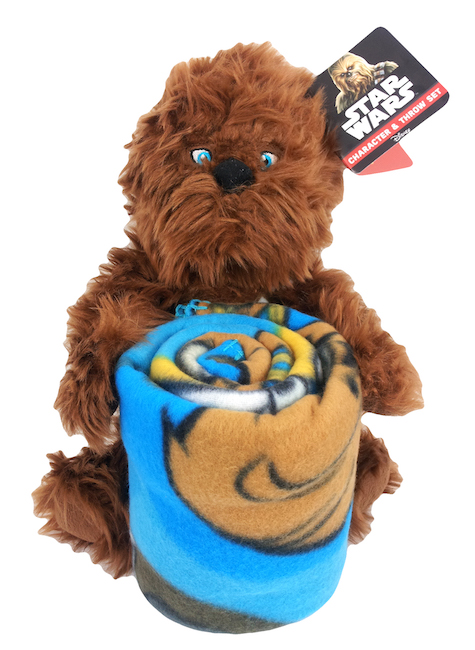 The company is a long-term licensing partner of all sports leagues and colleges. Northwest is an exclusive licensee of the National Football League, Major League Baseball, University of Southern California, University of Texas and Ohio State University. The Northwest Company is also a licensee to a number of popular entertainment brands including Disney, Marvel, Lucasfilm, Warner Brothers, Universal, Entertainment One, Cartoon Network and Nickelodeon.
Connecting to Fans
The company's relationship with the NFL, its longest-term licensor, extends back to 1987. "I believe we have maintained that relationship through a combination of things, one of which being that we run our business the way the league or team would envision," Auerbach says. "We pay attention to what the league wants from its licensees, while keeping in mind our mission of enhancing and protecting their brands.
"The goals of the NFL have changed since we started with them, and we have adjusted to those changes over the years," he adds. "The NFL is a partner in the truest sense of the word – they have stood by us and helped us grow, and have been loyal to us, and we are loyal to them."
The Northwest Company also has long-term relationships with several colleges, including the University of Texas, Michigan State University, the University of California Los Angeles, Auburn and Texas A&M.
The nature of sporting events makes team and university-based properties strong branding opportunities. "There are very few things that are still enjoyed live today in our culture," Auerbach says. "Everything else is on demand and watched when people want to, but sports, concerts and award shows are the exception. What makes sports in particular so beautiful is that it maintains the connection to a fan on a level that is in the moment with that fan, and that creates a strong and legendary bond between a team and fan, city or college."
Quick Response
The Northwest Company's large worldwide manufacturing and distribution footprint enables it to quickly make and deliver products to online and brick-and-mortar retailers. In addition to working with plants in China and Cambodia, the company operates manufacturing facilities in North America.
The company's manufacturing presence in the United States, Canada and Mexico enables it to greatly reduce lead times. One recent example of the Northwest Company's ability to quickly make and ship products came immediately following the Philadelphia Eagles' Super Bowl LII victory. "We were producing goods the moment the game was over and shipping them the next day. In the case of Modell's [Sporting Goods] they had product available when they opened in Philadelphia that night," Auerbach says.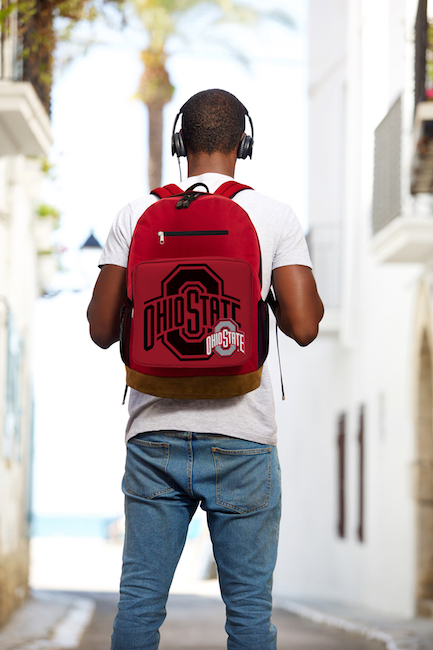 Several of the company's manufacturing facilities use digital printing methods to quickly produce goods. Digital printing also allows for a greater diversity of styles as well as customization and personalization.
"Five years ago, if you wanted to ship a design to a college, you had maybe one design for a throw and one for a blanket," he says. "Now, we can ship 48 pieces in a traditional look and maybe have 12 branded specifically for a football or a rowing team."
The Northwest Company continues to improve the way it delivers products on behalf of all of its brands. This includes improving its online presence while retaining its service to brick-and-mortar retailers, who still make up the vast majority of total retail sales, Auerbach notes.
This year, The Northwest Company will operate a facility that offers 24-hour drop shipping via UPS, FedEx, the United States Postal Service and others. It also plans to open a facility located near FedEx's main hub to improve its service during the holiday season.
"We know that, in the future, we will have to be as good at drop shipping as we have been at keeping store in-stocks at a high level," he says. "Customers today anticipate their orders will ship the same day they place them through whatever method they choose."