The Taste of Winnipesaukee features New England's First-Ever Nano-Brewery Contest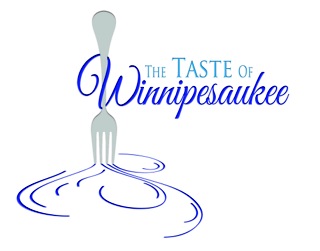 August 11, 2014 – The first annual Taste of Winnipesaukee is being held on Sunday, August 24 at the iconic Wolfeboro Inn's lakeside lawn from 4:00-7:00 PM and features New England's first-ever Nano-Brewery Beer Contest. The Taste is a gourmet competition between restaurants and chefs from around the lake, and benefits local empowerment agency Real Action for International Need (RAIN).
In "the oldest resort town in America," this event celebrates the rich culinary culture of the Lake Winnipesaukee area. Restaurants such as the newly-opened Hobbs Tavern will be showcasing their unique, delicious fares while getting up close and personal with the 200 guests that are expected. Chefs will be on-site under the beautiful tent, plating their samples and hoping to take home the "Stanley Cup" of the Taste: the Best Taste Trophy.
Restaurants are competing in four categories, judged by a secret panel of "Foodie Judges." With the categories "Appetizers," "Between Bread," "Where's the Beef?" and "Pescetarian," there will be something for everyone to enjoy. The people's choice award is a highly-coveted trophy that the winner will keep for one year before giving it back or defending the title. Ticketholders will have the opportunity to taste each dish, personally presented by the restaurants.
Nano-Breweries like Earth Eagle Brewings and 7th Settlement Community Supported Brewery will be featured in the first-ever competition of its kind. A panel of certified beer judges organized by the Concord Homebrewers Club will be judging the beers on an official 70-point BJCP scale, which is as recognizable in the beer world as the 90-point Wine Spectator scale is to winemakers. Samples of each competing beer will be available to ticketholders of legal drinking age.
Entertainment will be provided in the form of live music by the popular Carolyn Ramsay Jazz Quartet. A Silent Arts Auction featuring original artwork, photography, and culinary & performance –arts will be available for competitive bidders. 94.9 WHOM Radio presents the Taste of Winnipesaukee this year, and will have a visible presence at the event with giveaways of their own and tons of air-time leading up to the big day.
Multi-award winning Sap House Meadery is pouring samples of mead for the guests, and sponsor Pine State Beverage Co. is providing of-age ticketholders with wine and cocktails to compliment the diverse culinary spread. For a ticket price of $65, guests will have access to absolutely everything on the gorgeous lakeside lawn, including the right to brag that they were there in person when the trophies were awarded.
The annual Taste of Winnipesaukee, featuring New England's first-ever Nano-Brewery Contest, is shaping up to become a New England tradition. Tickets are on sale starting August 1, and can be purchased online at www.beTheRAIN.org.