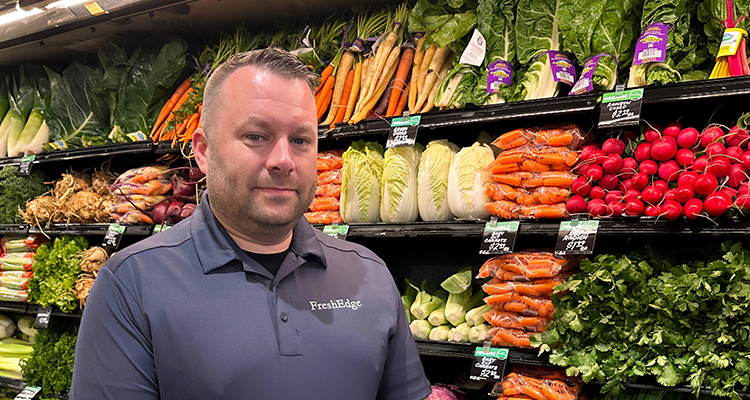 Through positive working relationships, FreshEdge is delivering more than just produce
FreshEdge is a family of fresh food distribution companies largely serving the food service industry, but also independent stores, and a proportion of retail customers. Each of its operating companies have a rich, customer-focused history, but FreshEdge as we know it today was formed to better reflect ongoing markets.
"FreshEdge was established in 2019 through the combination of three separate companies: Get Fresh Produce, Indianapolis Fruit, and Piazza Produce," says Ross Nelson, Director of Procurement. "Get Fresh Produce was originally founded in 1982 as a retail produce store in Chicago, which specialized in premium fresh fruit, vegetables, and dairy products.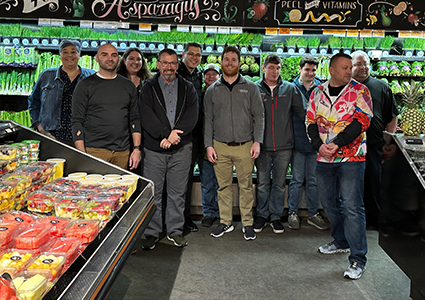 "Indianapolis Fruit goes back even further to 1947. This business is more focused on the supply chain, delivering fresh produce to some of our most valued retail customers in more than 18 states. Piazza Produce, on the other hand, was initially a family business that was established in 1970 with a single truck. It experienced tremendous success, becoming an industry-leading operation based around the historic Indianapolis produce terminal.
"However, we've expanded further since our reorganization," he adds. "Today, we're a group of 12 companies, with a fleet of over 900 trucks, and just over 900,000 square feet in warehousing space, across a total of 26 facilities. Our companies are predominantly focused on food service throughout the Midwest, but we have a small reach down into the Southeast too, and a specific client in Texas."
 Customer collaboration
FreshEdge's recent addition, Testa Produce (Testa), joined the family of companies in May 2023. "For more than 110 years, Testa has been distributing high-quality fresh produce, proteins, seafood, and beverages," says Ross. "But more than that, its Chicago headquarters is Platinum Certified by Leadership in Energy and Environmental Design (LEED).
"I had the opportunity to visit the site for the first time recently, and the green technologies in place there are amazing," he recalls. "There's a windmill, solar panels, and a rainwater collection system within the property, to utilize renewable energy sources. It's impressive to see the developments there first-hand, and the group can learn and adopt some of these technologies across our other facilities."
Referring to the company's customer support provisions, Ross describes FreshEdge as a 'customer-obsessed' business. "We don't design a program and retrofit it to the customer; instead, we work collaboratively with clients to identify their needs, and then we create a bespoke schedule based on this information," he elaborates.
"We strive to be as reliable, helpful, and friendly to work with as possible, and we constantly have our customers in mind. As we primarily deal with fresh produce, you must consider that from the day it is harvested, it's essentially dying. So, we must do everything in our power to get it through the supply chain in a fast fashion to keep the produce in the best possible condition for the consumer.
"A majority of the time, it works; our product quality and product fill rate are reputable across the region," Ross details. "We're partnered with some of the best suppliers in the industry, but we also try to support local and regional opportunities as they arise. The key to successful working relationships is continuous communication. We often have difficult conversations with our vendors, but it's crucial to adopt a level of flexibility and work through challenges together."
 From farm to fork
He continues: "As we operate as a family of companies, each one has unique capabilities, but can often help or contribute to the rest of them. We share stock, for example, as we have a vast network of warehouses within close proximity, which enables us to source products quickly from within the family."
"True to our customer obsession, our integrated and expansive network of best-in-class fresh food distributors allows us to respond quickly and efficiently to their ever-changing needs," adds Bobby Grinstead, VP of Procurement at FreshEdge. "Our value proposition is rooted in the freshest and highest quality products for each customer's needs with industry leading service."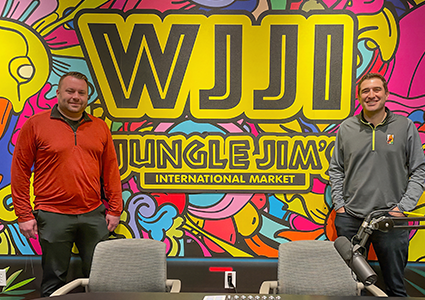 Ross not only has a passion for quality produce, but a genuine appreciation of the farmers and growers at the very bottom of the supply chain. "I grew up in Southwest Michigan and I've been around agriculture for my entire life," he recalls. "It's fascinating to see everything that goes into the growing process – from dirt to dinner table – and the love that everyone has in this industry.
"You must love this industry if you're part of it, as you often need to find ways to maintain operations through various market conditions. That's why our industry is so flexible and adaptable, as we're accustomed to shortages and delays due to adverse weather. That's the kind of thing we deal with all the time; it's just part of our daily lives now.
"This year especially, we are closely monitoring costs for the farms, as many reports suggesting farmers will have to increase input this year are surfacing," he reveals. "We're continually analyzing how the challenges facing farmers and growers is going to translate throughout the supply chain and identifying ways to minimize the impact on both growers and customers."
Turning to the future, Ross states: "We're looking to maintain our current operations, but we will continue to grow through strategic acquisitions and mergers, as we strive to be the preeminent family of best-in-class fresh food companies.
"We're not just looking to acquire companies; we look to find those who want to be part of an operation that genuinely feels like a family. We're focused on creating synergy across the company, so anyone that joins us, whether an individual or a business, must be onboard with our mission and values.
"Moving forward, we will continue to research and assess the ways in which we can create value and opportunity for our existing customer base, as well as identifying opportunities to grow with new clients," Ross concludes. "And, of course, keeping farmers' produce and profits in mind along the way."