Toy Industry to Induct Three Outstanding Individuals into Hall of Fame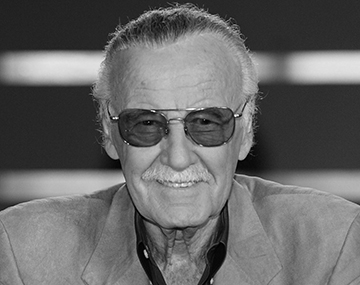 Andrea Barthello, Stan Lee and James Becker are this year's esteemed inductees.
The Toy Association will induct Andrea Barthello, co-founder and COO of ThinkFun Inc., Stan Lee, former editor-in-chief, publisher and chairman of Marvel Comics, and the late James R. Becker, founder of licensing company Anjar Co., into the Toy Industry Hall of Fame.
These individuals were selected for induction by members of The Toy Association in recognition of their significant contributions to the industry and the impact they have had on the lives of children through a lifelong commitment to toys and play. They will join an impressive roster of 74 toy industry luminaries, including Jim Henson and George Lucas, who have been inducted into the Hall since it was established in 1984. Their induction ceremony will take place on Feb. 16, 2018, in conjunction with the annual Toy of the Year (TOTY) Awards gala in New York City.
"We are honored to welcome Andrea Barthello, Stan Lee, and James Becker into the prestigious Hall of Fame, says Steve Pasierb, president & CEO of The Toy Association, in a release. "Their illustrious careers have demonstrated a deep dedication to bringing joy, laughter, and learning to children through toys and magical worlds. Their impact on the toy and children's entertainment landscape has forever shaped how kids play, and we are looking forward to celebrating their many achievements at the Toy of the Year Awards gala in February."