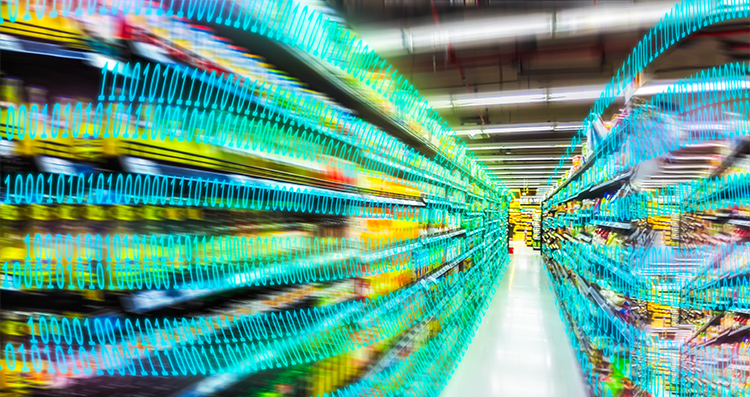 Transforming Walmart stores with IoT technology 
SES-imagotag, the global leader in digital solutions for physical retail, recently announced a multi-year strategic partnership with Walmart to bring its latest-generation VUSION platform to stores across the US. David Morgan, VP Customer Value Propositions at SES-imagotag, told us more about the partnership and the application of IoT technologies in retail.   
How did the deal with Walmart come about?   
The partnership with Walmart started with a pilot in one of its Arkansas stores. The pilot successfully implemented key technologies to optimize associate productivity and improve the customer experience. Due to its initial success, the roll out was then expanded to a much larger set of locations across the country. Having seen multiple benefits from the trials, Walmart has expanded further on the collaboration that will see the deployment of SES-imagotag's latest-generation VUSION platform within several hundred of its stores in the US. Over the next 12-to-18 months, we will equip 500 locations with a total of 60 million digital shelf labels, with the opportunity to expand further within Walmart's store fleet.  
What IoT technologies will be deployed in Walmart stores?   
Walmart will deploy for the first time ever the latest-generation VUSION platform, which has been developed by SES-imagotag labs through a ten-year R&D program, with first patents filed as early as 2013. The upgraded VUSION platform features many major innovations to further digitize shelves, such as: smart rails combining connectivity and energy, battery-less digital labels with enhanced performance, a new transmission protocol based on the ultra-low-power new Bluetooth standard, Bluetooth Low Energy enabled new features based on advanced interoperability with compatible devices, and a substantial carbon footprint reduction compared to any existing Electronic Shelf Labels (ESLs) solution.   
What benefits can IoT technologies bring to retailers?   
The key benefit is greater visibility into operations combined with the ability to execute efficiently, as IoT technologies enable retailers to access data they need to make informed, considered decisions. Insights such as what is selling particularly well and needs to be replenished, which products need to be dynamically priced or promoted due to their use by date, or which items have not been in high demand and therefore do not need to be reordered, are critical for optimizing store operations.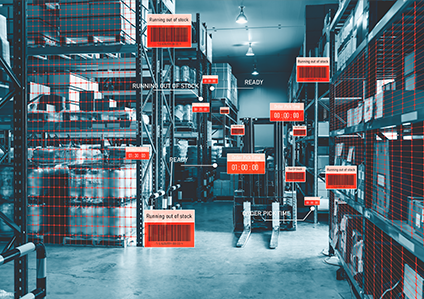 IoT technologies also play an important role in decreasing the volume of products that stores would otherwise have to consider for disposal. Triggering purchases when they matter, delivering impactful messages at the shelf, and targeting shoppers when products are within reach all generate in-store sales uplift.   
Increasing the efficiency of replenishment and order picking can also help retailers meet their sustainability goals. With clear insight into which products are popular, how frequently they are purchased, and when sales are slowing down, retailers can reduce over-ordering on certain items. Together with optimizing in-store production to meet demand, retailers can avoid excessive mark downs and waste.   
You mentioned sustainability, could you tell us more about the role of these technologies in helping retailers achieve their broader sustainability goals?   
The retail sector faces a widespread product disposal and food waste issue. Stores are constantly dealing with the need to rid their stores of products that are unfit for consumption, past their expiration dates, or not wanted by their customers, hurting both the environment and their bottom line.    
By digitizing physical stores, retailers can produce real-time, accurate in-store data analytics, opening an era of enhanced collaboration between suppliers and retailers to improve supply chain efficiency, transparency, safety, and sustainability. To support waste reduction, data insights from stores can even help create accurate fresh food production plans.  
The more visibility retailers have into their stores and shelves, the easier it can be for them to adapt their deliveries and logistics. They can re-order when it's necessary and avoid too many deliveries if products are still on shelves.  
Implementing digital technologies in physical retail is a key sustainability enabler. These technologies encourage sustainable consumption as they enable brands to deliver a wealth of information, smart content, and transparency to consumers at the shelf. SES-imagotag has partnered with HowGood to implement sustainability tags that help customers spot products that are climate and water friendly, have been ethically sourced, and can be classified as more sustainably made.  
Are there any stores in the UK that are using advanced IoT technologies to improve how they operate and perform?   
Yes, very much so. We have hundreds of stores across several clients working with our technology. One great example is Kavanagh's of Belsize Park, the first VUSION 360 store in the UK that leverages a full suite of advanced IoT and AI technologies. It combines ESLs, computer vision, sensors, video rails, analytics, and cloud technologies to achieve huge time savings, greater efficiencies, higher turnover, and an improved shopper experience.    
What are SES-imagotag's future plans?   
We are on a mission to bring a VUSION 360 store to every major European city and expand our offering in the US and APAC. There is still a lot of untapped potential for stores to innovate and improve their efficiency through IoT technologies.