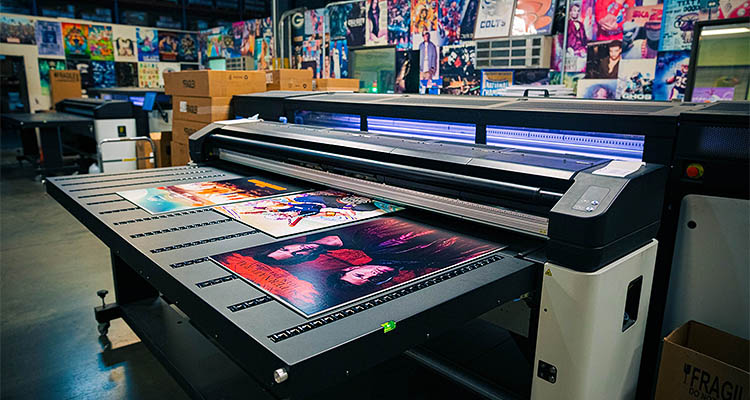 Trends International's licensed products are a firm favorite with fans 
With an extensive range of licensed posters, calendars, stickers, and social stationery products, Trends International LLC (Trends) has solidified its position as a leading publisher and manufacturer in the consumer products industry. The company's commitment to delivering top-quality licensed merchandise has made it a trusted name in the market. Boasting a remarkable catalog of over 200 licenses and an impressive array of 2,500 diverse products, Trends delivers its items under the Trends Posters, SandyLion, DateWorks, and Antioch brands. From iconic properties like Disney, Marvel, and Star Wars to beloved pop-culture icons, such as Michael Jordan, The Beatles, and Stranger Things, Trends offers a captivating collection that appeals to a wide audience. "You can pretty much name any licensed property, and more than likely, we've got it," confirms Bruce Morrison, President and CEO of the company.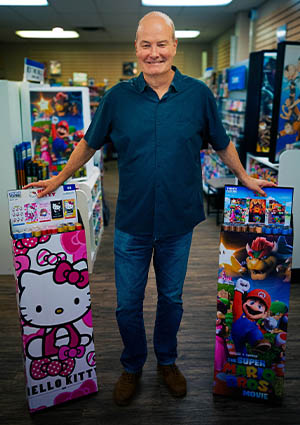 Forward thinking strategy
Trends' rich history began in 1987 when it was founded by Phil St. Jean in Canada. "Phil is still on the ownership team of the company," Bruce says. "The business started out as a distributor of posters operating nationally in Canada. Over the last 35 years, we have become the largest omni-channel publisher, manufacturer, and distributor of wall posters, as well as wall calendars, bookmarks, and decals and stickers. In 2001, we expanded our footprint to the US through the acquisition of several US-based poster publishers and distributors. Eight years later, we bought American Greetings' DateWorks calendar business, which greatly expanded our calendar market share market across North America. In 2010, we entered the sticker category through the acquisition of SandyLion Stickers, the leading brand in the marketplace. SandyLion has since grown to be significant segment of our business.
"Throughout our history, we have designed an impressive range of over 40,000 posters. However, traditional retail poster racks typically accommodate only around 60 designs, focusing on current trending titles, such as the Barbie Movie and The Super Mario Bros. movie, for example. Recognizing the untapped potential in our extensive poster archives, we seized the opportunity to leverage print-on-demand technology in 2017. This strategy has enabled us to market our vast back catalog of posters to consumers every day, 365 days per year. While we may not offer these designs at retail locations, we now sell them online and ship direct-to-consumer every day, including iconic movie and TV posters such as Jaws, Seinfeld, and Friends, as well as timeless Disney animation theatrical posters. This initiative has developed into a large segment of our business. We have also made our wide assortment of calendars, bookmarks, and stickers available online and shipping direct-to-consumer," he informs.
Trends' recent acquisition of Art.com, and Allposters.com, looks to be another game-changer for the company, propelling its online presence to new heights. "Our management team saw an opportunity to expand our content and product offerings into higher quality substrates, sizes and formats, including framed prints, posters, and canvas. While we initially considered building our existing direct-to-consumer print-on-demand capabilities organically to serve this new market, we were fortunate that Art.com and Allposters.com became available for acquisition. The Art.com and Allposters.com team offer the industry's largest assortment and highest quality of framed artwork, and we are super excited to have them join the Trends team. We now have a solid foundation of brick-and-mortar retail partnerships, a significant presence with third-party online marketplaces, and two strong direct-to-consumer brands that will allow us to continue our 35-year growth story into the future for many years," Morrison elaborates.
The integration of the companies has gone remarkably well. "Both organizations share a common culture and passion for wall art and trend-right products.
Moreover, the physical proximity of the two facilities, Trends in Indianapolis, Indiana, and Art.com and Allposters.com, just a short three-hour drive away in Columbus, Ohio, adds to the synergy.
Green goals
"There are also technological synergies, as both Trends and Art.com have complementary printing capabilities. Art.com has particularly impressive expertise and advanced technology in the higher-end tier of the market, which we did not possess. Overall, the integration has been highly successful and well-received by the industry, and although it is an ongoing process, the business is running smoothly and we are pleased with the progress thus far," he adds.
The year 2023 has brought about significant milestones for the company. Alongside the acquisition, Trends is now striving to make select DateWorks calendar products entirely plastic-free. Matt Elliott, VP of Marketing, Design and E-Commerce, tells us more about the company's plastic-free initiative. "Over the past year, we have removed unnecessary plastic from sticker and decal items, as it served no purpose beyond becoming waste once the consumer received it. That initiative naturally led us to explore our other product lines, and we found that a few calendar formats really lend themselves to plastic-free packaging. There have been no complaints from our customers and in fact, our retailers really appreciated this change. The same process was followed for many of our calendar formats we sell. In some cases, like with spiral wall calendars, by reinforcing the cover and adding a few wafer seals, we can provide the same experience without the need for a plastic bag. By 2025, our goal is for the calendar line to be 100 percent plastic-free. However, there are still some items that pose challenges in terms of plastic reduction. Nonetheless, we are actively working on making improvements in this specific area to minimize plastic content," Elliott says.
By strategically expanding its ecommerce footprint, while reducing its environmental impact, Trends has established a strong foundation to build on for years to come.