Turner's stores carry furniture from a number of leading brands including Serta, Bassett, La-Z-Boy, Magnolia Home and Restonic. "Our customers are not limited to seeing designs from just one manufacturer," the company says. "In our stores, you will be able to see the best values from the top 50 furniture manufacturers in the world."
All Turner's locations are served by a distribution center and warehouse located in Tifton, Ga. The company also offers delivery service to customers throughout south Georgia, southeast Alabama and north Florida.
'The Right People'
Turner's store staff includes design consultants who offer customers decorating ideas that fit their lifestyle and budget. Consultants offer help on space planning and room layout, identifying furniture styles, and finding and picking the right interior paint colors.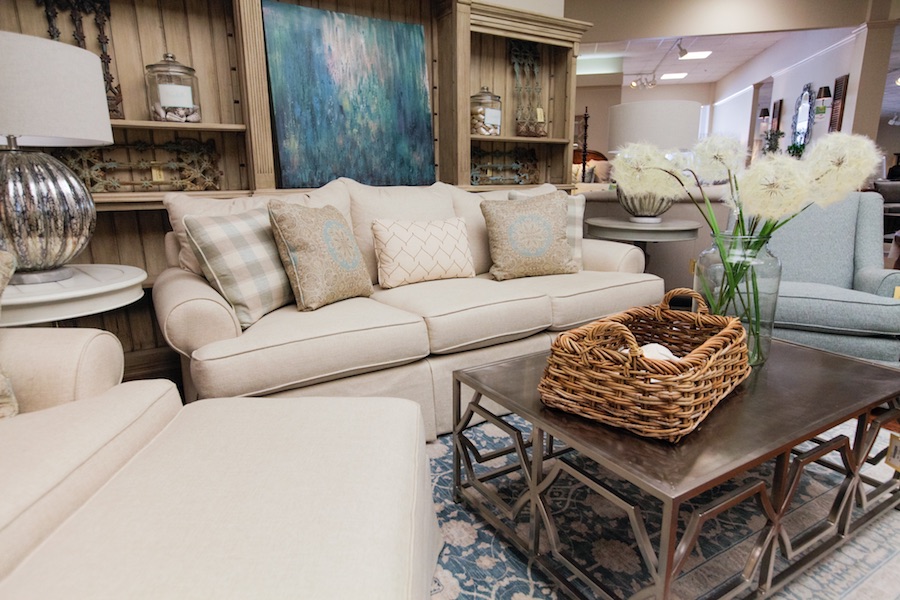 The stores' layouts also make it easy for customers to visualize how a piece of furniture might look in their home. "We set up our stores in room settings, so people can see how [an item] would look in their home with coordinating lamps, tables and accessories," Fortson Turner says. "This, and our interior design service, helps our customers get the look they want in their home."
The company believes in hiring the right people for design, merchandising, sales and other positions. "Finding the right people is always a challenge," he adds. "We have a great team now, but it is very important to our business that we continue to find and hire the best people."
Turner's stores find employees via traditional methods such as advertising as well as through word-of-mouth. Employees and store managers are offered regular training to enhance their skills. "We try to give our people the resources, training and guidance they need to do their job, and then let them do it," Fortson Turner says of the company's management style.
Turner describes the company's culture as being family oriented. "We care about each other and our customers and want to do our jobs properly," he adds.
Meeting Customer Needs
Turner's stores keep their prices low through its participation in Furniture 1st, one of the country's largest furniture cooperatives. "We pass along to our customers the lower prices and preferred shipments we enjoy with volume buying," the company says.

The company's pricing and delivery capabilities distinguish it from its competitors. "We are committed to having inventory in stock in our 100,000-square-foot warehouse that is ready for immediate delivery," Fortson Turner says. "We can respond quickly to our customers and get them what they need as fast as possible."
Turner's Fine Furniture and Turner's Budget Furniture enhanced their delivery capabilities last year when the company doubled the size of its warehouse. The company also recently invested in DispatchTrack, a routing and dispatch software that helps it optimize delivery routes. The system also notifies customers of the status of their deliveries by sending texts and e-mails. "We've made a lot of upgrades to our technology and continue to look at ways to make it better," Fortson Turner says.
The company also continues to improve its brick-and-mortar locations. A new Turner's Fine Furniture location will open later this year in Warner Robins, Ga. An addition to the company's Tifton, Ga., store that will specialize in mattresses will also open in 2018. "We want to continue to grow," Fortson Turner says.