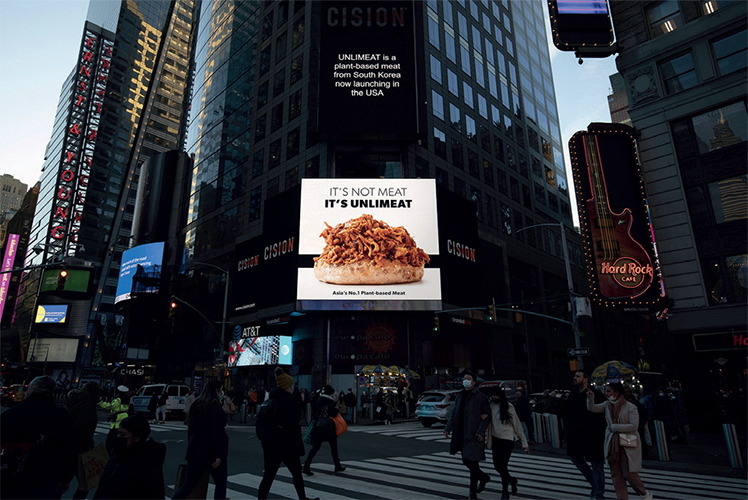 UNLIMEAT launched its flagship product 'UNLIMEAT Slices' in 2019 and has since launched a wide variety of associated products, including a plant-based minced meat product that can be used like minced or ground beef, a burger patty, and a pulled barbecue meat that resembles slow roasted pork.
Its online sales in the US are only the first step in the company's 2022 globalization strategy. It plans to gradually move from online sales to collaborating with restaurants on menu items, then begin launching its products in brick-and-mortar stores.
In commemoration of its US online launch, the company announced its arrival in America with an advertisement in New York's Times Square on the Thomson Reuters billboard.