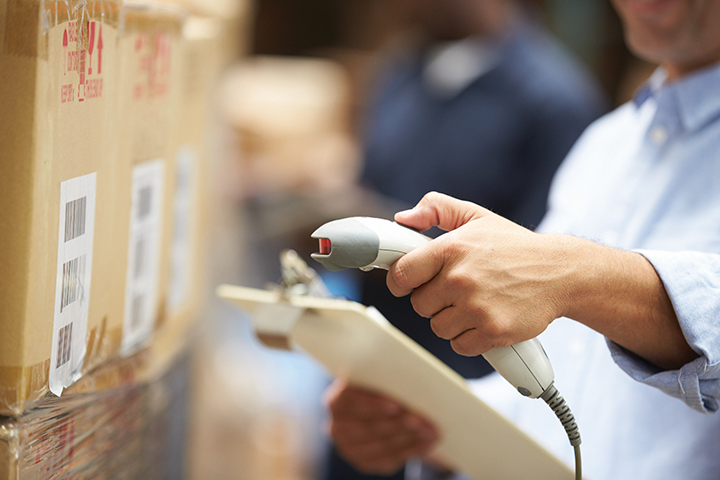 Wencar's long-tenured and knowledgeable employees keep it in close contact with its independent convenience store customers. By Jim Harris
Every month, Wencar Vice President Keith Meschi hands out pins commemorating staff anniversaries. In August, one of those pins went to Nelgeene Taylor, a 31-year employee of the Corpus Christi, Texas, independent wholesale distributor.
Recognizing long-tenured employees is not uncommon for Meschi. "Most of our people have been here for 10 years or more, and our turnover rate is very low," he says. "Everyone here knows our success stems from the way they do their jobs, which includes taking care of our customers in a special way."
Wencar's sales and other staff are frequently in touch with the company's customers. "We are different from most retail wholesalers," Meschi says. "Salesmen are a big piece of our company, and they try to touch our customers at least once a week.
"When you add that to the contact they have with our office staff, driver and merchandiser, [customers] are getting three to four times the level of support that they would get from the bigger wholesalers who pop in once a month or maybe once a quarter," he adds. "When you call our office, you're getting a live person who can try to connect you to someone who can answer your questions quickly. In this business, getting products from point A to B isn't simple; you have to offer the right solutions to make sure a store is getting what they need."
The company's staff has allowed it to remain competitive against larger retailers in an industry with small profit margins. "We are good at adapting to any obstacles that might come up," Meschi says. "We have the attitude that we can overcome anything in our way."
'Highly Flexible'
Wencar distributes a wide range of items to independent convenience stores in South Texas. This includes tobacco products, candy, snacks, groceries, coffee and frozen drinks. "We can stock everything in a convenience store except for beer, wine and ice cream," Meschi says.
The company operates a fleet of five trucks that deliver items from a 30,000-square-foot warehouse. Customer orders typically arrive 24 hours after they are received. The company receives orders through its website as well as through barcode scanning systems used in customers' stores. "We want to make it easy for our customers to get their orders to us," he adds.
Although Wencar, like many of its larger peers, has order cut-off times, it prides itself on being able to meet last-minute orders as needed. "We can add to the order and get stuff on the truck at the last minute," Meschi says. "We are highly flexible, and have people on the ground who can handle any problems that might come up.
"Most of the people in our office have many years of experience about merchandising or specific items," he adds. "We understand the business, have seen the ups and downs of the industry and consider ourselves experts. We have our doctorate, so to speak, in convenience store distribution."
Another advantage Wencar offers to its customers is the option to single-pick items instead of being committed to buying an entire case. "Our philosophy is to keep stock in store without overstocking," Meschi says. "If we're delivering every week, you only need a week-and-a-half worth of stock on your shelf, not a four-week supply."
The company regularly introduces new products to its offerings while phasing out low-selling items. Wencar recently entered a partnership with Oak Farms Dairy to carry fresh milk to customers. To do this, the company recently purchased trucks equipped with refrigeration units.
Part of the Family
Wencar was founded in 1985 by siblings Ralph Carrier and Lois Wenger, who named it after combining their last names. Gary Meschi, Keith's father, purchased the company in 1998. Keith Meschi has managed the company since then.
Meschi attributes the longevity of many of his employees to the company's family-based culture. The company's location in a popular tourist area located 10 minutes away from Gulf of Mexico beaches is also an attraction.
"We let our employees know they're part of the family," he says. "We believe in putting people on the right seat on the bus and empowering them to use their knowledge to make great decisions, which works almost all of the time."
In addition to recognizing employee anniversaries, Wencar also rewards employees for demonstrating teamwork and other achievements. "We want to make our people feel they are needed here," he says.