Based in Montreal, WowWee designs, develops, markets and distributes innovative robotic toys and consumer entertainment products. With a focus on fun and wowing consumers, WowWee develops high-tech toys and electronics that entertain kids and adults. Emerging technologies, experienced engineers and designers and field research help the company create interesting and affordable products.
"We saw the Baby Shark video about a year-and-a-half ago and recognized its potential," WowWee CTO Davin Sufer explains. "We bought into the bigger picture and saw that Pinkfong was making a lot of fun videos for kids online, but there was also more to Pinkfong and its parent, SmartStudy, than just Baby Shark. We started meeting with retailers in New York City, telling them that Baby Shark was coming and it was going to be big. That was about a year ago. Three months later, they all started calling, asking us why we didn't have Baby Shark toys in their stores yet."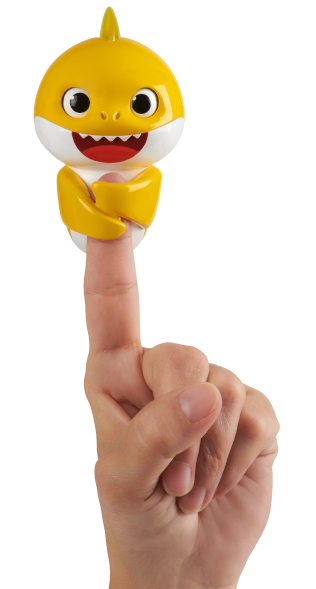 WowWee is at the forefront of putting technology and interactive capabilities into its products, and that is what it is doing with Baby Shark and other Pinkfong characters. The company has a background in robotics, coming to market with higher priced robotic toys in the early 2000s. WowWee's Robosapien and Roboraptor toys broke new ground with how they moved and their level of intelligence because the company's early toys had features such as biomorphic motion, infrared vision and sound detection. In the past several years, however, WowWee has increased its level of innovation while lowering the price point on its toys.
"We took all of the intelligence and mechanical abilities of our other toys and put that into items that were more accessible," Sufer says. "We're working on a toy that is a cute monkey, but to a kid, it's a creature they can play with. When we looked at the Baby Shark line, we got excited about how we could bring those characters to life with interactive experiences."
Interactivity and Engagement
Working with Pinkfong, WowWee developed the Baby Shark Dancing Doll, which is a plush shark that will move and make sounds when its head is tapped or a child claps for it. Kids also can call out "Baby Shark" to get the doll to react, or press the shark's fin to hear bonus songs. WowWee's Song Dolls are plush sharks that plays the first four verses of the song when their bellies are pushed. The smaller Song Cube is available in Mommy, Daddy and Baby Shark versions, and is a soft, stackable plush doll that kids can squeeze to hear the first four verses of the song.
"With Baby Shark, we were looking at a lot of different play patterns," Sufer explains. "Young kids love to play all the time, and we wanted to bring music and interactivity into these products. They can use music and sensing to create interactive experiences when they play. We have a plush puppet, for example, that we put music in. The more the kid moves the puppet's mouth, the faster the song plays. In our Fingerlings line, the Baby Shark will sense motion. As a kid flies the Baby Shark through the air, they will hear 'splish' and 'splash.' If they move the toy fast enough, they will activate the song."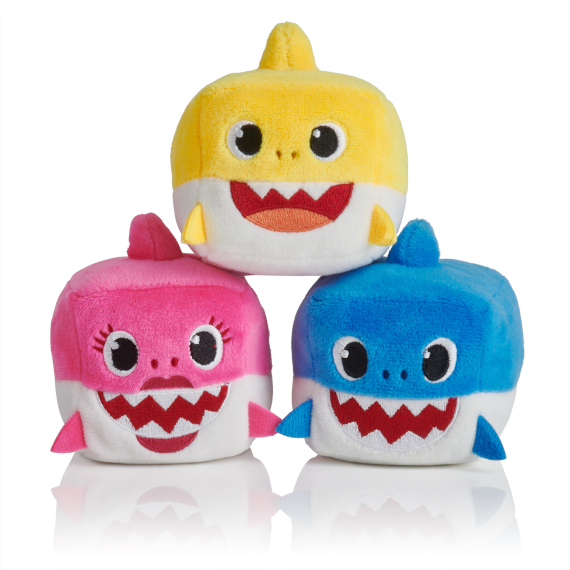 By focusing its development on toys that are more accessible but with the same level of technology and interactivity for which it is known, WowWee is creating more mass appeal for its products. With Pinkfong, WowWee plans to continue to combine music, interactivity and motion to enhance the brand's characters and kids' play experiences. It's important, Sufer notes, that WowWee doesn't come to market with static toys to watch, instead it is focused on developing products that engage kids much further.
"What is very unique about WowWee is that we can cater to so many different markets," he explains. "We have in-house development of electronics and smart technology, as well as strong application capabilities and software to support the product. As a result, we have the ability to design really great characters and find worlds to put them in. What keeps us going is that we get to do these fun things all the time."