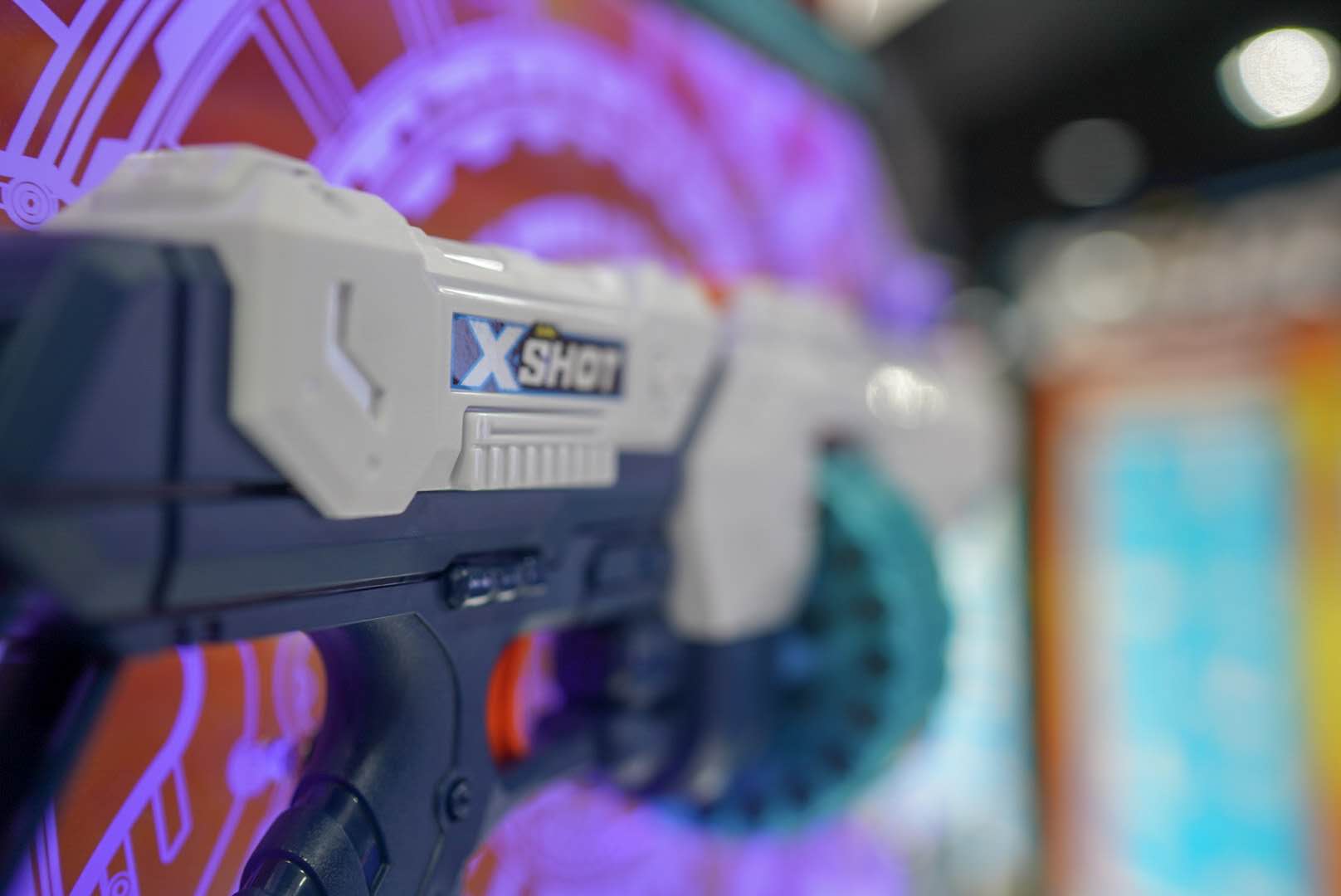 Zuru expands its empire with the launch of new and imaginative products
designed to disrupt the market.
By Kat Zeman, Knighthouse Media
It's one of the fastest-growing toy companies in the world with a reputation for disrupting the market with its innovations. Zuru – famous for its global brands such as Bunch O Balloons, X-Shot and Robo Alive – is preparing to unleash chaos once again.
The award-winning company that designs, manufactures and markets innovative toys and consumer products is launching another new toy. Although specifics are being kept under wraps until the product's official unveiling Feb. 16 at the Toy Fair in New York, the toy utilizes technology aligned with the company's successful Bunch O Balloons brand.
"It will completely disrupt how consumers interact with a play pattern that is already well established," says Anna Mowbray, Zuru's COO. "It's something that consumers won't be able to ignore."
Launched in the United States in 2016, Zuru's Bunch O Balloons product line has been a top-seller for the last four years. These innovative self-sealing water balloons have been receiving industry and consumer accolades since their launch. Bunch O Balloons won prestigious Toy of the Year awards back-to-back in 2016 and 2017 and the product has regularly topped USA NPD charts in the summer. It is the No. 1 selling toy for Zuru, which is impressive given that the play pattern is only a seasonal summer item.
"Bunch O Balloons has been a huge product for us," Mowbray says. "We took a play pattern that had a relatively small following and turned it into an everyday activity for consumers. It was totally disruptive to the market. We grew the water balloons category by five times for retailers."
The self-sealing water balloons allow children to fill and tie more than 100 balloons in 60 seconds. The line features a variety of accessories for the balloons such a Mega Catapult that launches water balloons up to 300 feet – perfect for water balloon fights.
Robotic Toys
In addition to the Bunch O Balloons new product launch, Zuru will be launching a new Pets Alive line in the United States this year. It complements the Robo Alive brand, realistic robotic pet toys for boys. The brand has experienced unprecedented success for Zuru, displaying a growth of more than 500 percent in revenue year-on-year in the United States from January through October.
Pets Alive is designed for young girls and will feature whimsical animals with robotic features. This year, the line will feature a Booty Shakin' llama and a magical unicorn that will be able to interact with a child in 20 different ways.
Zuru plans to continue expanding and improving the Robo Alive product line this year with a new addition of Fire & Ice Dragons. Tailing the final season of HBO's hit show Game of Thrones, these fearsome creatures will roar and breathe fire and ice.
"Pets Alive and Robo Alive are highly animatronic toys," Mowbray says. "We bring innovation and uniqueness into animatronic toys but at an achievable price point. It's a really exciting line for us."
The line is an extension of Zuru's Robo Fish brand, which launched in 2012. "That was a phenomenal success," she adds. "So, we've expanded the range into pets, dinosaurs, dragons and spiders."
Expanding Its Empire
Aiming for imaginative play, Zuru prides itself on agility, creativity and new-age manufacturing techniques. Founded in 2004 by Anna Mowbray and her two brothers Nick and Matt Mowbray, the company started in New Zealand but has since moved its headquarters to Shenzhen, China, where it has four manufacturing facilities that occupy more than 1.6 million square feet of space.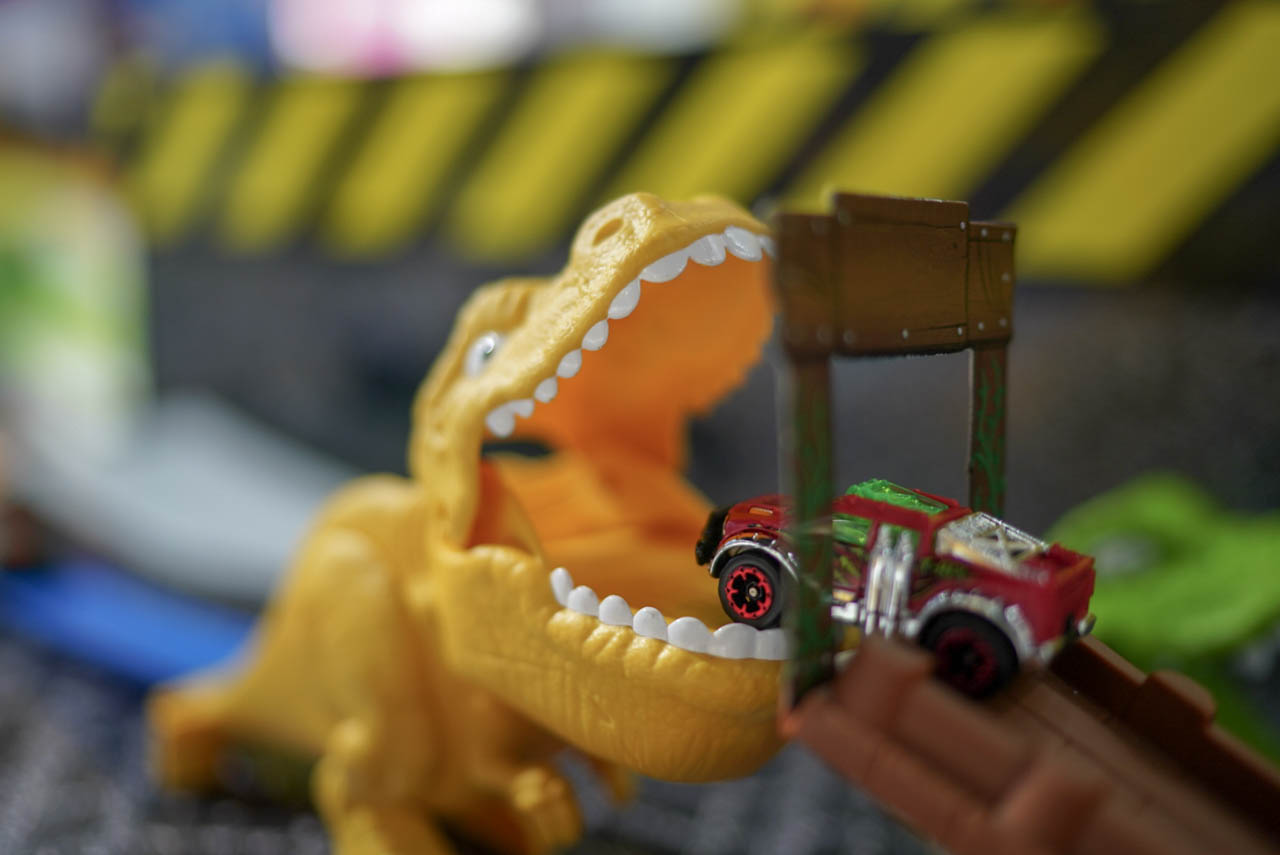 "And we're looking to double that space in the next 12 months," Mowbray says. "Our strength as a disruptor in the market starts with having our headquarters in China. Basing ourselves here allows us to drive vertical integration across our business, facilitates automation in our production and helps to maintain a low-cost infrastructure. These three pillars make us extremely nimble and efficient when it comes to manufacturing but also gives us the ability to be extremely competitive price-wise."
In the United States, Zuru has begun to rapidly expand its footprint, starting with its Los Angeles showroom that opened in April last year. In addition, a new Bentonville, Ark.-based office has been up and running since September.
The company's expansion in the United States mirrors its growing global presence. All in all, Zuru has 13 offices worldwide, manufacturers roughly 400,000 toys per day and distributes to most major retailers in more than 120 countries.
Although Zuru has partnerships with entertainment properties that include Nickelodeon, Disney, Universal Studios and DreamWorks, it has made a big name for itself with its own global brands.
Successful Brands
Aside from Bunch O Balloons and Robo Alive, its other successful brands include X-Shot, Smashers, 5 Surprise, Metal Machines and Rainbocorns. "One of our most exciting brands in the past six months has been Rainbocorns," Mowbray says. "It has to be one of the kookiest toys that we have ever launched. It combines sparkles, sequins, fairy wings and plush – all in one giant surprise egg."
Rainbocorns Sequin Surprise encapsulates all the hottest toy trends for girl's toys in one adorable item. Boasting layers of surprises, the egg unveils a cute plush animal with a reversible sequins heart that reveals what it loves. In addition to this, children will find a tiny collectible known as a "booboocorn" hidden in every Rainbocorn.
"It was one of the hottest-selling toys for Christmas 2018," Mowbray says. "Going forward, we have a lot more development under that brand. More layers of surprise, more glitter, more shimmer and more excitement. We're working to add more layers and price points into the brand."
In addition to developing its own innovative lines, Zuru announced an acquisition in February. It acquired Sparkle Girlz, a 10-year-old doll brand developed by Danuta Saville as Funville. The Sparkle Girlz brand vision was to create a stronger presence of magic, imagination and sparkle in the doll category. The brand features an extensive range of products that incorporate fun, fantasy and fashion into a variety of dolls.
"The brand is a perfect fit to the Zuru model," Mowbray says. "Exceptional quality and design at affordable prices. I see so much synergy between what Danuta and John Saville have developed alongside the passion, creativity and business success of Zuru."
Zuru is a company with three prongs – innovation, value and licensing. Its value category, which features products like X-Shot, is designed to offer toys at a lower cost than the competition without sacrificing quality.
"It's a value offer 40 to 50 percent cheaper," Mowbray says. "But we do it with maintaining the aesthetics and the performance. X-Shot is a great example. It was going up against large brands and it took over the market."