The Right Combo
---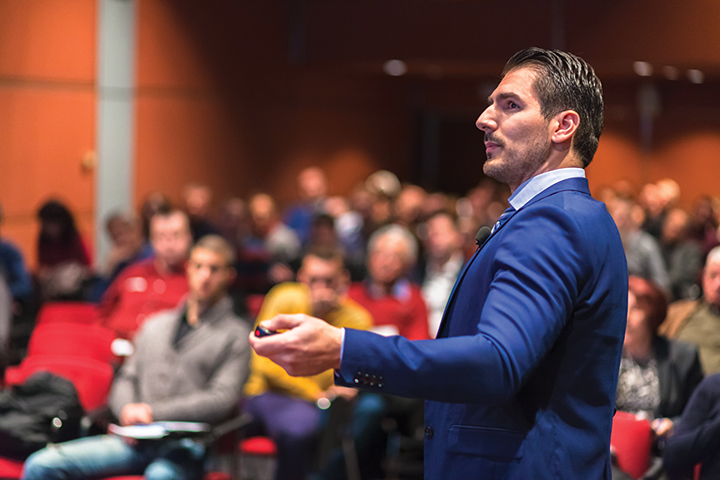 eTail provides a high-quality, curated platform to ensure its attendees take away solutions and are networking with the right people. By Bianca Herron
Founded in 1999, eTail was born with one goal in mind: to provide an outlet for online and multichannel executives to grow their business.
Eighteen years later, eTail is a global conference series with major events in Palm Springs, Fla.; Boston; and Toronto, London, Berlin, and other international cities.
This year's event will be held in Boston, Aug. 15-18 at the Sheraton Boston Hotel. Organized by the Worldwide Business Research, the solutions-driven conference will cover hot topics such as e-commerce through interactive roundtable discussions, panels, workshops and presentations.
Through premier content, eTail is designed to help its versatile mix of retailers – who make up 60 percent of the event's attendance – to optimize profits from their business.
With 3,000 attendees, more than 100 speakers and hundreds of retail companies – from start-ups to travel, beauty, arts, electronics and more – eTail provides a high-quality, curated platform to ensure its attendees take away solutions and are networking with the right people.
eTail will feature an elite panel of speakers from across the retail industry, such as apparel and accessories to major department stores and electronics. Notable speakers at this year's show include John Yesko, senior director of digital experience for Walgreens; Paul Murray, director of digital innovation for Dunkin Brands; and Rajeev Rai, CTO for Neiman Marcus.
Highlights of the event's educational and track program include:
Panel Discussion: "Keep Your Customer Coming Back For More: Enhancing The Relationship With Your Brand." Speakers: Vice President of Direct Marketing for Wayfair Robert Sherwin and Bridget O'Brien, vice president of brand, communications and creative for Vistaprint.
Panel Discussion: "Going Beyond Omni-Channel: Removing Channel Barriers To Better Serve Your Customers." Speaker: Rajeev Rai, CTO for Neiman Marcus.
Keynote Panel Debate: "Understanding Disruption, Innovation and Brick and Mortar Success."
Panel Discussion: "The e-Commerce Platform Landscape: Taking A Look At What Powers Your Business."
Panel Discussion: "Making The Mobile Experience Better For Today's Consumers To Convert Traffic To Sales.
---