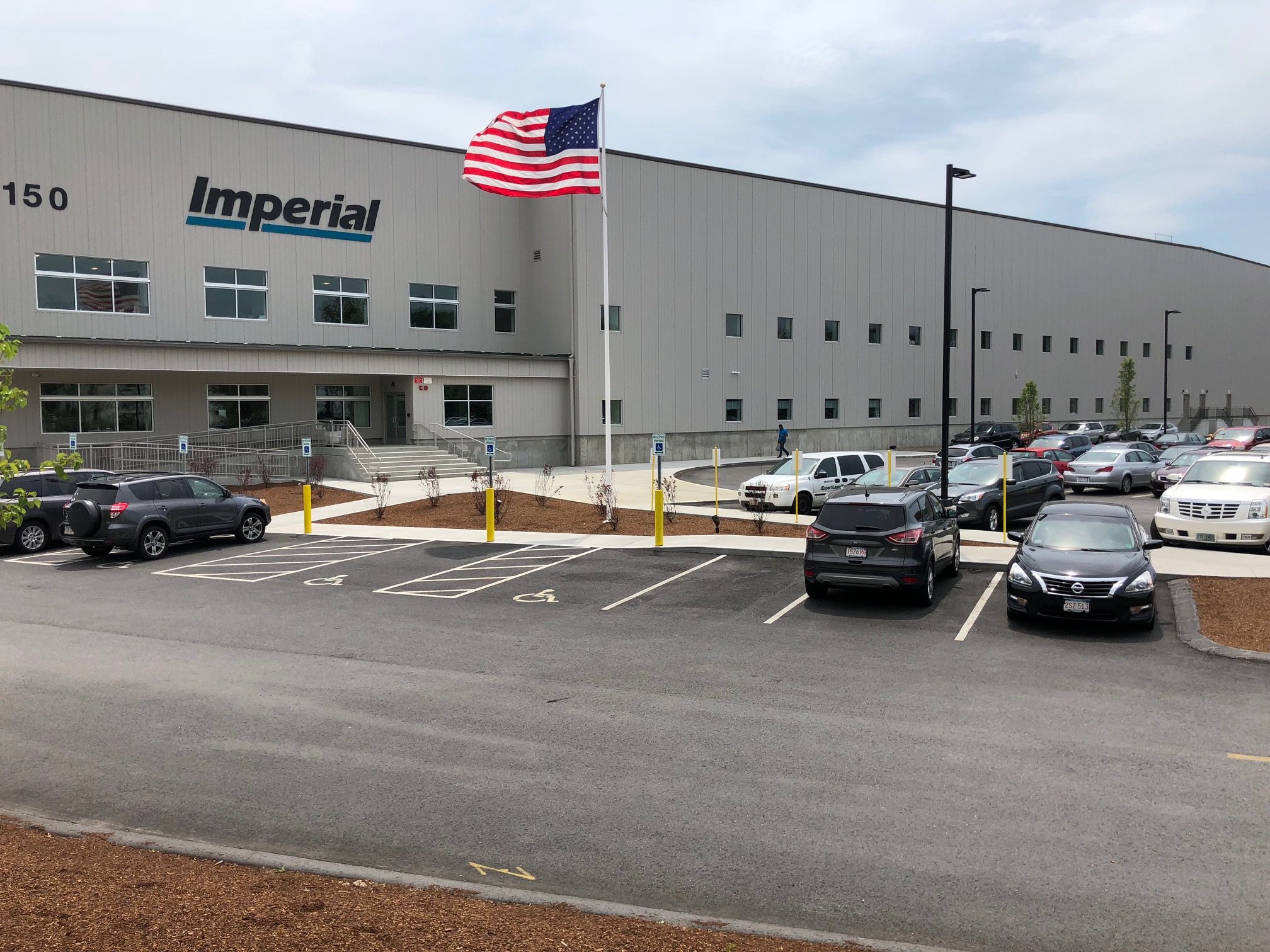 Family owned and operated, Imperial Distributors continues to grow
and prepares to celebrate a landmark anniversary.
By Kat Zeman
Assembling and selling first aid kits door-to-door, Frank Sleeper got an idea. He recognized a need for the distribution of goods. Using a garage as his first warehouse, he established Imperial Distributors.
"He was a pioneer," says his son Michael Sleeper, CEO of Imperial Distributors. "We went from selling first aid kits to selling non-food products to grocery stores."
Founded in 1939, the Worcester, Ma.-based company specializes in the distribution of non-food products that include health and beauty care, wellness, cosmetics, general merchandise and seasonal categories.
Although Imperial will celebrate its 80th anniversary next year, it is still a family operated business. Frank Sleeper's descendants work hard to carry on the family legacy.
"I joined Imperial because I was drawn to the opportunity, not only to carry on the family legacy but also to apply my own experiences and knowledge to help grow, advance and improve a well-established company," says Naomi Sleeper, director of productivity improvement and Michael Sleeper's daughter.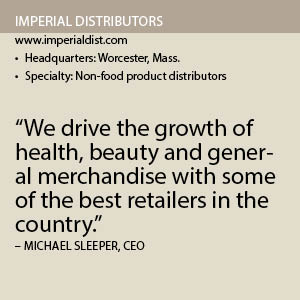 Today, the company has a supply of roughly 26,000 inline items that it distributes to 27 states throughout the Northeast, Mid-Atlantic and Midwest. It also offers merchandising services, category management and marketing solutions. The company prides itself on tailoring a non-foods program that meets the needs of retailers.
"The best part about our business is that our retailers are our trading partners and we work together to be unique to their demographics and find products that are most meaningful for them," Michael Sleeper says.
From logistics solutions to in-store support, business and promotional planning, or the product assortments on a shelf, Imperial offers custom solutions that are not a carbon copy of other programs.
"We are a value added distributor," Michael Sleeper says. "We provide not only products but instore services. We have more than 400 people in the field that do everything from order writing to building displays. Some of our retailers opt to do it themselves but the vast majority choose Imperial for their in-store service."
Imperial's largest customer channel is supermarkets, but it also does business with other markets that include e-commerce companies and college bookstores. "Through in-store service and product and marketing expertise, we drive the growth of health, beauty and general merchandise with some of the best retailers in the country," Michael Sleeper says.
Quality Improvements
With thousands of inline items to distribute on a daily basis, Imperial needs a smooth and productive supply chain.
Naomi Sleeper's job focuses on the company's supply chain, productivity and quality improvements – using analytics to optimize workflow and product assortments.
"We use technology and analytics to enhance all aspects of our business – from the purchase and flow of goods through our distribution center to sales and merchandising at retail," she says.
Imperial's team members select between 260,000 and 300,000 pieces a day using voice-pick technology with customized data tracking. "Our pick system is designed for selecting with accuracy and speed," Michael explains. "Our current facility also includes state-of-the-art zone routing to optimize throughput and minimize the number of totes shipped to customers," Naomi adds.
On the sales end of the business, Imperial is working on ways to use technology to connect its sales and merchandising teams in real time so that they can achieve the highest standards of instore merchandising, Naomi explains.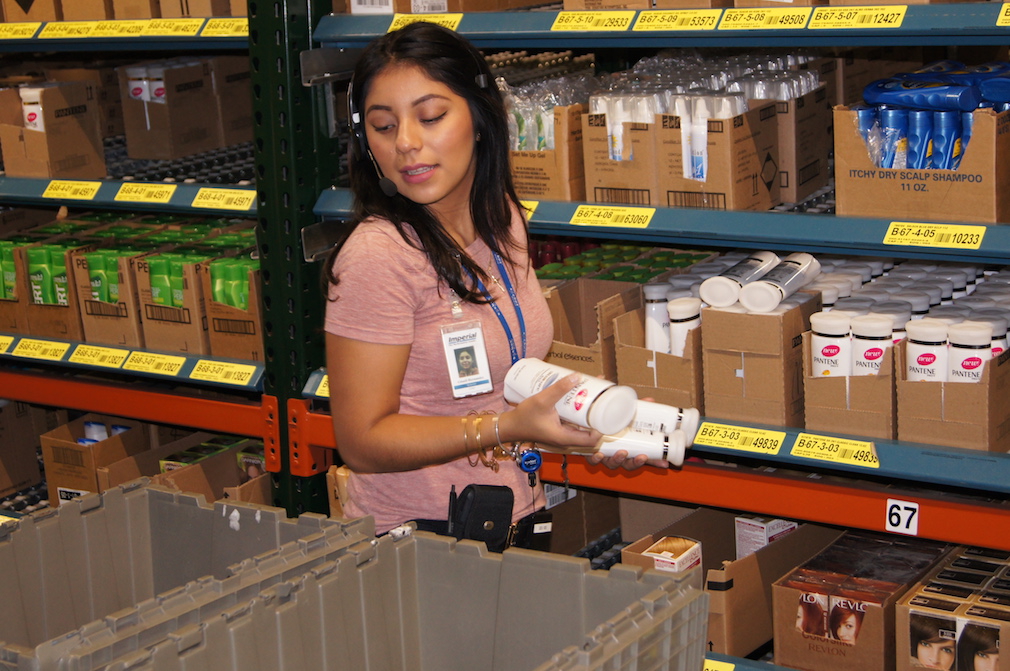 Imperial team members that work in the field are equipped with iPads, Michael Sleeper adds. "Technology is moving at a very fast pace," he says.
"We're very committed to using technology to provide as much information as we can for our retailers and also to help our retail partners improve the retail experience for their shoppers," Naomi Sleeper adds.
Growing Strong
To keep up with growth, the company moved into a new warehouse in 2017. It consolidated five of its buildings into one 300,000-square-foot warehouse. The new building adds capacity and automation to the company's selection process. With the addition of the new building, Imperial created more than 100 new jobs.
"And now we're going to be adding another facility for seasonal products because that's growing fast," Michael Sleeper says. "It's products like back to school items, Halloween merchandise and Christmas gifts or patio furniture in the spring and summer."
Imperial was recently recognized with the Massachusetts Impact Award for its continuous growth and contribution to economic development in Massachusetts.
Innovation
From toothpaste and pain remedies to pet toys and can openers, Imperial has a large assortments of various health, beauty and wellness products and general merchandise to add to a retailer's mix.
One of the company's fastest growing categories is nutrition bars. Natural and organic products across all categories are also increasing in popularity. Imperial has a dedicated category management team to ensure that its retailers have what they need to meet the changing needs of today's shoppers.
From "green" housewares to "natural" creams and lotions, it offers a full assortment of goods for consumers committed to protecting their health and the environment.
Imperial also hosts seasonal shows where its customers can source and create a six-month non-foods promotional plan, see items before they hit the market and experience the latest thinking in merchandising. The Imperial Seasonal Show provides retailers with a productive and efficient sourcing event.
"We also display our everyday product assortment with various merchandising options in our Innovation Center," Michael Sleeper says. "Our retailers come in and use it to make decisions about what they want to carry and how best to merchandise it."
Solution Providers
Imperial provides a variety of solutions that include instore services, marketing and logistics and distribution solutions.
"These are fussy categories that are hard to manage," states the company's website. "Small packages, peggable items, multiple sizes, and many SKU's in a small merchandising space create merchandising challenges. Our experts provide consistent, professional, in-store service management of your non-foods program."
Michael Sleeper adds that "it's not just about packing out the products, it's about replenishment. Typically, it can be done once a week or up to five times a week for the bigger stores with large volumes."
In addition, Imperial category experts understand that an effective marketing solution is more than simple advertising. To market non-foods in today's highly competitive environment, retailers need a multi-faceted approach to win.
Success is about having the right items with a retail pricing and promotional strategy and support programs that create merchandising excitement for shoppers. "We do wing displays, clip strips, floor stands and cross-merchandising," Michael Sleeper adds.
Imperial's distribution and logistics solutions focus on accurate orders and on-time delivery. The company's distribution model includes DSD, backhaul, cross dock programs and UPS ground service to create the most cost effective, on-time logistics solution for its customers.
Humble Beginnings
Imperial has come a long way since its humble beginnings in Frank Sleeper's garage. In the 1940s, Imperial Drug Co. opened its first warehouse on Winter Street in Worcester, Mass., and introduced patent medicines and beauty care products into grocery stores.
As time went by and business grew in the 1950s, Imperial trucks started delivering and servicing the company's first supermarket customer, Grand View Market, on Stafford Street in Worcester, Mass.
In the 1960s, the family business was passed down from father to son. Michael Sleeper, Frank Sleeper's son, joined the company in 1964 and became its president in 1973. Under his leadership in the 1980s, the company's warehouse expanded and a number of technology advancements were made to improve customer service. The decade also brought with it a new electronic ordering system that enhanced accuracy and productivity and Imperial doubled its customer base to roughly 2,000 retail locations with 20,000 SKUs.
Today, the company serves more than 3,500 chain and independent retail locations throughout the country, plus Puerto Rico and Bermuda.
Giving Back
Aside from business, Imperial is dedicated to philanthropy. In 2015, Imperial Distributors was named Business of the Year by the Worcester Regional Chamber of Commerce. The award recognizes Imperial for its commitment to excellence and significant contributions to the continued economic vitality of the region through community investment and service.
In addition, both Michael and Naomi Sleeper dedicate time to various community efforts and non-profit boards and actively participate in business community efforts to improve the city of Worcester.
Most recently, Michael Sleeper was honored with the City of Worcester's most prestigious recognition for community service, the Isiah Thomas award. In 2013 Imperial Distributors was an inaugural winner of "Growing and Readying Our Workforce" (GROW). This award recognizes local employers and their efforts to provide job opportunities for young people.
"With four generations of our family living in Worcester, we are grateful to be a part of this community and proud to support it," Michael Sleeper says.