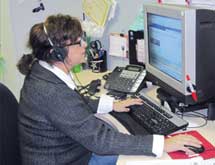 This online outsource payment processing business is thriving due to its attention to detail and to its clients. Alan Homewood, founder and CEO of outsourced payment processing company 2Checkout.com, considers culture, quality of product, and customer satisfaction as his direct reports. He spends as much time on them as he would people reporting to him. Perhaps this is how he's managed to grow his company from a one-person operation in his living room to one with 110 employees and $244 million in revenue.
"In the early days of the business, a furniture salesman told me 'I need my customers way more than they need me,'" Homewood said. "I believe that's true of all businesses and an important mindset to keep."
2Checkout.com exists to make life easier for its clients. It manages the checkout process to enable its customers to get the greatest number of sales. It supports multiple payment methods on behalf of its clients to give as wide of a reach as possible for buyers to make their purchases. Essentially, the company takes away a lot of the overhead from its clients, including data security, customer service, and back-end fraud, so they can focus on their areas of expertise.
"We want them focusing on their business, the product they're selling and growing, and their core competencies rather than worrying about their billing and fraud," said Homewood. "We offer our clients a robust platform, and that differentiates us from others in our field."
Simplify the process
Existing employees referred almost 90% of the 110 people who work at 2Checkout.com. And in the past year, only one employee left voluntarily. The message, according to Homewood, is that people love working at 2Checkout.com, and they love helping their clients be more successful.
Whether clients come to 2Checkout.com with existing software, which can be integrated with the company's software, or without, they only need to enter products into the system, copy links for their site, and move forward processing payments and selling through 2Checkout.com. "We simplify the process of getting an account," Homewood said. "And then to protect the clients and our business, we monitor what happens as they start selling."
Indeed, requirements to become a 2Checkout.com client include having complete marketing, advertising, and product information online. And Homewood said his team does more checking on the back end, unseen to clients, to make sure his company isn't supporting fraudulent businesses.
"It's a 'know your customers' kind of thing," he said. "We want to be careful about what products and services we support."
The company's payment structure is built to support both its clients and itself. Clients pay an initial $49 one-time fee and a percentage of the sales from that point on. For a smaller business, up to a certain threshold, this set up is preferable versus paying a monthly fee and signing a long-term contract.
As clients' sales increase, 2Checkout.com can reduce the fees they pay. "For just general credit card processing, our rates are as low as 3%, and we provide a lot of value-added services on top of that the client does not have to absorb the cost of internally," Homewood said.
Lead the way
While 2Checkout.com watched its clients grow and prosper, it's done the same, so much so that Homewood realized to continue growing, the company needed a management restructuring. "Companies get to a certain level and hit a ceiling where it becomes difficult to continue to grow," he said.
"Our goal within the next five years is to be a billion-dollar company," he continued. "I had to get as much leadership inside my organization as possible."
Homewood started building his team by bringing in Tom Dailey as president. Dailey had been a critical player in helping Discover Card go from a 10-person operation to one that employs thousands. He also had extensive experience on the merchant acquisition side of the business.
From there, 2Checkout.com "beefed up" its marketing department with a CMO who had experience with PayPal and Bill Me Later. Earlier this year, it hired a CFO who has experience as a CEO. "I needed leaders to help us meet our goals and continue growing," Homewood said.
The influx of talent has helped the staff at 2Checkout.com learn to be better leaders, which is exciting for Homewood. "In Good to Great terms, we're poised with the right people on the bus," he said.
The management changes have left Homewood in a different position than he's been in the past. Long term, he says his role will be as an evangelist for the company to guard the culture and the quality of the product.
Bigger picture
With a strong management backbone to support it, 2Checkout.com is branching out with shopping and mobile portals, both of which will be available for its tens of thousands of clients. The shopping portal, called 2CO Shopping, will give clients the ability to cross-market their products with other clients. It also gives 2Checkout.com the opportunity to leverage the number of clients that flow through the website on a daily basis and purchase from someone else.
Although most might look at this opportunity as a way for the clients to cannibalize each other's businesses, in general, Homewood said 2Checkout.com's clients offer products unique unto their own businesses. The result would be an increase in sales rather than the opposite.
With the mobile application, clients will find the transition as easy as when they signed up with 2Checkout.com. "We're taking the heavy lifting from our clients," said Homewood.
"Because their products are already in our system, they will automatically be mobile-enabled if clients make that selection, so buyers can search for and buy their products over the phone."
Homewood said watching the evolution of the company has been exciting, but watching his role has been a somewhat difficult transition. "I realize that it's the path to the future for success, and I have the benefit of being a trusting person," he said. "But I've learned to be good at following up and holding people accountable so I can focus on the bigger picture."