Advancing supply chains to meet 2023's retail requirements
As consumers continue to dictate the evolution of the retail industry, one might think that a retailer's focus would fall completely on its in-store operations. However, in an exclusive interview with Retail Merchandiser, Amber Hovious, VP Marketing & Partnerships at Teamwork Commerce, explains why investment in supply chain technologies is crucial to delivering a high quality customer experience.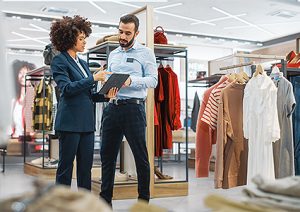 Q: In recent years, digitalization of supply chains has streamlined operations. With rising consumer expectations, how can retailers capitalize on the latest technological advancements to become more effective?
With the exponential growth of ecommerce and omnichannel retailing, managing a supply chain in real-time has become more important than ever. This can only be achieved effectively through technology adoption, and those retailers that have succeeded have found solutions that boost their supply chain efficiency. However, with customer needs continually evolving, retailers are realizing that it is no longer good enough to be able to simply speed up their supply chain processes.
Retailers need to be able to remain agile to consumer needs. By deploying the latest innovative solutions – such as automated order management systems (OMS), inventory control software, and even reporting and analytics tools – retailers can enhance visibility across their wider retail functions and provide more options to their customers, such as buy online pick up in-store (BOPIS) and buy online return in-store (BORIS).
Retailers must harness the power of these solutions that communicate in real-time. With real-time information, retailers can make informed decisions related to their supply chain functions, from order fulfilment, stock procurement and item distribution to returns.
Q: Real-time and automated OMS can help retailers become more efficient. Today, there are many different order management and inventory control solutions available. How can retailers choose the best suitable solution for them?
There is no one-size-fits-all solution, and the technology retailers deploy should be based completely around their actual requirements. However, there are a number of factors that they must consider when procuring order management technology. It is essential that retailers ensure that the solution functions within real-time and enables them to automate their operations. Moreover, to drive maximum value, retailers should look for solutions that provide customized recommendations based on trends and historical performance as this can allow them to make more effective decisions quicker.
The next factor to consider is integration. An effective omnichannel strategy is hugely important in today's retail environment. With an integrated OMS that communicates seamlessly with their wider retail solutions, retailers can streamline every touchpoint from supply chain to point-of-sale (POS) and strengthen their omnichannel capabilities.
Q: Returns are an inevitable part of a retail ecosystem. To build positive customer relationships, retailers must manage their returns effectively. What role can technology can play in helping retailers streamline returns?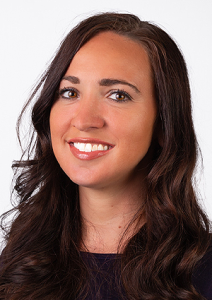 To streamline returns, retailers can utilize returns management software integrated with OMS. These solutions enable retailers to process returns quickly and efficiently while automatically generating refunds for customers to their original method of payment, regardless of the sales channel. What's more,
pre-approved return codes sent with shipping documents help customers exchange or return an item with minimal effort. OMS can also help retailers with recycling, repackaging, and restocking to decrease inventory waste and reduce the financial and environmental impacts of returns.
With defined returns procedure and restocking guidelines in place, retailers can boost returns efficiency and retain product value keeping them out of landfill. Today's customer is highly conscious of environmental impact – and retailers should be too. By minimizing waste while providing a seamless returns and refund process, retailers can foster strong customer relationships quite easily.
Q: The in-store experience has become a key differentiator in 2023's retail environment. How do you think retailers can leverage supply chain technology to deliver the ultimate in-store customer experience and stand out from the competition?
Today, consumers expect highly tailored in-store experiences with well trained in-store associates who can assist them when needed. To ensure consumers receive their desired experience, retailers must empower their store associates to deliver optimal customer service. Integrating OMS, inventory, and even returns management with their in-store POS system, retailers can enable staff to stay more informed.
With all the information at their fingertips, associates can easily answer customer queries about stock availability, expected product arrival, similar alternatives in stock and more. In addition, with wider information about inventory, store associates can also offer alternative locations where the product is available. This level of assistance can significantly enhance the customer experience and bring customers back in the future.
The competition is only likely to rise in 2023 and beyond. Retailers must navigate ways to attract and retain customers. Harnessing the power of supply chain solutions integrated with wider retail technology can allow retailers to stand out and build long-term customer relationships.