From security systems and thermostats to microwaves, coffee makers, and other kitchen appliances, builders and appliance retailers today have already begun to outfit homes with every smart technology device imaginable to create the ultimate connected home experience, as the demand from consumers is expected to increase throughout 2022.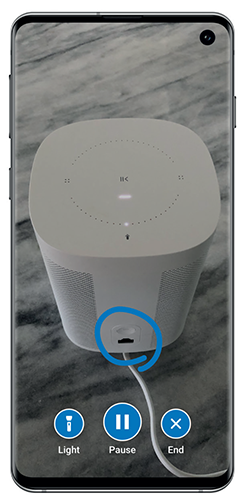 As anticipated, devices like Ring's Always Home Cam drone and Amazon's Astro home robot will be hitting the market this year, smart technology has become a staple of the modern home in the US and other countries are starting to shift as well. According to a survey from Hippo, a national property insurance company, it's predicted that 15 percent of households worldwide will have a smart home device installed by 2023, in which the most significant factor in smart home device usage is convenience.
Even though smart home devices will make everyday tasks much more convenient to accomplish in the home, consumers will still get easily frustrated if these devices are not set up properly or not connecting to their home's network hubs. Builders and appliance retailers need better resources to offer support services for their end-user customers.
The right support experience builders and appliance retailers can provide
Just by providing the smart device in the home doesn't mean it is enough for the consumer to feel completely satisfied, as troubleshooting and repair issues will still take place and cause major headaches for the technically challenged. Instead of consumers turning to the manufacturer of the device for technical support and having to wait tirelessly for someone to respond to the request, builders and appliance retailers should consider supplying tech support themselves.
This means specifically utilizing a central hub that any smart homeowner can access and get the help they need 24/7. Whether it's the latest high-tech devices on the market or the typical TVs, laptops, tablets, speakers, etc. that come out annually, consumers need to literally feel right at home with their devices and it all starts with having the right support and protection.
Providing the right tech support and protection to all of these smart devices in the home is crucial for builders and appliance retailers, as continued technical issues such as the common problem of the device not connecting to the Wi-Fi, will most likely stem from them. In order to alleviate constant device problems, builders and appliance retailers need to align themselves with tech support partners who can help offer the necessary support services that complement the connected devices they are leveraging to attract homeowners. By providing a tech support service offering for every device, builders and appliance retailers will be able to help the homeowners instantly and provide new revenue opportunities to highlight the customer experience.
Even though smart home technologies are expected to work as they should before the homeowner moves in, concerns and risks with the devices will remain that only a professional tech support provider can understand.
One of the major concerns consumers have when purchasing a new home is their privacy and the vulnerability to hackers or burglars can remain if devices, like security cameras, are not connected properly. For example, some smart devices come with a default password and if not changed when doing the initial set up, hackers could gain access and view or even steal personal information. This has happened a lot in the past, but many would agree it's better to be safe rather than sorry in this circumstance and go with a tech support provider.
What does this mean for the future of smart homes?
With today's mobile devices and tech gadgets filled with features that we couldn't have dreamed of ten or 20 years ago; it has become increasingly difficult for consumers to decide what product is right for them and their home. For instance, there are many who prefer to use Amazon's Echo smart speaker and then there are a lot of others who like Google's Nest smart speaker better. However, what if the two separately branded devices were included by the builders and appliance retailers in the same home?
The goal of the future smart home is to make every smart device out there compatible with each other, as the smart home system that the consumer chooses to put in their home needs to work effectively with all the other devices they have. Whether it's sending voice commands through Amazon Alexa, Google Assistant, or another artificial intelligence solution, they need to work with other smart devices, such as lights, thermostats, TVs, and more. Just imagine how the homeowner would feel if the builder and appliance retailer put in a Google Assistant to prompt the kitchen lights to turn on, but the lights only work with Amazon Alexa.
The new standard in the future of smart homes will be allowing the consumer to choose the devices they want based on the initial voice prompt system of their choice to then go about the other devices in terms of features and price, rather than worrying about the compatibility. Although this would streamline the process for builders and appliance retailers of implementing these devices and making sure they work, troubleshooting will still be pretty complex and it's up to them to make sure they offer the consumer the right tech support provider that can help fix their devices at any time. v
For a list of the sources used in this article, please contact the editor

Scott McKinley
Scott McKinley is AVP, Premium Technical Support for Pocket Geek Home. Pocket Geek Home offers protection for nearly all the connected devices in your household – even the things you haven't bought yet – no matter who they belong to. That includes your laptop, your roommate's gaming system and the smart speaker you plan to buy next month. Pocket Geek® Home is brought to you by Assurant®, a Fortune 500 company that keeps more than 300 million people around the world connected, protected, and supported.
www.pocketgeekhome.com