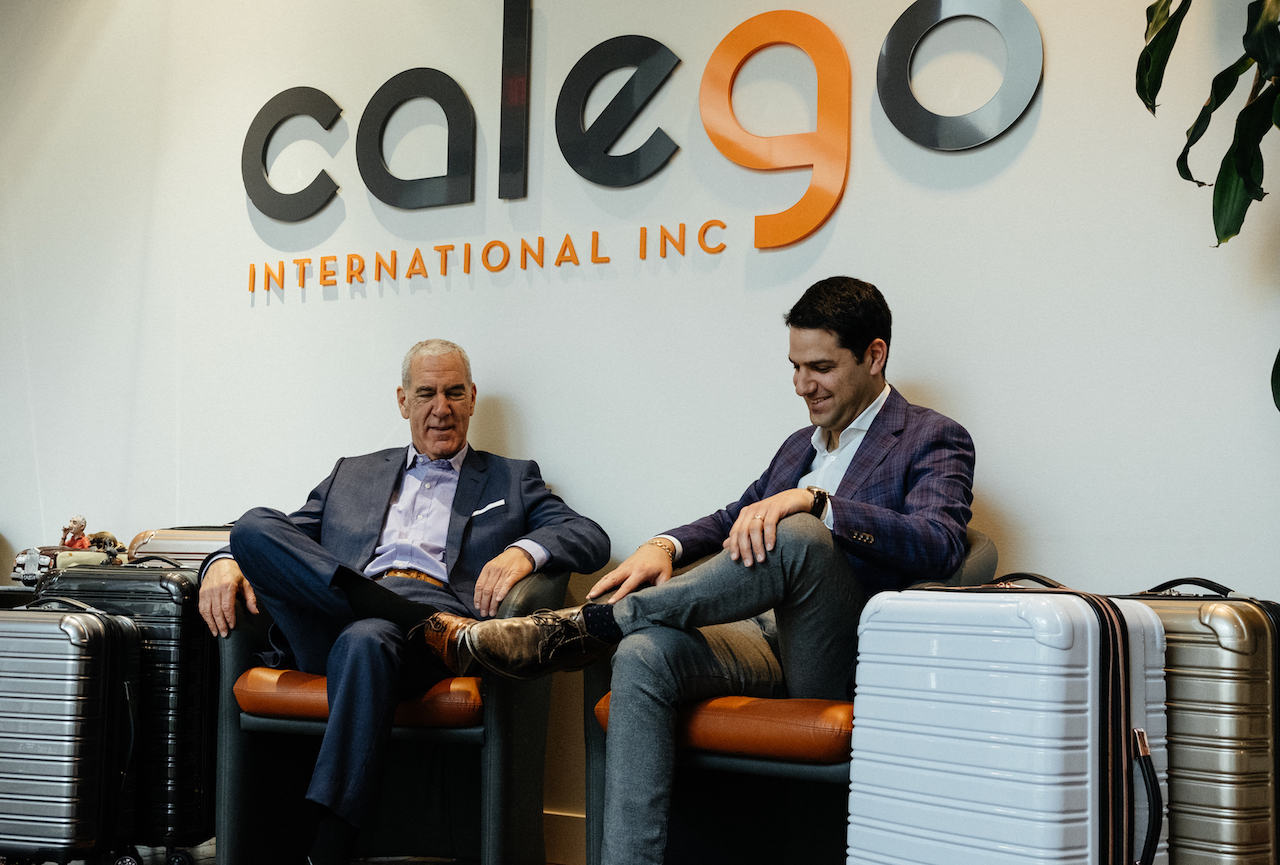 Calego follows a practical and transparent approach to designing luggage for travelers.
By Tim O'Connor, Knighthouse Media
Shopping for luggage can be a confusing proposition – especially when it comes to value. Many brands price their best models at several hundred dollars, but then they always seem to be on sale for half-off. So what's that bag really worth?
The whole experience can leave shoppers with a sour taste, which is why Calego takes a different approach with its fast-growing iFLY brand. "We've taken the opposite view completely," President Stephen Rapps says. "We're going to give you a great price, great quality and great design, and you're going to sell the heck out of it."
Instead of masking its price with frequent sales to make them appear more appealing, Calego sets a competitive price up front. "There are many interesting things about millennials," Stephen says. "One of the things they've done so well is made transparency a crucial part of their lives."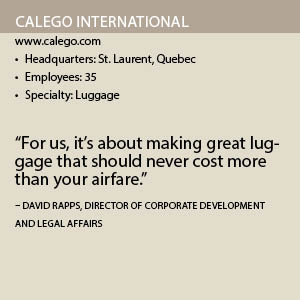 All of iFLY's high-quality soft and hard side bags are priced between $43 and $149. "What we've done with iFLY is we've demystified this idea that in order to get great quality luggage you have to spend a lot of money," says David Rapps, director of corporate development and legal affairs. "It doesn't make sense. Do people really want to make the choice between buying an iPad and a piece of luggage? I don't think so. You use an iPad every day."
With iFLY, Calego is showing the travel industry that good quality and thoughtful features don't have to come at a prohibitive cost. "For us, it's about making great luggage that should never cost more than your airfare," David says.
Legacy of Hard Work
Calego's drive to work hard and put its end-customers first stems from the company's founder, Sammy Rapps, Stephen's late-father and David's late-grandfather. In 1941, at 14 years of age, Sammy's father left his family, forcing Sammy to drop out of school and take a job working at Capitol Leather Goods, a handbag and leather wallet manufacturer in Montreal. Sammy supported his mother and two brothers on 17 cents an hour for several years until venturing out to start his own business, Nu Mode Handbags.
With Nu Mode, Sammy struck on a major innovation: licensing. He realized people would want to carry bags adorned with their favorite brands and in 1964 Nu Mode became one of the first companies to license The Beatles. The idea elevated the entire company and eight years later Sammy found himself in position to purchase the competitor where he had started his career. He soon combined the companies and rebranded to Calego to honor the Capitol Leather Goods name.
Calego continued to find new opportunities in licensing and in the 1990s the company got into children's products. It sold bags and backpacks featuring some of the most popular characters of the decade, such as Pokémon's Pikachu.
However, by the late 2000s it saw the licensing business decline and recognized it would need to reinvent itself again. By 2010, it had decided to use its experience in bag design to shift into the luggage market. By 2016, Calego had officially exited all licensed products in North America for bags and backpacks.
Although its market has changed, the company still believes in the power of physical retail as a way to differentiate itself from competitors. "We hear about the retailer being an unnecessary middleman and there are so many startups whose whole modus operandi is cutting out the middleman," David says. "But when you go online, you're also adding in middlemen."
An online transaction may seem like it is direct-to-consumer on the surface but it actually involves a number of third parties. E-commerce retailers such as Amazon and marketing programs such as Facebook Ads are all part of the process, not to mention the range of supply chain partners needed to move the product from the warehouse to the buyer.
While competitors are increasingly moving away from brick and mortar, Calego sees the value of its retailer relationships in supporting its growing business. "A middleman is so important," David continues. "Our whole economy is based on leveraging different people's expertise to deliver the best value proposition possible to the end-consumer."
The loyalty has paid off for both Calego and its retail partners. The company is one of the fastest-growing businesses in the luggage market and data show that 30 percent of people who buy iFLY products in-store are there specifically for that item, generating more retail traffic.
Those kinds of numbers are partially why Walmart named Calego its supplier of the year for the home department in 2018. "We are best-in-class," David says. "We've been recognized as such and we believe it. We work with some of the best retailers in the world and we're really humbled by that."
Setting a Different Path
Retail relationships have been an important part of Calego's growth, but the company also sets itself apart by how it views innovation. "These incumbents and start-ups work hard," David says. "So every day you have to wake up thinking differently about the space."
Calego watches the trends in the industry but it doesn't always follow them. Instead, it thinks through how those trends will impact its end-customers and how it can offer a different or better alternative. "We could have done a whole bunch of things in the last two years that followed the crowd," David says.
When competitors began putting charging packs and expensive location trackers in their bags, Calego took a step back. Did a battery pack really make sense for a piece of checked luggage users won't have access to during their flight anyway? And with reports of hoverboards and certain phone models being barred from commercial flights due to exploding batteries, what risk was there that a luggage bag could face the same problem?
Instead of following the trend, iFLY offers a carry-on equipped with USB ports that allows owners to plug in their own portable battery packs. Starting at under $100, iFLY's X Series USB bags offer the same functionality as much more expensive alternatives.
"What people really want is a great-looking, great-priced bag," David says. "What's less interesting to them is equipping it with an integrated battery and location tracker that drives the price up considerably."
It's a practical approach that Calego takes with every new design. "There's always a desire to do something revolutionary but it has to match a real problem people are having," he continues. "Finding beautiful inexpensive luggage has been a real problem for people and it's our mission to fix it."
By not jumping on the trend bandwagon, Calego saved itself the headaches that some of its competitors face. In May, two smart luggage companies went under after major U.S. airlines imposed strict rules on suitcases with batteries.
"Our laser-focus on value for our travelers instead of being first-to-market with novel technology proved to be the right strategy," David says. "It's not always easy to take that position when there's so much noise telling you otherwise."
Earlier this year, airlines such as Delta and American put policies in place that aggressively targeted luggage with integrated batteries. Bluesmart, a smart luggage company that sold luggage with integrated batteries, shut down in May. A few weeks later, Raden, a smart luggage startup, claimed that it shut down operations due to its inability to handle "returns, exchanges or repairs." Raden sold suitcases with removable batteries, but airline policies required fliers to carry the battery in the cabin with them.