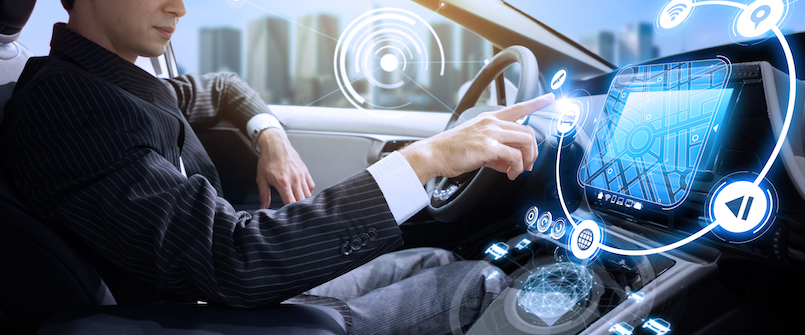 Waymo, Verizon CEOs to address CES in Las Vegas as thousands check out
the latest and greatest in consumer technologies.
The technology world is gearing up to attend CES, the world's largest gathering of the consumer electronics industry. How big is CES? The show, which runs Jan. 8-11 in Las Vegas, is expected to attract more than 180,000 attendees from more than 155 countries.
More than 4,500 companies will exhibit across 2.75 million square feet of exhibit space, according to the Consumer Technology Association (CTA). Their every innovation and new product will be covered by a small army of journalists expected to number around 6,500.
CES is big, too, when it comes to the quality of speakers it lands. A case in point is Waymo CEO John Krafcik, who will deliver the keynote at the CES® 2019 Leaders in Technology (LIT) Dinner on Jan. 9. CTA describes this as an invitation-only event for more than 600 policymakers, top technologies and entrepreneurs.
"John is revolutionizing the transportation industry through innovative solutions in self-driving that bring greater reliability and safety to our cars, roads and cities," says Gary Shapiro, CTA president and CEO. "John and his team are committed to providing affordable and sustainable transportation to citizens around the world, increasing greater access to schools and jobs and improving lives. We're thrilled to have him join us at this year's Leaders in Technology Dinner and look forward to hearing his vision for the future of our roads."
Under Krafcik 's leadership, Google's self-driving car project became Waymo, an independent Alphabet Inc. company. Since then, Waymo has test-driven the world's first fleet of self-driving vehicles on public roads without a driver at the wheel, completed 10 million autonomous miles, and struck up partnerships with Jaguar Land Rover, Fiat Chrysler Automobiles, Lyft, Avis, AutoNation and more. Waymo has tested its technology in more than 25 U.S. cities and is developing an autonomous ride-hailing network in Phoenix, Arizona. Prior to Waymo, Krafcik was president and CEO of Hyundai Motor America, and the chief engineer for the Ford Expedition.
Addressing a larger audience on Jan. 8, Verizon CEO Hans Vestberg will deliver the main keynote address. "Verizon is paving the way for 5G, which will improve the lives of citizens around the world fundamentally changing how we live, work and play," the CTA's Shapiro says. "Only at CES can you touch, see and feel 5G's impact across industries and hear from global experts leading the charge to harness the potential of 5G and its impact on future innovation. We welcome Hans Vestberg to the CES keynote stage and look forward to hearing Verizon's plans for the future that will spur new markets, create new jobs and connect communities around the world."
To learn more about CES 2019, visit https://ces.tech.