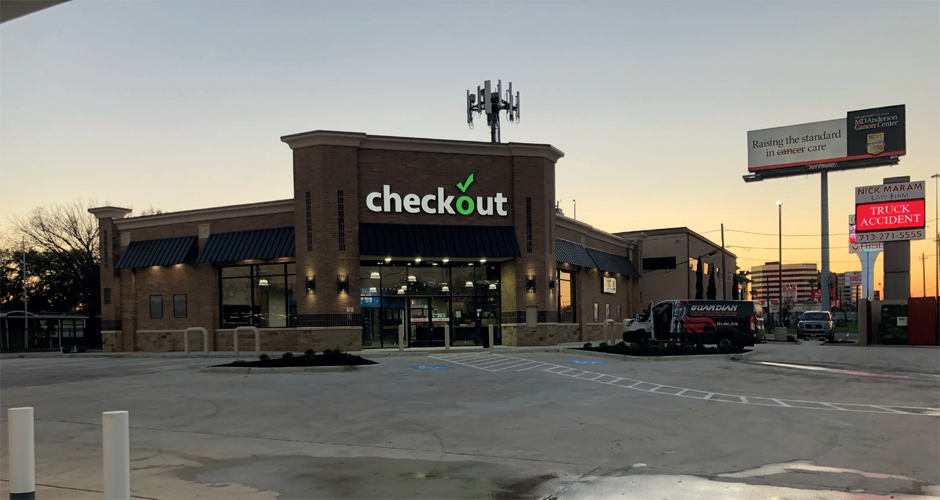 All for one, one for all
Checkout Food Stores is checking in with the needs of its customers, and ensuring the wellbeing of its employees as it strives to provide a catalogue of services at its convenience shops
Although the impact of Covid-19 has changed the ways in which businesses are planning to develop and grow, Checkout Food Stores is using this turbulence to its advantage to explore greater portals in reaching and supporting its customers through its many convenience stores located across Texas. "We've strengthened our online presence over the past few months," begins President of Development, Uzair Ibrahim. "With a click of a button, you can easily order any food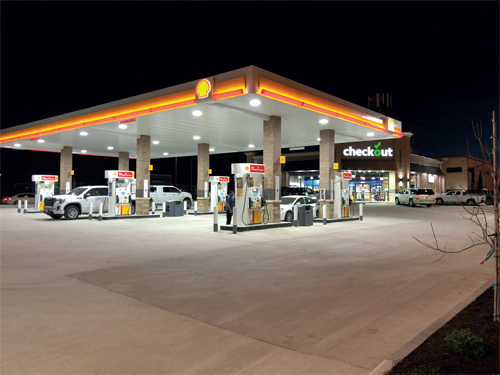 or beverage because of how we've strategically laid out our footprint." He expresses that the Houston-based business' biggest challenge was the lack of traffic on the roads, which was obviously a consequence of the pandemic restrictions, and it meant that there was a massive decrease in the sales of gas and fuel. "However, the way the consumers responded to support business was incredibly encouraging that after a few months, sales picked up so drastically that we decided to purchase more real estate and develop more locations. We've reached a stage now where every year, we are developing one or two additional sites," he says.
According to Uzair, a customer may walk into a Checkout Food Store and experience more than the average supermarket. "We offer a one-stop shop that supplies fuel, car washes, and great food and beverages. The other feature that separates us from our competition is that our stores are similar in layout to that of an open Costco or Walmart. Because we build such big locations, between 5000-6000 square feet, our customers feel as though they are in a supermarket environment, allowing for a more enjoyable shopping experience," Uzair explains.
"My father started the Checkout journey," he continues, "and over the last 20 years, we have acquired and established 44 convenience stores." With a determination to uphold his father's values, Uzair shares with us how proud he is of the business' supportive company culture, a trait that he believes continues to sustain its success, and set the company apart from other stores. "But, in all honestly, we couldn't have done this alone. Our achievements are owed to our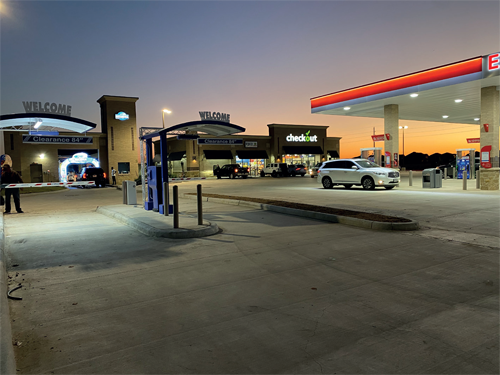 Checkout team; every single one of our employees that works for us are like our family, and that is where we feel our success comes from: from the people who work with relentless dedication behind the doors of our stores," he adds.
As a result of the industriousness that resides in each employee, Checkout returns their dedication and passion with greater care and support, and ensures that every team feels essential to the business. "We offer a fantastic bonus structure for our employees, which also includes health benefits. Additionally, when a new employee starts with us, we offer them a care package to make them feel welcome. They are then supported with training for three to four days until they find their feet, and feel comfortable within the store. After that, we give them the opportunity to develop their career in the convenience store market.
"To keep things around the stores fun and interesting, we run different competitions by strategically partnering with our vendors in which we select a few products and motivate our employees to upsell those items. Based on their sales, the highest seller may be rewarded with $500 or tickets to a baseball game, or something to that effect so we do what we can to keep work as entertaining and engaging as possible," he says.
Maintaining an energetic atmosphere is also supported by the closely-knit culture that has consequently been instilled across the Checkout stores family. "Our managers all know each other; some of our managers love it so much that they have been working for 20 plus years. Any manager that needs any sort of help, we go out of our way to assist them. Our CEO sometimes visits the stores to meet a manager simply because he has not yet done so, or just to check in.
"We will also take suggestions from managers when it comes to operation adjustments or advancements. If they feel that a new product or machine should be incorporated into the store, we take that feedback incredibly seriously. In the same vein, our company has four supervisors, who are equally as hard working. Their duties are to make sure everything runs smoothly, and in my opinion, they treat the locations as if they are their own, and we take careful measures to ensure that they receive incentives and benefits to ensure they know that their work is greatly appreciated," expresses Uzair.
Looking further ahead, Checkout Stores is set to maintain a stable, long-term growth strategy that not only extends to its physical presence, but also grows the trust in its name. "We want to appeal to the younger market. Of course, we are increasing the number of our locations, but we are also introducing a rewards program, which will include a variety of promotional items. More excitingly, we have recently added BitCoin to our stores, because we want to reach out to the millennial age group, so customers have the ability to come in and buy BitCoin. We offer fresh, authentic tacos every day in most of our locations, which gives us a creative edge, and overall, in my opinion, I feel that our stores support our communities in the most inclusive ways possible and that is something I am pretty proud of," concludes Uzair. Having shared with Retail Merchandiser the ins-and-outs of the business, we look forward to hearing more from the company about what other services have been added to its extensive convenience stores.
www.checkoutfoodstores.com