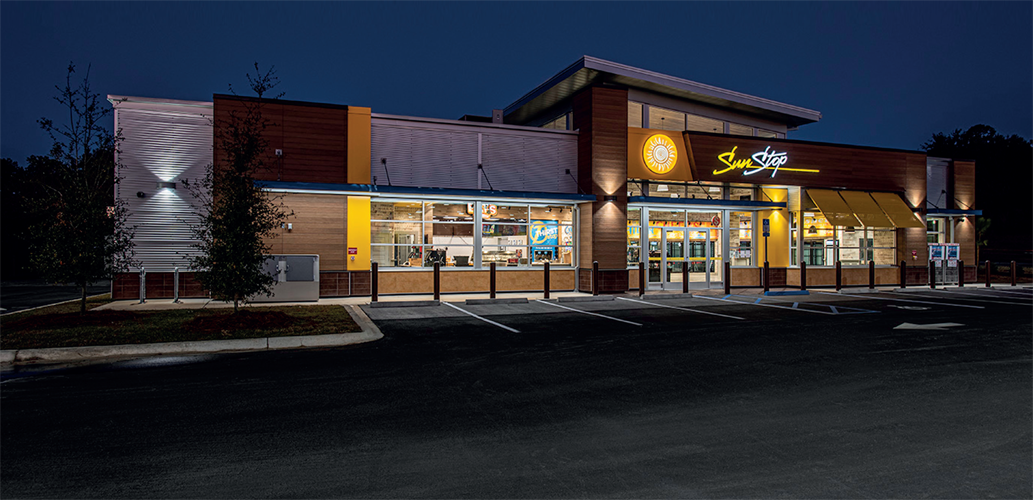 Always sunny in Bainbridge, Georgia
Southwest Georgia Oil has continued to take the turbulence of the last two years in its stride, and remains determined to be the trusted convenience store chain for both frequent customers and occasional visitors alike
Although a few years have passed since we last spoke with Southwest Georgia Oil (SWGO), no time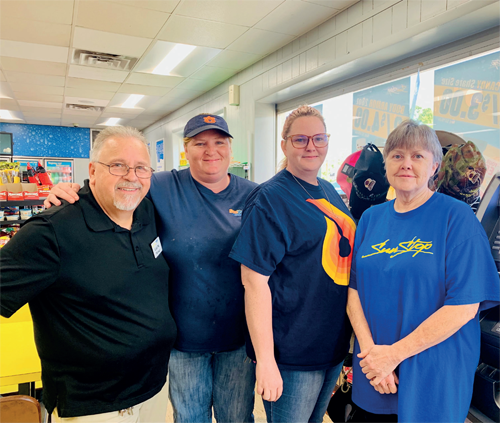 has been wasted. With 76 company-operated stores and eight additional dealer stores spread across Georgia, Alabama and Florida, SWGO is determined to expand the perception of what makes a 'convenience store' and continues to introduce new concepts to its outlets. This means that now, alongside traditional grocery products and fuel solutions, customers can experience top-notch food service options such as the Eat's Deli and its gourmet sandwiches and tasty, hot, comfort food.
With a timeline that dates back to 1959 when Jimmy Harrell used a $2500 loan to buy an oil tank truck and sell diesel to local farmers, SWGO has grown so tremendously that it is now recognized as one of America's fastest growing companies; welcomed news considering Jimmy hoped the business would become the biggest company in Bainbridge. To continue his legacy, recently appointed President and COO, Glennie Cox Bench discusses SWGO's recent renovations for a fresher looking business that still brings brightness to its surrounding communities. "In 2019, we sharpened our retail team, which included broadening our skill sets. This led to great financial growth, and allowed us to reinvest back into the business, and weather the storm of the pandemic," she begins. Having gone from a 25-store business to 67 in 2015, she continues to explain that this impressive expansion was one of the drivers pushing the team towards the crucial skills refinement. "We looked across the whole company, from Information technology, to human resources, to operational skills, and felt the importance of having a group of employees who were confident in their work. Because we're a convenience store operator, it made sense to build a team with the skillset to manage more than petroleum pumps, or dispensers, and we just needed to broaden our expertise," says Glennie.
However, no amount of training could have prepared the business for what awaited them in 2020. Covid-19 presented a tricky circumstance for many convenience stores; at once they were considered an essential business, while also suffering the consequences of restricted travel. Having said that, a few of the company's locations played to its advantage, and Glennie is proud of how her team fared through the challenges of the pandemic. "One of the strengths of our company is that we have a relatively diverse roster of stores. We not only have locations along interstates, or in the bigger communities, but we also have a significant presence in the more rural areas, and the circumstances of last year gave the rural stores the opportunity to shine. Because smaller communities were not hit as hard by Covid-19, there was more space to socially distance, and there was less need for drastic restrictions in the community, which was a big advantage for us. A group of our stores was able to carry the rest of the business, and the entire company ended up performing very well," expresses Glennie.
In terms of her team, the staff of SWGO was equally as determined to see the business succeed during the uncertainty, and Glennie notes particularly how each person pushed into their 'agility gear.' "They had to take things one day at a time and adapt accordingly. We adjusted our operations on a daily or a weekly basis, or on a geographic basis. Where some stores experienced a decline in customers, others were able to pick up the slack, and we needed to take advantage of that. We were also adamant about our cleaning regiments being a visible practice, and investing in higher quality PPE items, because I wanted our customers and employees to feel confident in how we were tackling the pandemic. As a result of this, I was so amazed by the number of comments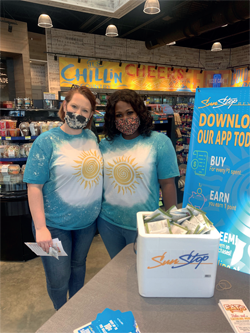 and compliments we received from customers who were taking a risk to go to work, or to go out for their loved ones, and felt grateful that the spaces they were walking into were thoroughly taken care of," she expresses.
Despite the difficulties over the past two years, a few standout moments have been especially meaningful for Glennie. "Seeing the management team showcase their skills and have the opportunity to demonstrate how capable they are at handling critical situations calmly has been truly rewarding. We have a history of focusing on our employees, and given the circumstances of the past year, we absolutely prioritized that, because they were suddenly considered essential workers, and we needed to honor and reward that, so I was proud of the work our retail team did to ensure that our company was stable, and above that, that we were in a strong enough position to support our employees through 2020."
On that note, and bringing the timeline to the present day, SWGO recently revamped its brand to incorporate a name that has long been interwoven with the company's history. "Back in the late 90s, we developed a store brand called SunStop, which we loved, but ended up selling along with some stores in 2007. Then the company who bought the name sold it back to us in 2016 because they had never used it. That then enabled us to take this name, and with our dramatic increase in store count, we combined them under the same umbrella. We then hired the same firm from the 1990s, who helped us develop SunStop and its accompanying image, to update the concept, and we began standardizing that across all 76 stores," says Glennie, adding that the new image is doing brilliantly.
"Although it has quite a high-end aesthetic, when customers come inside, they still have many of the same value-oriented options. This unique offering is already bringing an uptick in sales. We don't look like a cookie-cutter convenience store, and we've bolstered the quality of our locations to provide brighter looking stores," she continues.
In line with these new developments, Glennie also discusses the company's sustainability visions and it is taking into serious consideration the installation of EV charging stations. "We think that convenience stores need to be accepting of the evolution of where fuel is going. So, at the moment, we have three sites with EV charging stations, and we are undertaking the necessary research to see how we can have those stations installed at many more of our sites.
"Another way in which we're looking to incorporate greener technology is through solar power. Of course, with the sun belt States in the southeast prone to the occasional hurricane, there are precautions that need to be considered. We obviously have to watch the weight of the canopies, but we have the perfect structure with our canopies and store roofs to support solar power, so if it can be done, we are absolutely going to make that happen," Glennie affirms.
With these measures in place, SWGO has set the stage to grow its SunStop brand by another 10 to 12 locations over the next two years. "We have already begun the process of purchasing the land for that, and we're working with contractors right now so we are mobilizing and getting those stores built. We feel that we are at the perfect size to still keep our hands-on approach to manage our stores, because with a customized approach, we're able to look at each store individually and make changes that will enhance it in its own right. Of course, we're always looking at acquisitions, but we have the opportunity to grow through the construction of new-to-market, ground-up construction and organic growth from our existing sites.
"Beyond that, we're keeping an eye on how COMour SunStop image can continue to expand and we are investigating the development of an online platform for our products – like our coffee, for example. If that offering continues to be a success with our customers, then we will look at other avenues that allow us to market products online, and see how we can expand our catalogue in that direction," she says.
With a determination to bring some sunshine to its customers whenever they visit a Southwest Georgia Oil location, Glennie brings our discussion to a close by emphasizing that the company has no intention of being anything more than what it is: a community convenience store. "We have just a quick opportunity to brighten the moment of our consumers' day when they enter our stores, and if we continue to focus on doing that, we will continue to be successful," she concludes.
www.sunstopstores.com